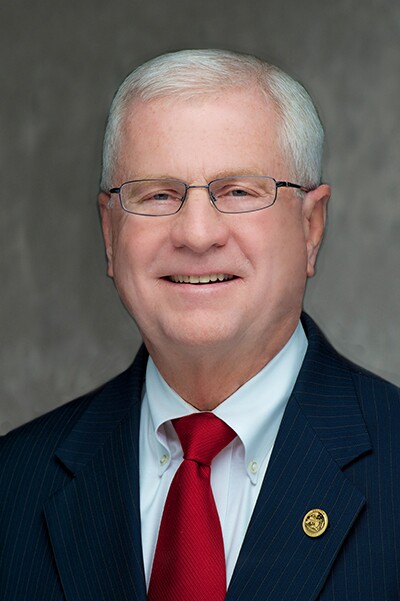 To recognize his work to support family caregivers in Indiana, AARP recently named State Senator Ed Charbonneau (R-5) as a 2014 "Capitol Caregiver," a bipartisan group of 46 state legislators and three governors from 19 states. These elected officials have advanced policies to help family caregivers who are making it possible for their older loved ones to live independently at home—where they want to be.
"AARP thanks Senator Charbonneau for championing Senate Concurrent Resolution 17 this year," said June Lyle, state director of AARP, which serves more than 820,000 members age 50 and older in Indiana. "He provided integral leadership to pass this Caregiving Resolution, and his continued support of Hoosier family caregivers is greatly appreciated."
Passed during the final days of the 2014 Indiana General Assembly session, SCR 17 asks for a review of current supports and resources available to Hoosier family caregivers, and what additional assistance they need.
More than 1.34 million Hoosiers provide unpaid care for their older loved ones as family caregivers—valued at about $9.4 billion annually. They help with bathing and dressing, meal preparation, managing finances, transportation, grocery shopping and more. Today, family caregivers also perform medical tasks like wound care, injections, and complex medication management.
"Family caregiving is one of these rare issues that crosses geographic and political lines," Lyle said. "This isn't a Democratic issue. It's not a Republican issue. It's a family issue. And, look for this to be, again, a top legislative priority for us during the upcoming session."