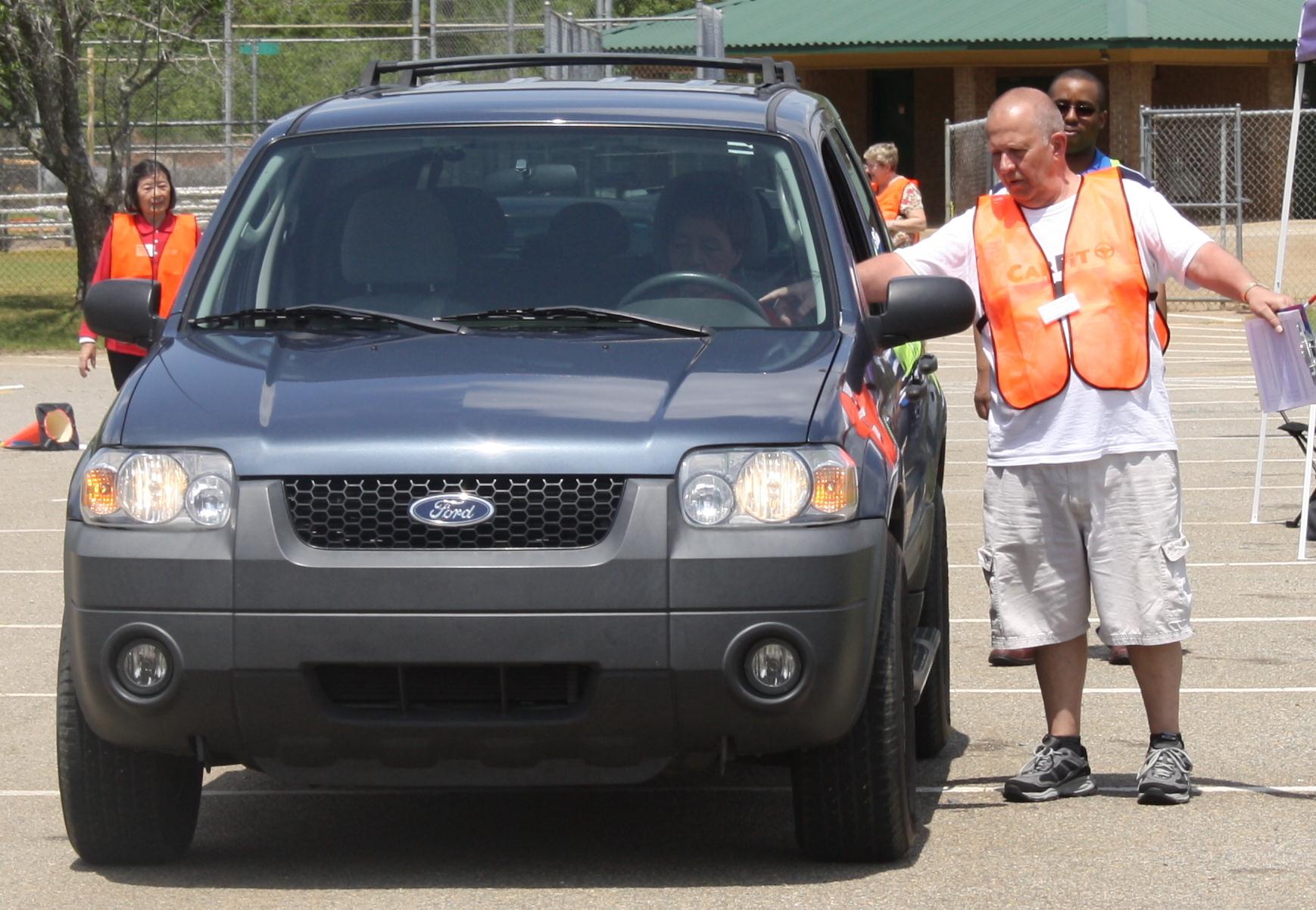 The mail, bills, paper, and old electronics cluttering your house may look like trash to you – but for identity thieves, your trash can be a financial gold mine. AARP Georgia recently offered seniors and others an easy and safe way to dispose of their personal documents and electronics, providing on-site document shredding and recycling at Rozar Park in Perry.

As seniors made their way through the drive-through event, United States Postal Inspectors also provided them with information about scams and tips on safeguarding themselves from fraud. Additionally, they could participate in a CarFit inspection, which included adjusting their mirrors to reduce blind spots and checking their lights to ensure that they were working properly.

The event in Perry was just the most recent in a series of springtime events hosted by AARP volunteers in locales throughout the state. Other document shredding and electronics recycling events were earlier held in Athens and Newnan. All events were free, but participants were asked to bring non-perishable food items for donation to local food pantries.

In Perry, 25 AARP Georgia volunteers collected:

2,500 pounds of electronics for recycling.
375 pounds of food for the area's Loaves & Fishes food program.
Cash donations for Southern Crescent Food program.
They also helped 14 drivers make sure that their cars were CarFit. A few days earlier in Newnan, AARP Georgia volunteers served 100 participants, collecting:

2,500 pounds of electronics for recycling.
100 pounds of food donated to One Roof Ecumenical Alliance Outreach.
Cash donations for the Southern Crescent Food program.
Fifteen drivers also benefited from the CarFit safety checks.

Keep an eye on this page for more community service events this year throughout Georgia. And if volunteering at AARP Georgia events seems like fun to you (it is!), call 1-866-295-7281 or email gavolunteer@aarp.org to learn more.

Photo: An AARP volunteer greets an event participant at Rozar Park in Perry. Photo and story generously contributed by AARP Georgia volunteer Artisha Johnson.