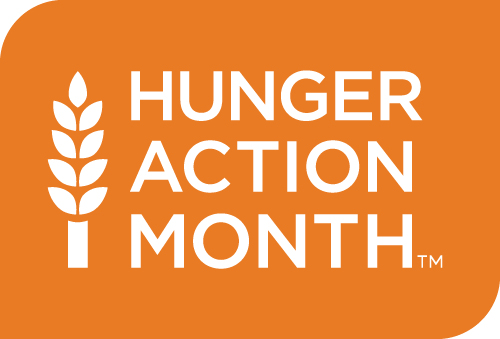 By Marianne Ryder

Just over 50 million individuals experience food insecurity in the United States every day. Nearly 9 million of them are older adults age 50+. Unless we act, that number will only increase as the aging population grows.

Food prices continue to rise rapidly, yet most incomes have remained the same, putting pressure on household food budgets. Fresh, nutritious food that older adults need to keep them in good health throughout their lifespan can be unaffordable for people who are struggling to make ends meet.

September is Hunger Action Month, when people and organizations throughout the nation take action to help end hunger in our communities. Even if you have only a few hours free, here are five actions you can take today to help solve older adult hunger.

You can:
Donate extra produce from your garden to a local food bank or meal program.
Volunteer at your senior center, Meals on Wheels site, local food bank or food pantry, to help serve or pack food.
Deliver Meals On Wheels to seniors in need. For many home-bound seniors, a volunteer delivering a warm meal may be the only visitor they have in a day, making your visit special.
Write a letter to the editor of your local newspaper commenting on current issues or policies related to hunger.
Help repack food with AARP volunteers at the Oregon Food Bank in September:
o Portland: Sept. 13, from 1-3:30 pm
To sign up or get more details about the Portland event, go to AARP Food Bank Portland 

o Beaverton: Sept. 27, from 1-3:30.
To sign up or get more details about the Beaverton event, go to AARP Food Bank Beaverton

---------------------------

Marianne Ryder is an AmeriCorps VISTA member with the National Anti-Hunger and Opportunity Corps, a project of the New York City Coalition Against Hunger, placed with AARP Foundation working on hunger issues in Oregon.