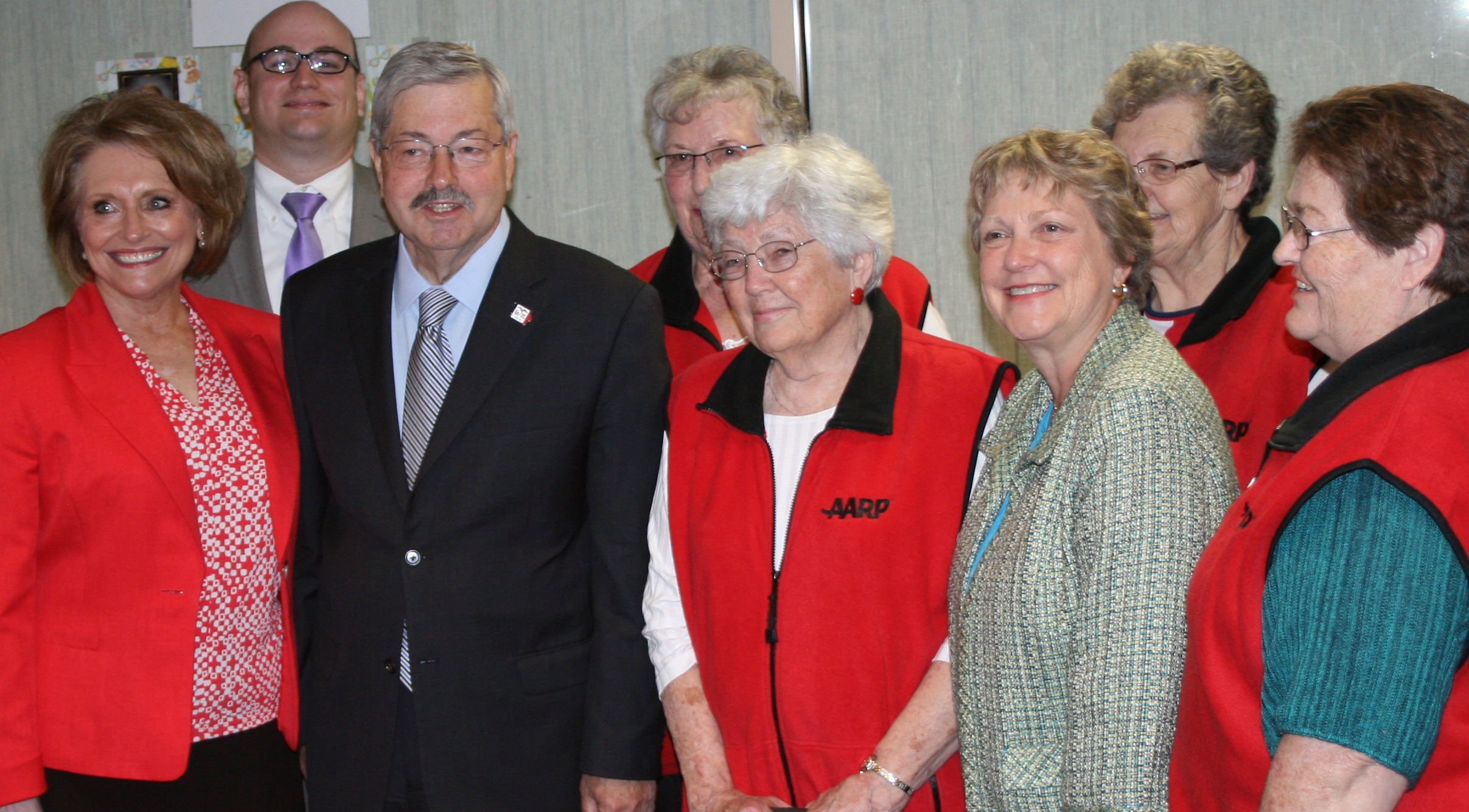 MASON CITY – At Governor Terry Branstad's ceremony today signing Senate File 446 into law, AARP recognized Iowa's bipartisan legislative leadership and action on behalf of the health and well-being of all Iowans with creation of the Iowa Health and Wellness Plan.

"Senate File 446 is a victory for Iowa's working poor, including the more than 17,000 Iowans age 50-64 who are either between jobs or in jobs without health coverage and now will have access to care in their local communities. AARP applauds the bipartisan leaders who put people before politics and reached agreement on this important health care legislation. We commend leaders on both sides of the aisle who came together on behalf of everyday Iowans, and especially the work of Senator Amanda Ragan (D-Mason City), and House Majority Leader Linda Upmeyer, (R-Clear Lake), for their efforts to forge a final compromise. We also thank Governor Branstad and lawmakers who voted for this plan for listening to the concerns of AARP Iowa members and the more than 60 Iowa organizations that supported this legislation."
--Anthony Carroll, AARP Iowa Associate State Director for Advocacy

The Iowa Health and Wellness Plan will help Iowans who've lost their jobs or are struggling in jobs without health benefits and who don't currently qualify for Medicaid health coverage, get access to quality and preventive care. It will reduce costly emergency visits and reduce the burden on Iowa's providers who provide care to Iowans who currently lack coverage. The plan expands coverage for an estimated 150,000 Iowans who are currently without accessible health care coverage, including all low-income Iowans, as defined for example, as single adults who make about $15,000 or less annually. The program begins on Jan. 1, 2014, but open enrollment for Iowans looking to gain or change coverage through Iowa's Marketplace begins Oct. 1, 2013.