By Julie E. Lee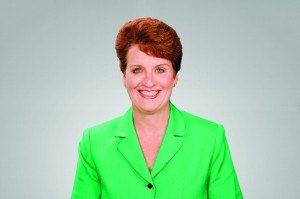 Most people wouldn't associate driving with exercise. While staying fit is essential to a healthy lifestyle, it is critical to driving safely. This is especially true as we age.

Whether it's squatting to get into your vehicle, turning your head to check blind spots, or flexing your foot to reach the brake pedal, driving is a full-body activity. According to recent research by The Hartford Center for Mature Market Excellence and MIT AgeLab, four areas of exercise can enhance flexibility and range of motion. When performed regularly, these exercises can improve the physical driving-related movements many of us find challenging as we age.

Try these exercises to improve your overall physical fitness and driver wellness. Make sure to consult your doctor before engaging in any new exercise program.



Flexibility Exercises: Upper body flexibility plays a significant role in driving. Movements like rotating your neck when checking the rearview mirror and when changing lanes, and getting in and out of your car require upper body flexibility. Shoulder, chest and neck stretches will help increase flexibility in these areas.

Strength Exercises: Strength is important for braking, accelerating, gear changing (for manual transmissions) and steering. Your legs, knees, ankles, arms and wrists are all used for these tasks. Exercises like biceps curls, squats, and leg and ankle stretches can help enhance your strength.

Range of Motion Exercises: Getting in and out of your car, turning your body to the left or right when backing up and buckling your seatbelt require a healthy range of motion. Your torso, back and spine are all are involved in these movements. Back and torso stretches and heel drops can improve your range of motion.

Coordination Exercises: Our upper and lower bodies need to work together during braking and turning when we drive. Soccer kicks and lateral steps are good exercises for boosting coordination.
You can view video demonstrations of each of these exercises online at The Hartford Center for Mature Market Excellence.

For more tips on how to stay safe on the road, consider taking the new AARP Smart Driver Course—AARP Driver Safety's flagship offering and the nation's first and largest refresher course designed specifically for older drivers. The AARP Smart Driver Course is available in a classroom and online, in both English and Spanish. In some states, you may even be eligible for a multi-year insurance discount upon completion of the course. *

For more information, visit www.aarp.org/safedriving or call 1-888-AARP-NOW (1-888-227-7669).

*The insurance premium discount is not available in all states for the online or the classroom versions of the course. Please consult your insurance agent for further details.

# # #

Julie E. Lee is Vice President and National Director of AARP Driver Safety in the Education and Outreach group at AARP. She directs the largest driver improvement course in America designed for drivers age 50 and older. She can be reached at jelee@aarp.org .