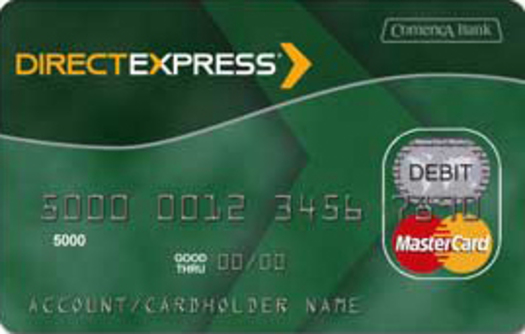 Is your check still in the mail from Social Security?

Bet you're getting A LOT of additional mail from the Social Security Administration or the U.S. Treasury Department. It's not junk. The federal government is trying to get you to switch from paper checks to electronic payments.

The deadline for making the change was March 1. Unless you were born before May of 1921 or were granted a waiver, you are out of compliance with the law if the Postal Service is still delivering a paper check.

Don't panic. You will still get your money. But you'll also get a lot of letters from the government urging you to get a "DirectExpress" debit card or have your payments direct deposited into a bank or credit union account.

This change has been coming for years, as officials began preparing for mass retirements of Baby Boomers. Starting in May of 2011, any new applicants for Social Security or SSI payments were getting them direct deposited.

By March 1, most of the nation's 60 million Social Security beneficiaries had made the switch. But some 3 million checks were still being mailed at the end of last year – including some 76,000 in Tennessee.

A paper check costs the government more than $1 to process, while electronic payment costs about 10 cents.

So the government estimates that converting the remaining paper check recipients to electronic payments will save American taxpayers $1 billion over the next 10 years. In Tennessee, the savings would be about $1.2 million.

A benefit to folks who receive electronic payments is that this will help avoid theft (about 500,000 Social Security checks are stolen or lost every year) and identity theft.

However, AARP understands that some folks don't want to switch to electronic payments and we want to make sure that people know their hard-earned benefits will be safely delivered without risking any loss of benefits or high fees.

You can get more information and make the switch:

At your bank;
At your local federal benefit agency;
Individuals can switch from paper check to electronic payment:
By calling the U.S. Treasury Electronic Payment Solution Center at 1-800-333-1795;
Online at www.godirect.org.