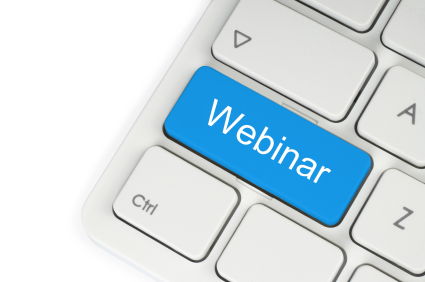 Does summer have you dreaming of retirement? Maybe you're interested in starting your own business? Whatever your situation, we've got a webinar for that!

It's free and easy to participate, so there's no excuse not to join us. Even if you can't make awebinar on the scheduled day, register anyway. We'll send you a link so you can listen later at your convenience.

Here's what coming up:

10 Steps to Get to the Retirement You Want
Thursday, July 24, 2014, at 6 p.m. CT
When you picture your retirement, what do you want it to look like? Do you want to be spending more time with friends and family, finding meaningful part-time or volunteer work, or traveling the globe? And most importantly, how can you make sure you have enough money to live the way you want? Join AARP's Financial Security team for the 10 steps that will help you find your path to living the life you want—from managing your finances to gaining more personal time today and in your future. Register Now
Q&A Session to Help You Start Your Business - Ask the Experts!
Tuesday, August 12, 2014, at 1 p.m. CT
This is your chance to get your small business questions answered by those in the know! Ask questions of small business owners, the Small Business Administration and AARP about developing your business plan, securing financing, finding a mentor, and more! Register Now
Steps to Starting Your Business: An Exclusive Webinar Series
AARP and the Small Business Administration are working together to guide you, step-by-step, to starting and then growing your business with a series of exclusive, free webinars. Hear from those who have done it before on such topics as creating a business plan, financing your small business, and marketing your business online. Register Now
Be sure to also check out our archived webinars, such as Cutting Costs, Featuring Jeff Yeager; Social Security: Ask the Experts; Social Security and Taxes and much more.

Why not learn something new this summer? You'll be glad you did!