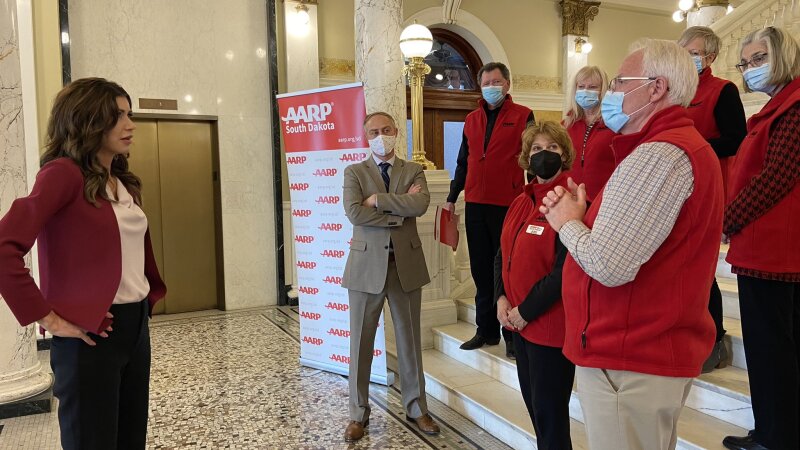 March 28 is Veto Day, marking the end of South Dakota's action-packed 2022 legislative session. While state lawmakers sifted through over 500 bills, resolutions and commemorations, AARP staff and volunteers were hard at work virtually advocating for policies that help older South Dakotans remain independent as they age, access reliable high-speed internet, and more.
Skip ahead:
High-Speed Internet – SB 55
Clarifications to the Uniform Power of Attorney Act – SB 79
Remote Witnessing – SB 107
Sales & Property Tax Credits for Low-Income Seniors – HB 1014
$5.7 billion budget includes funding for Medicaid providers, state employees – HB 1340
$10.1 million for nursing home staffing grants – SB 60
Fighting for Medicaid Expansion by the Legislature – SB 186
Fighting for Accessible, Secure Voter Information Website - SB 69
Property Tax Relief for Seniors – HB 1001
Governor Noem signed an AARP-backed bill into law that will help older, lower-income South Dakotans and people with disabilities remain in their homes—where they want to be—without the heavy burden of skyrocketing property taxes.
The bill raises income limits and housing values for the state's Assessment Freeze for the Elderly and Disabled Program, which keeps participants' property taxes from going up. If the actual value of the home were to increase during the program, the homeowner would still pay the lower value.
The program is still limited to adults 65-plus and people who have disabilities, but the property value limit was boosted by more than 40%, to $300,000 from $208,828. And the program has expanded its support to $35,000 for people who live alone and $45,000 for multi-person households, up from $30,423 and $38,029, respectively.
AARP South Dakota testified in support House Bill 1001 to state lawmakers, arguing that rising property taxes threatened to push low- and fixed-income residents out of their homes.
Nearly every state offers some property tax relief to older or low-income homeowners – whether in the form of credits, refunds, freezing rate increases, or – like House Bill 1001 – reductions or increase caps for their home's assessment value.
High-Speed Internet – SB 55
The American Rescue Plan Act (ARPA) is a $1.9 trillion law that includes $350 billion in direct, flexible aid to states, counties, cities and tribal governments. It's a once-in-a-generation funding opportunity to strengthen our communities for the future.
This session, AARP South Dakota pushed elected leaders to tap into the available ARPA funding to improve our state's high-speed internet infrastructure. With our support, the Governor approved a $50 million appropriation on March 25 to provide every household in the state with a dependable connection.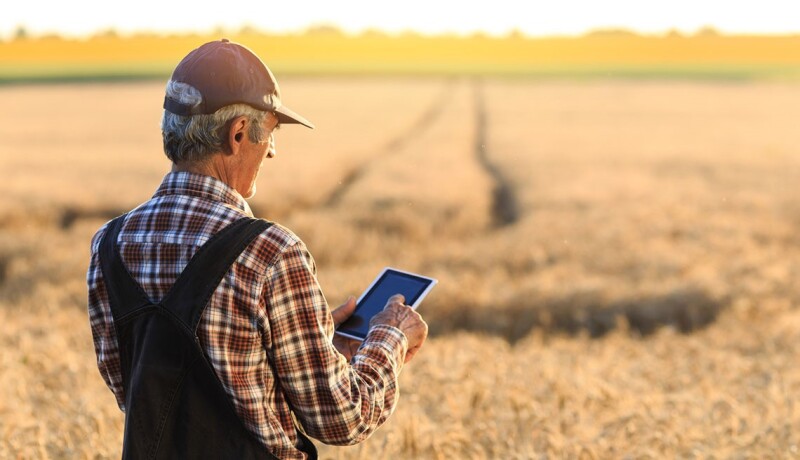 People who live in rural and tribal areas, lower-income and aging populations, and people of color are disproportionately likely to lack high-speed internet access—and this holds them back.
Eight in ten (80%) South Dakota voters agree that elected officials should make sure residents can reliably access internet services regardless of where they live, according to a recent AARP survey.
Access to high-speed internet benefits:
Education: Access to online educational tools and courses
Jobs: Employees can work safely from home and job seekers get the training they need
Health care: People stay healthy at home by seeing doctors or specialists who are far away through telehealth services
Local businesses: Local businesses depend on the internet to successfully serve neighbors and customers regardless of location.
Avoid Isolation: Virtual visits keep residents of nursing homes and other long-term care facilities connected when in-person visits are limited
Powers of Attorney – SB 79
Powers of attorney (POA) are important legal documents used to designate a trusted family member, friend, or a court-appointed professional to make decisions on behalf of another individual.
Because the information, rules, and forms can vary from state to state, county to county, and even court to court, AARP pushed lawmakers to adopt the Uniform Power of Attorney Act (UPOAA) in 2020, joining South Dakota with twenty-five other states who have agreed to standardize POA laws.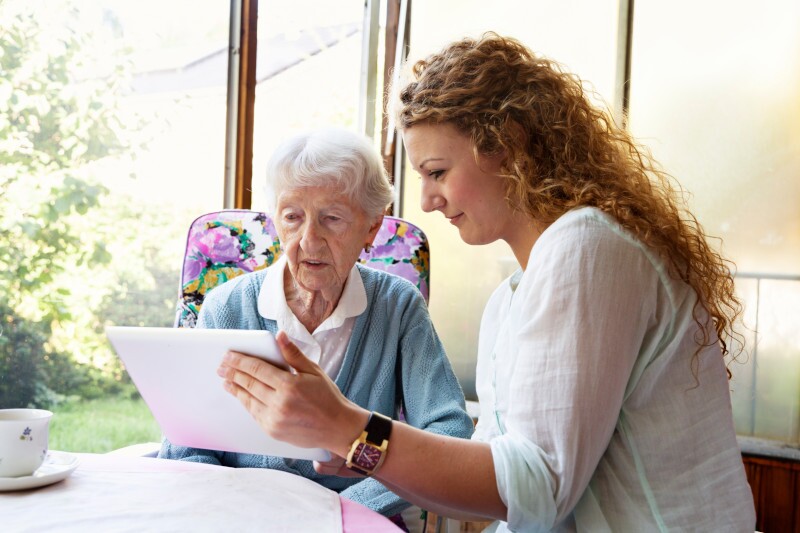 Making decisions for a vulnerable parent, spouse, or other loved one is a big responsibility – legal guardians have the final word on where to live, how to manage finances, finding a doctor, and more.
Senate Bill 79, which was signed into law by the Governor on March 25, clarifies key definitions in the UPOAA so family caregivers and other guardians can carry out their duties within the letter of the law—and in the best interest of the person they care for.
Remote Witnessing – SB 107
South Dakota has not had any provisions for remote witnessing – until now. On March 25, Governor Noem signed Senate Bill 107, which will give family caregivers and other legal guardians the flexibility to manage documents for estate planning, wills, and health care powers of attorney electronically.
More older adults are realizing the value of planning for sudden illness and death The obvious bears repeating: older adults are among the most vulnerable to COVID-19, and many have witnessed the virus' devastating effects on family members and neighbors over the last two years.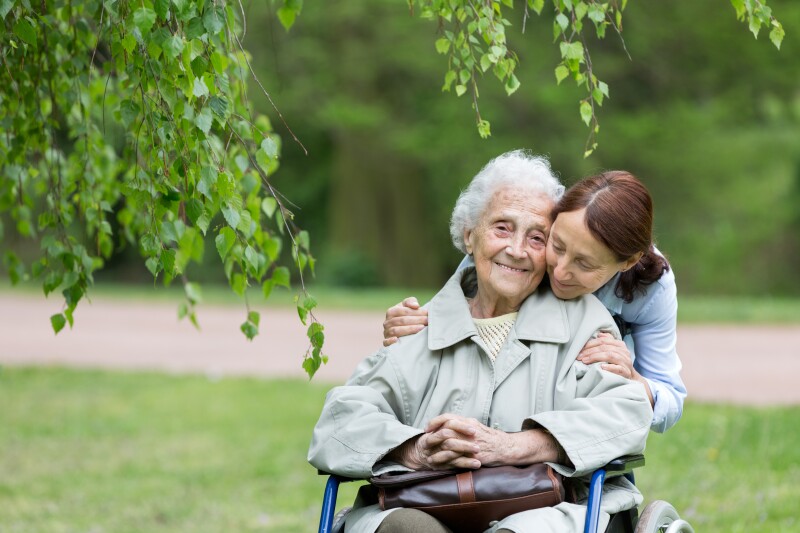 We know that minimizing face-to-face interactions is one of the most effective ways to avoid infection and stay healthy. It's more important than ever to provide safe and comfortable ways to execute planning documents.
Tax Credit for Low-Income Seniors – HB 1014
A second AARP-backed tax relief bill passed survived the House and Senate and received the Governor's signature this session: House Bill 1014 allocates $450,000 towards sales and property tax refunds for qualifying seniors with lower incomes.
Many older South Dakotans have lived in their homes for generations. As their property values have appreciated over the years, their property taxes have risen along with them.
This tax credit will provide some relief to South Dakotans with the greatest need for financial support, especially those living on a fixed income.
Medicaid Expansion – SB 186
Lawmakers had the opportunity to expand Medicaid health coverage to over 42,000 hard-working parents, farmers, and small business employees who struggle to access affordable care this session.
Supported with testimony from AARP staff and volunteers, Senate Bill 186 gained traction in the Senate Health and Human Services Committee but was ultimately defeated on the Senate floor.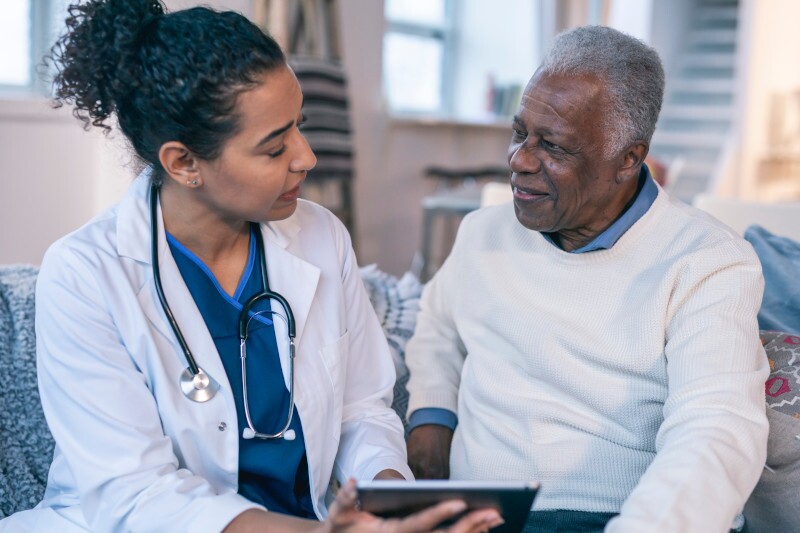 A recent AARP survey of voters age 50-plus found that 8 in 10 South Dakotans across the political spectrum agree: expanding Medicaid is important and necessary.
Despite the setback in the legislature, Medicaid expansion will be on your November ballot as "Amendment D." When the time comes, we urge you to support it!
South Dakota is one of only twelve states that has not widened their eligibility requirements for Medicaid, and we are missing out. Taxes that South Dakotans have already paid are currently being used to finance healthcare in states like Nebraska, Oklahoma and North Dakota, which have already expanded their Medicaid programs.
Updating Voter Information – SB 69
We have long advocated for fair and straightforward election procedures that help increase the participation of voters age 50 and older. During the 2022 Legislative session, lawmakers had the opportunity to enact a bill that would let South Dakota voters update information like their address or party affiliation easily on a new, secure website managed by the Secretary of State.
AARP members mobilized and urged their lawmakers in the House of Representatives to vote yes on Senate Bill 69. The bill survived the Senate State Affairs Committee and the Senate floor but, unfortunately, was defeated in the House State Affairs Committee.
Changes to voting processes should ensure increased access, fairness, and simplicity—not added complexity—to encourage maximum turnout in South Dakota elections. It is equally important that voters' personal information is protected through the process to keep elections free from fraud and abuse.
Our voter engagement efforts for 2022 have already begun, with a heavy focus on ensuring that our members and all voters age 50-plus know where, when and how to vote. Anyone with a mobile phone can text SDVOTES to 22777 to receive a free guide to voting in South Dakota.
Funding for Medicaid Providers, Nursing Home Staffing Grants
South Dakota lawmakers approved a $5.7 billion budget for state government spending in the 2023 fiscal year. The budget, House Bill 1340, includes a 6% funding increase for education, state employees and Medicaid providers.
COVID-19 exposed the chronic understaffing issues in South Dakota's nursing homes, clearly displaying the need for action. The Legislature also passed Senate Bill 60, which revises this year's budget, to allocate $10.1 million for nursing home staffing grants.
AARP South Dakota is pleased that both budget bills have been signed into law by the Governor—South Dakotans deserve quality care at all stages of life.
Conclusion
Overall, it was a very busy and productive legislative session for AARP South Dakota. In large part, we owe our success and influence in Pierre to the tireless advocacy of our volunteers – thank you!
To stay informed about topics that affect you and your loved ones, sign up for AARP email today! You can change your communications preferences at any time. Already have an AARP.org account? Click here.
Provided by Erik Nelson | AARP South Dakota Advocacy Director | enelson@aarp.org | 605-350-6348