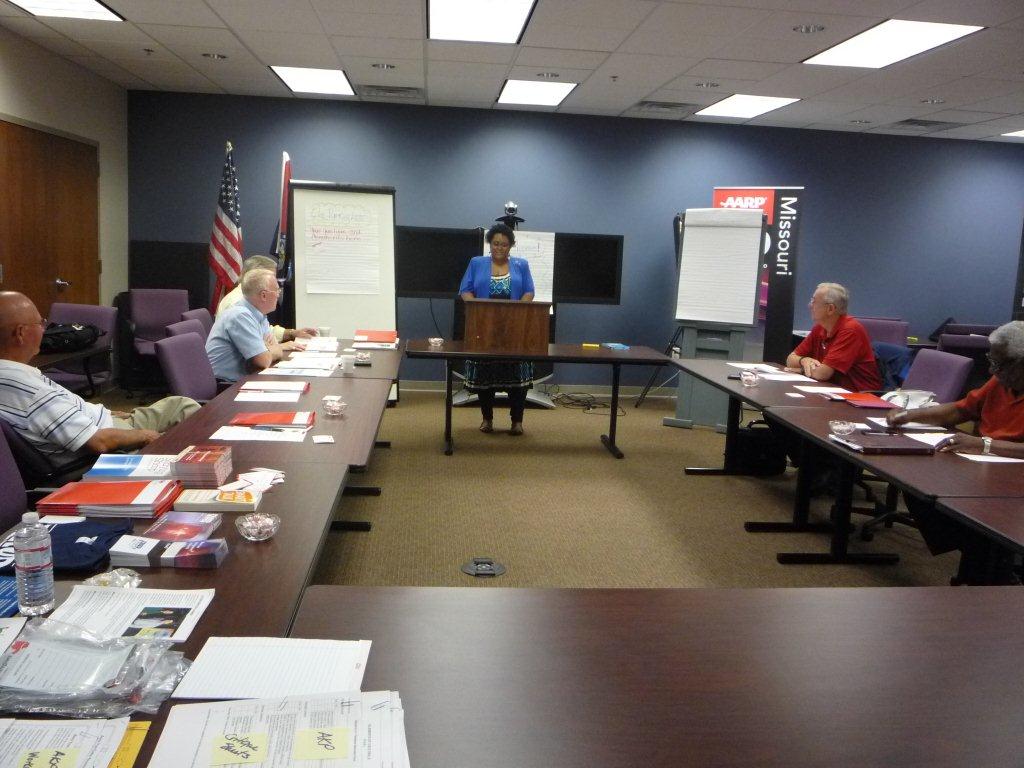 AARP Missouri "Speak Out!" speakers bureau volunteers who reside in the Kansas City area recently participated in an in-service meeting. The purpose was to connect with the AARP Missouri state office, discuss participation and motivation, share best practices and community engagement, and deliver self-critiqued mini presentations.
The in-service was held in the AARP Missouri state office, commencing at 10 a.m. and concluding at 3 p.m. Meeting conveners were Speak Out! Presentation Coordinators Tonya Holmes and Marvin Sands, who are also trained speakers. Also in attendance was Sidney McCarther, volunteer state president and member of the bureau, who discussed "WE Can Make a Difference."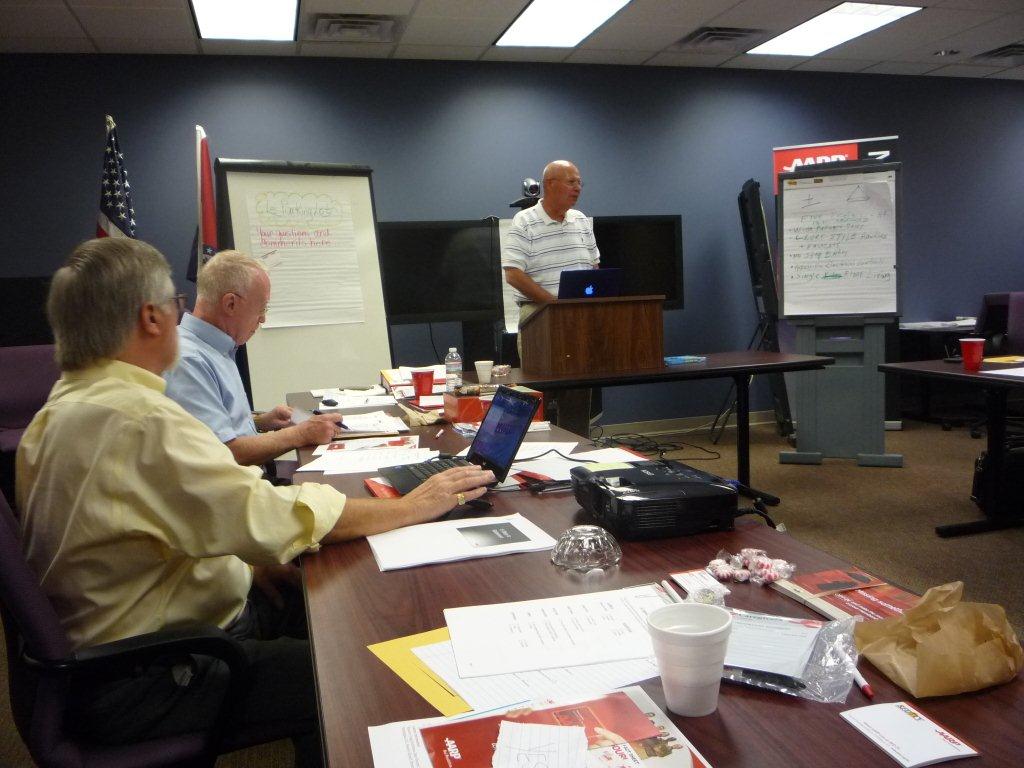 Sands summed the day up eloquently by sending an email: "A great event today."

To request a presentation delivered by one of our volunteers, go to https://aarp.cvent.com/speakersrequestform. There you will find a listing of all presentations available in select locations.