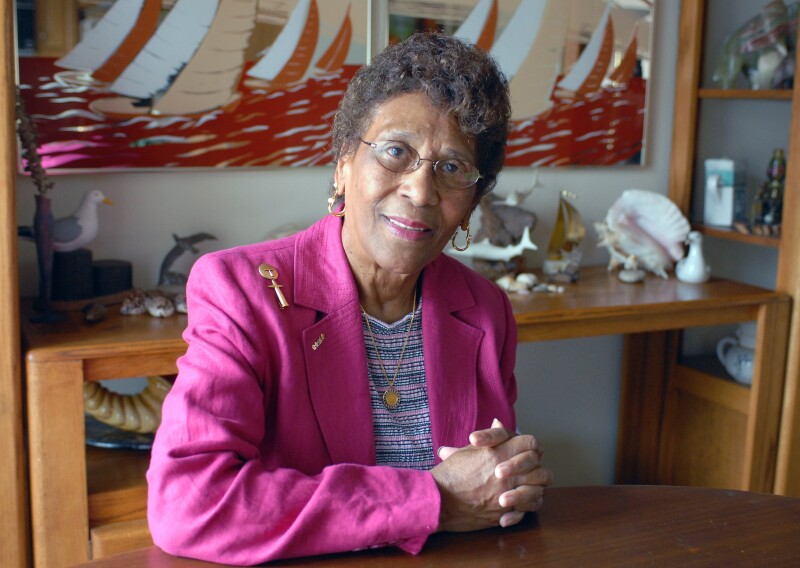 If you've attended an AARP Massachusetts event any time during the last few decades, you've seen Louise Myers. A tireless and generous community advocate, Myers serves far beyond her hometown of Chelmsford, providing valuable outreach to diverse communities throughout the Bay State. She epitomizes Ethel Percy Andrus' modus operandi: " to serve, not to be served".

We asked Myers to talk about the issues that matter to her, and what she's looking forward to working on in the months ahead.

What is the AARP Massachusetts Executive Council?
The Executive Council provides strategic direction for AARP at the state level. Its members include the state director, Deborah Banda; our volunteer state president, Linda Fitzgerald, and five additional volunteers. I speak to groups about what AARP does for our members in Massachusetts, and participate in as many events and activities as possible.

What issue is most important to you?
Right now we are fighting to protect seniors from harmful cuts to Medicare and Social Security. Older Bay Staters have earned their Medicare and Social Security benefits by working hard for decades – we must keep these programs strong.

Social Security is especially important to me because I believe it is the most effective anti-poverty program this country has. Social Security has enabled scores of people of all ages to remain independent. It has enabled the disabled to see a brighter future, young children to be fed and clothed, and widows to survive through their golden years. Social Security is a family affair and we must strengthen and preserve it for future generations.

What activities will you be working on in the upcoming months?
Working on our campaign to protect Medicare and Social Security will be at the top of my agenda.

We are also continuing to work on ending elder hunger in Massachusetts. We're working with AARPand AARP Foundation's Drive to End Hunger to collect food for Open Pantry Food Services in Springfield. And, we also want to continue to get the word out about volunteer opportunities to help those impacted by the tornadoes in Western and Central Massachusetts.

How can members get involved?
To learn more about what we do, and how you can get involved, visit the state web page, "like" the AARP Massachusetts Facebook page, or send an email to ma@aarp.org.