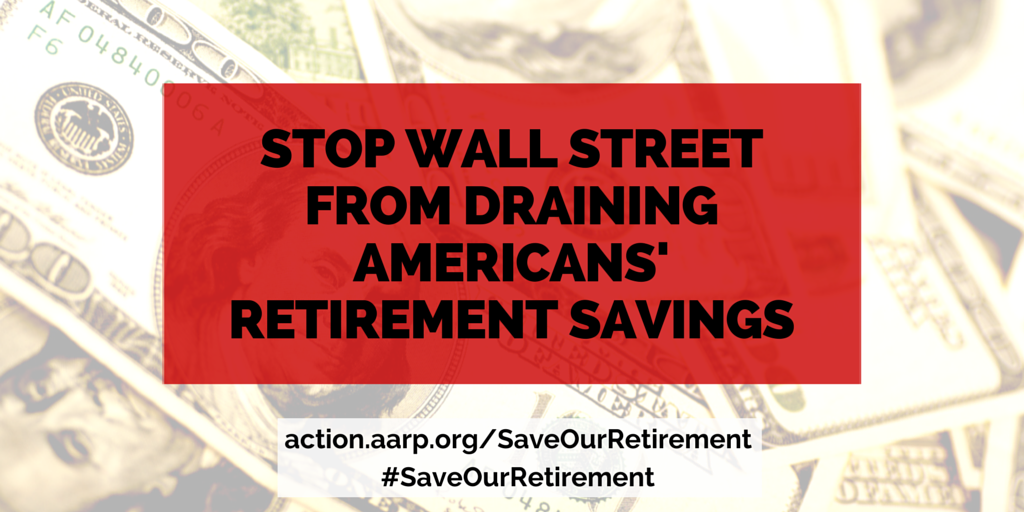 In today's world it's hard enough to save for retirement and plan for your future.

Many retirement savings plans often involve a multitude of complex decisions, which is why we often use and trust investment professionals for guidance. Many of them give great advice, but unfortunately some do not.

Advisors can recommend investments that are "suitable" for you even if it's not necessarily the "best" for you. They can advise you to invest in the product that gives them the highest commission or makes their investment firm the most money.

Last year alone, hidden fees, unfair risk and bad investment advice robbed Americans of as much as $17 billion.

On August 10, the Department of Labor held a public hearing on its proposed rule to close a conflict-of-interest loophole in retirement advice. AARP's David Certner spoke up on behalf of American investors who deserve to get retirement advice in their best interest. Read his full testimony here.

The regulations covering investment advisors haven't been updated in nearly 40 years – they were created when IRAs were new and 401Ks didn't even exist. The new rule would simply require financial advisors to act in their clients' best interest (known as fiduciary duty) when giving advice on retirement accounts. Some advisors already must already follow this rule, but some don't. And consumers rarely know the difference.

We know you've worked hard to save for retirement, and we believe your financial advisers should work just as hard to protect what you've earned.

The bottom line is: Financial advisors should be working in your best interest, not doing what's best to line their pockets.

What will you lose if a portion of your savings was drained? Tell Congress to protect your hard-earned retirement savings!