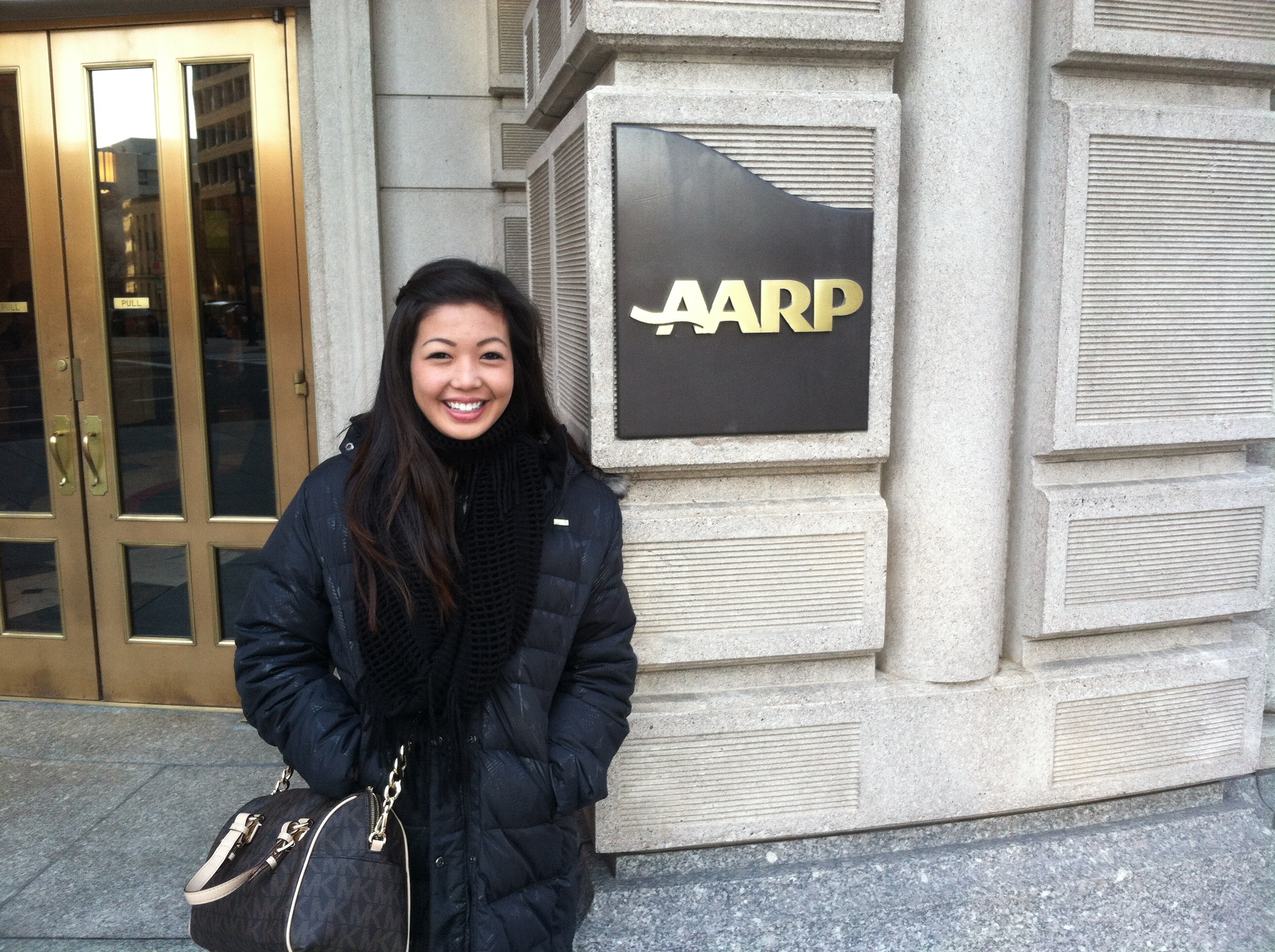 Students at Iolani School are reaching across the generations to understand the challenges of aging.

Senior Taylor Hamai and 15 classmates began last year by learning terms and concepts familiar to many older residents and their families – such as Social Security, dementia, and hospice. They participated in a walkability audit of the neighborhood surrounding the Iolani campus, where a mix of traffic and pedestrians can make walking treacherous for people of all ages.

Their awareness reached a visceral level with something called an "empathy challenge."

"The empathy challenge involved putting corn in our shoes and taping up our arms and legs to get a sense of what arthritis feels like, and putting wax in our ears to simulate deafness," says Hamai. "We began to understand the lives of our elders and made connections to our own lives."

The learning challenge is part of the One Mile Project, a partnership between Iolani School and the UH Center on Aging designed to stimulate innovation and leadership. Students were asked to identify a problem within a one-mile radius of the school and come up with ways to solve it. They decided to focus on aging, Hamai says, because they saw that large numbers of baby boomers were entering their retirement years and the community needed to be prepared.

The Moiliili and Kapahulu neighborhoods surrounding Iolani School are home to large numbers of elderly residents. According to Census data, Honolulu has one of the highest concentrations of residents age 65+ in the country (17.8 percent) and the highest concentration of residents age 85+ (3.5 percent). In the years ahead these demographic trends will create additional challenges for housing, transportation and other aspects of urban life.

By the end of 2013 students had developed an ambitious proposal to help Honolulu meet the needs of its aging population. Their plan calls for the construction of community center on a parcel of land adjacent to Iolani School that will provide seniors with services that emphasize healthy living and independence. Plans are also underway to share the One Mile course curriculum with students at other schools to promote intergenerational awareness.


http://youtu.be/h52wDuXU1gA[/youtube]

The students got a major boost when they were selected to receive a $1,000 Generations United Youth Jumpstart Grant, sponsored by AARP Foundation's Mentor Up initiative. Mentor up is a "reverse mentoring" effort that draws on the "can do" spirit of younger people to enhance the lives of those 50 and older through technology literacy and other forms of service. The grant included a round-trip to Washington, D.C., where Hamai and instructor Kirk Uejo visited AARP headquarters and participated in a service-learning project.

"We hope to improve the daily life and satisfaction of the elderly in our community, Hamai said. "We want to work together as a school in creating a thriving age friendly city. As thousands of baby boomers approach retirement each day, we hope to instill the importance of care for and understanding our kupuna."

The One Mile project parallels a broader effort by the city to meet the needs of our graying population. The Honolulu City Council recently adopted a resolution calling for the city's inclusion in the World Health Organization's Global Network of Age-Friendly Cities and Communities. Working with AARP over the next five years, city officials will develop plans to meet WHO guidelines in several key areas: awareness of outdoor spaces and buildings, transportation, housing, social participation, respect and social inclusion, economic well-being and employment.