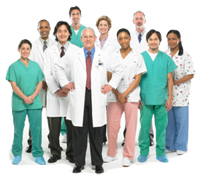 The "Rural Health Care: It's Effect on Rural Communities" conference will be held on September 15, 2015 from 9 a.m. – 3 p.m. in Columbia. The Hilton Garden Inn Conference Center, 3300 Vandiver Drive, will be the site of the meeting for health care professionals, rural health advocates, business and chamber leaders and lawmakers. There is no fee to attend, but registration is required no later than September 4 at http://mhanet.com or by calling 573.893.3700, ext. 1309.

According to the flier, "This summit will examine issues surrounding the stability of the health care environment in rural Missouri, how it affects other rural stakeholders and opportunities for rural communities."

The conference will feature keynote speaker Eric Shell, a consultant with Stroudwater. Shell assists rural hospitals, health clinics and physicians with financial, operational and strategic planning issues.

The first panel discussion of the day is titled "Success Stories for Rural Missouri Panel Presentation," which will feature Diane Hall, associate state director for Community Outreach. Hall will focus on the AARP Fraud Watch Network.

Two other panels are: "Rector Panel to Rural Success Stories" and "Legislative Panel – Health Care Workforce Legislation." Additional program details can be found on the website.

The conference is sponsored by AARP, Missouri Academy of Family Physicians, Missouri Alliance for Home Care, Missouri Association for Osteopathic Physicians and Surgeons, Missouri Coalition for Community Behavioral Healthcare, Missouri Farm Bureau, Missouri Hospital association, Missouri Nurses Association, Missouri Primary Care Association, Missouri Rural Health Clinics Association, and Missouri State Medical Association.