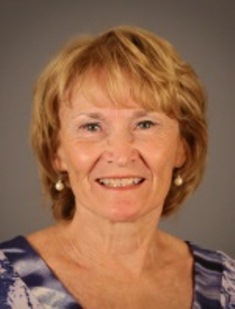 The following guest blog was written by Deborah Casey, M.A. -- A family caregiver for her mother for 14 years, Deborah is the founder and chief event organizer for CAREGIVERDOWNTIME.COM, a respite project that provides events and other resources for family caregivers. She resides in East Hampton, CT. --



( Scene: The workplace. Monday morning)

"How was your weekend?"

"Oh, the family all came to my house for a bar-b-que with Dad, but he hardly knew us. My son was very sad that grandpa didn't know him."

"Why were you late to work this morning?"

"I was late because I had to change diapers……for my Dad."

Sound familiar? If so, you are probably a member of a growing, frazzled population sandwiched between aging parents and your young adult kids.

Your profile: You fall within 60% of the adult workforce, in your 40's or 50's, male or female. Perhaps you were prepared to go into your supervisor to ask for a family leave without pay (because you have no more time off), but she came to you first and offered you a promotion. You turned it down because it entailed more hours away from home. Your employer frowns on your decision. You know it is because the business productivity is reflecting the effects of your caregiving absences.

"If America wants to remain competitive as a global economic leader, we as a country, and as business owners, need to be cognizant of and RESPONSIVE to the caregiving needs of our working families", says Chris Duchesene,Care.com's Vice President of Global Workplace solutions.

Since 2000, 70% of work-related difficulties are rooted in issues surrounding family caregiving.

What can businesses and employers do to better support their employee caregivers?

Talk to your employee. Instead of adhering to the workplace adage, "leave your personal problems at the door when you leave for work", invite a conversation with your employee (during a quiet time when the issue du jour is not on the plate) about restructuring their time and managing their expectations.
Implement a policy for flexibility in work schedules such as flex time and doing work at home and mean it. Employees are vulnerable and worried about having to leave early to take Dad to a doctor's appointment because they fear they may be replaced on the job. Their eldercare needs are situational. Therefore, have a back-up plan for last minute capacity built into the job.
Be a resource filter and a long-term care advocate. As the CARE (Caregiver Advise, Record, Enable) Act -- championed by AARP -- comes to the forefront of national advocacy for family caregivers, businesses are beginning to offer some level of child and elder care assistance. It is the employee's right to ask for help with long-term care according to the Affordable Care Act. But seeing employees frantically hunting around for help on eldercare websites is a productivity buster. In the Families and Work Institute 2014 study of employers, companies are starting to provide eldercare resources and referrals to employees by identifying and navigating practical community services for them. That makes companies and employees partners in stress reduction and keeps both the company and employee on an even keel.
Serve up some professional development about managing stress. Powerfultoolsforcaregivers.org, for example, has curriculum and materials that include self-management of emotions, self-care behavior to reduce stress, self-efficacy for confidence building.
See also: How Employers Can Support Working Caregivers.

The new workplace norm doesn't leave personal problems at the door. The struggle to juggle caregiver activities with work and other family responsibilities will spill out onto the workplace environment and effect the organizational culture unless workplace adjustments are made for and by employees.

RESOURCES:

Employer Caregiving Resources

ReACT Employer Resource Guide

For additional resources for caregivers, please visit aarp.org/caregiving.