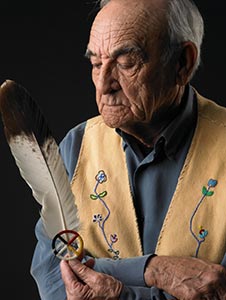 A recent survey of Native Americans in Oklahoma shows personal health problems and staying healthy are the most critical challenges facing tribal members age 40-plus.

Other challenges include the cost of living, saving for retirement and transportation. Having long-term care provided at home was a priority for most respondents. Many were worried about identity theft and fraud.

Conducted by the Oklahoma Area Tribal Epidemiology Center, the survey provides insights to guide AARP Oklahoma's outreach to the 39 tribal nations in the state. For details, go to aarp.org/okindiannavigator.

The survey also asked what respondents dream about most. The answer? Their grandchildren.