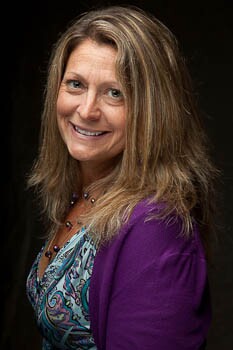 By Kim Sirois Pita --
Welcome back to the fourth in my series of six articles focused on reimagining your life. If you missed my earlier guest blogs, you can find the links to the articles at the end of this column.
I have reflected. I have connected. I have explored. And now is the time to make some choices. These are the first four guideposts in the Life Reimagined process — reflect, connect, explore and choose.
This "choice" step takes courage. It takes a willingness to narrow and focus. It takes intention and action.
As the authors explain in the book Life Reimagined: Discovering Your New Life Possibilities, this is the time to "get more specific about ways you could take what you've learned about yourself and bring those gifts, passions and values into the world."
What has been most remarkable for me during this journey of reinvention is how everything keeps falling into place.
Tripp Hanson, a Broadway veteran actor, was so right in Chapter 8 of the Life Reimagined book when he said: "Things are going to grab your attention. Pay attention when they do. And when the challenges arise that is when we learn who we really are."
My options began to reveal themselves during my exploration phase. While starting to build my marketing consultancy, I also had the chance to work part time at Capital Community College handling marketing and business outreach for the School of Workforce & Continuing Education. I also had the opportunity to teach two continuing education classes in marketing.
Well, I fell in love with my job. I love working in downtown Hartford again. I spent a large part of my 20s and 30s working in the city, and I really missed it.
I love the people who work at the College – the professors and faculty, the adjuncts, the administrators, the staff, even the security team. I bet nearly every person working in the historic G. Fox building is there because they want to be.
I love the people who learn there – from the students right out of high school to the immigrants hoping to advance themselves in the land of freedom; from the single moms looking to get new skills to support their families to the unemployed dads eager to gain new trades to become more marketable.
When you are passionate about something, your best work shines through. This is how I feel about Capital after only three months of working there. So I have decided to commit full time to the College throughout 2015. I will continue to market the non-credit programs and grow corporate partnerships to support academic internships.
This was a huge decision for me especially after running my own companies for 18 years. I am officially going back into the workforce as a full time employee. I will no longer be my own boss. I will have to report to someone else.
But for some reason it feels right. It is as if the opportunity revealed itself at the time in my life when choices needed to be made.
My work is no longer about money. It has become more about the mission. Since I was a little girl, I have always wanted to make a difference. I know this is what I will be doing at downtown's community college.
Perhaps I can inspire a few people in the Greater Hartford to get the training they need to grow in their careers…or help spread the news about a place that embraces students of all age, race, color, gender and origin…or showcase a welcoming environment where real life experiences drive lesson plans and interactive learning.
I am ready to take on this challenge. I have made the choice to do what I love and love what I do!!
What's next for you? I do hope you will give it some thought and if you need some motivation, you can always visit the Life Reimagined website for tips and strategies on how to develop your own "what's next" plan.
See you next month when I write about repacking your life during transitions.
***
Kim Sirois Pita, 46, has been working in the marketing field for more than 20 years and currently runs a marketing consultancy where she helps entrepreneurs develop and execute marketing plans. She lives in Rocky Hill and Old Saybrook with her two children, Jordan and Alex. You can find more of her writings on her blog at peaceofpita.com.
Part 1: How I Reimagined My Life
Part 2: Create A Community to Empower YOU!
Part 3: Begin Your 2015 Journey of Discovery