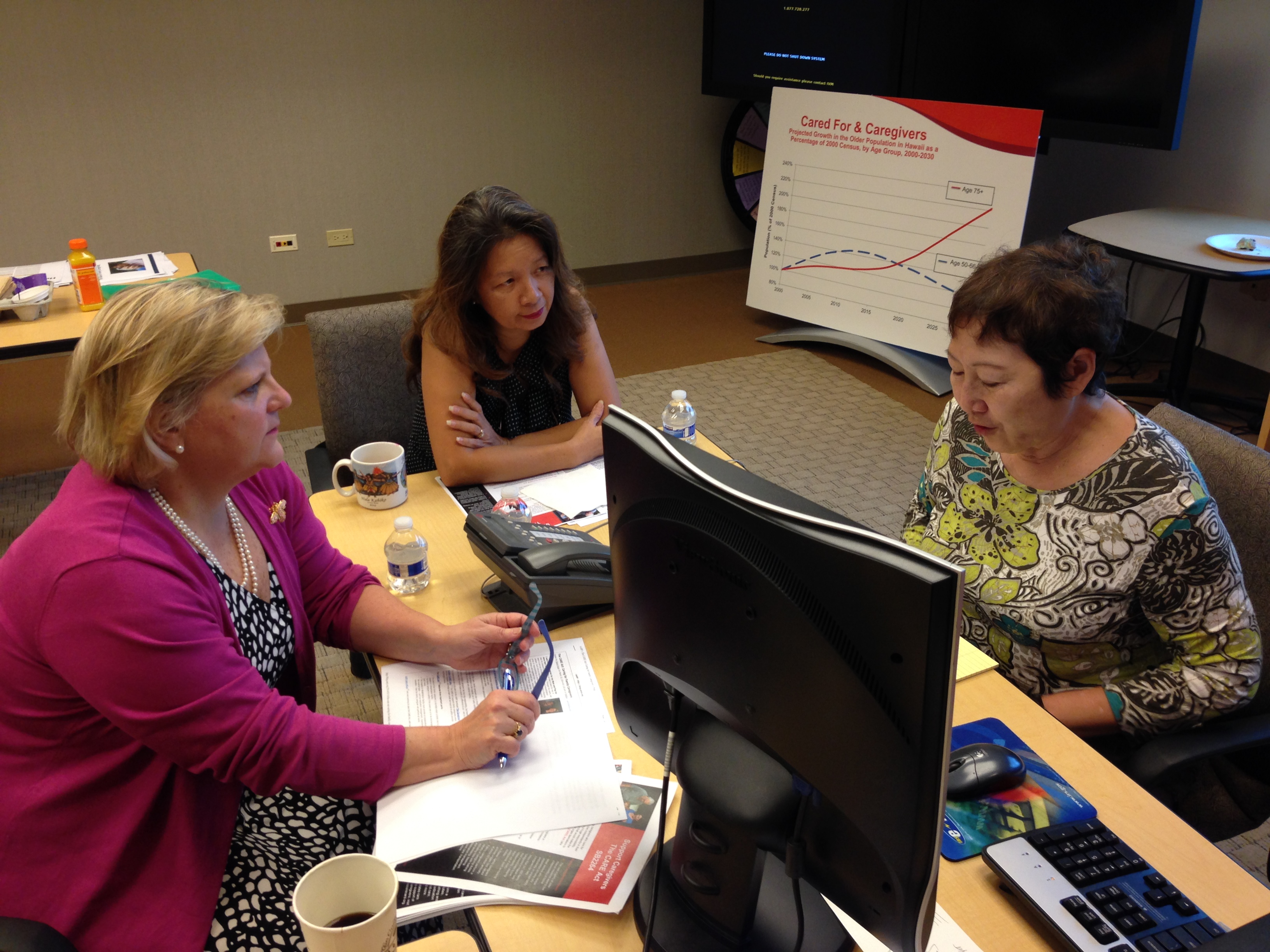 On March 15 AARP Hawaii reached out by telephone to members across the state to talk about a bill before the state Legislature that would offer relief to family caregivers. Senate Bill 2264 – the CARE Act – would require hospitals to give caregivers the instruction they need to care for their loved ones when the patient is discharged.

Joining AARP Hawaii State Director Barbara Kim Stanton on the call were state Senator Suzanne Chun Oakland (District 13) and AARP Vice President for State Advocacy Elaine Ryan, visiting Hawaii from Washington, D.C.

The CARE Act is intended to relieve pressure on family caregivers who are faced with the need to perform complicated medical tasks at home – such as administering tube feedings and giving injections – for which they're often unprepared. The bill would also allow family caregivers to be named on the medical record of a loved one and to get the instruction needed to care for them when they're discharged from the hospital.

Of the more than 3,500 residents who participated in the call, 80 percent said they believed that hospitals should provide clear and detailed instructions to family caregivers who will care for their loved one when discharged, according to a flash poll.

Hawaii residents are asked to call their state representative toll-free at 1-800-211-0908 and urge them to support the bill.

Senate Bill 2264 will have the two-pronged effect of supporting family caregivers and keeping health care costs in check. It enables caregivers to support their loved ones at home and in the community, and discourages costly and unnecessary hospital readmissions. Seventy-one (71) percent of Hawaii's hospitals were assessed Medicare penalties for excessive readmissions in year two of the federal Hospital Readmissions Reduction Program.

As Hawaii's population ages, family caregivers bear the greatest responsibility for taking care of their aging parents and grandparents at home. There are nearly a quarter million (247,000) Hawaii residents who spend unpaid time each year caring for older friends and family members. The "average" caregiver is a woman in her late 40s who works outside the home and spends nearly 20 hours per week providing unpaid care to her mother.