Isn't it appropriate that the first National Volunteer Director for AARP comes from the Volunteer State?

Margot Seay, who served as AARP Tennessee's state president for six years, began her two-year term in July and already is traveling the country in her new role – providing advice and leadership for the Office of Volunteerism and Service.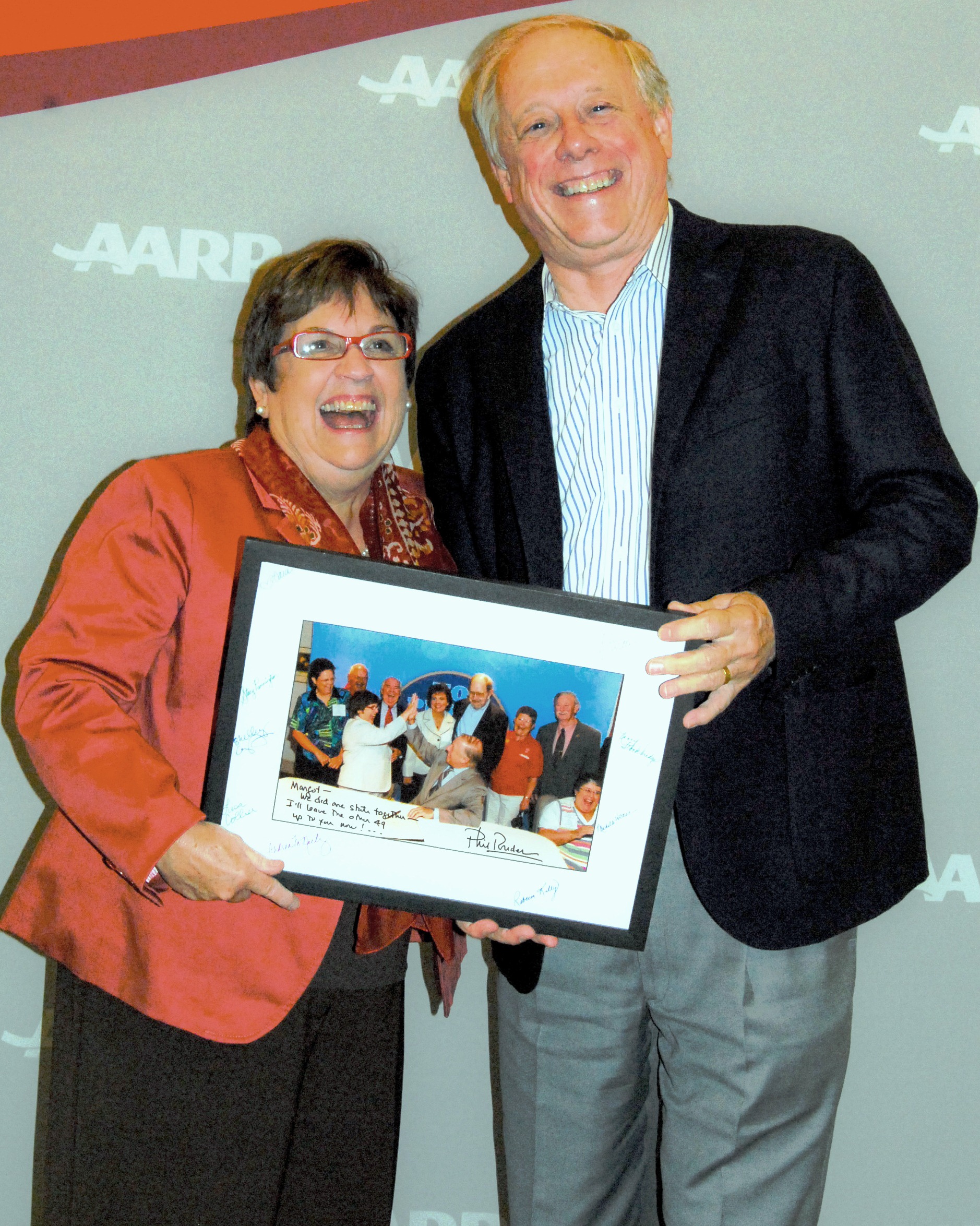 More than 50 representatives of AARP volunteer programs (including Tax Aide, Driver Safety, chapters, states and the NRTA or National Retired Teachers Association) applied for the position.

Margot had served as the highest-ranking AARP Tennessee volunteer since 2006, playing a significant role in the enactment of CHOICES, a law that transformed the way long-term care services are offered in the state.

She began her volunteer connection to AARP in 2001 as a regional leader in the Tri-Cities area of the state.

Although AARP Tennessee's staff and volunteers will greatly miss Margot's counsel, energy and passion, we are excited to share her with the rest of the nation.

We have appointed a new president, Cleophes Owens Jr. of Memphis, who served on the AARP Tennessee Executive Council with Margot, and is a retired executive of the Federal Reserve.

And we've added new members to our Executive Council, which now includes an amazing group of folks: Donna Dean, Debbie Pare', Stan Peppenhorst, Alan Sparkman, Carl Pagles, Bob Willis, Wayne Schobel.

However, we will be looking for new volunteer leaders to fill new roles soon. So stay tuned!

Follow us on Facebook or on Twitter to keep up to date on all that we're doing in communities across the state.