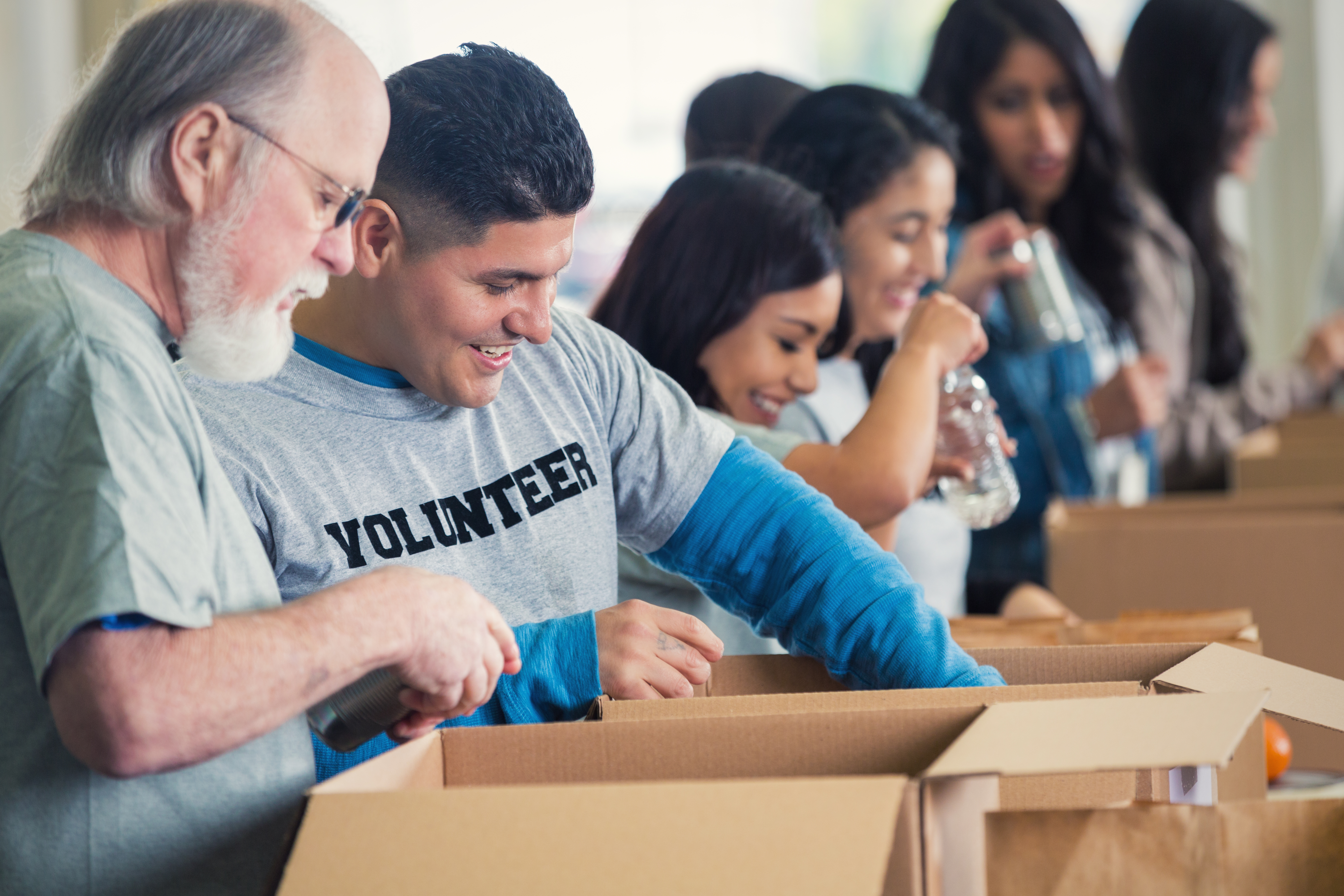 Richard Miller, 64, says he was barely getting by after he lost part of a foot on one side and a leg below the knee on the other after falling from a truck at work eight years ago.

"I couldn't work, but my sister wouldn't let me go hungry," he recalls. "She said, 'You have got to get over your pride and go down to the food bank and get some food.' I'd never asked anybody for anything. It's hard for me to do."

He's the type of person AARP is trying to help through advocating for more aid for those whose food supply is insecure.

"If it wasn't for the food bank, I'd have to choose between my food and my medicine," says Miller, a retired Navy gunner's mate technician.

His $1,200-a-month pension doesn't go as far as it used to, and a trip to the doctor and grocery store costs about $20 in gasoline.

Sari Vatske, president and CEO of the Central Texas Food Bank, says people are struggling with higher costs for basics such as gas, groceries, housing and energy. "It's a perfect storm. We're seeing an increased reliance on our services."

The Austin-based food bank serves 437,000 people, 87,000 of whom are over 60. It saw a 20 percent jump this year in those coming in for food assistance, Vatske says.

Kathy Green, director of state and federal strategy for AARP Texas, says that amid growing food insecurity, people should be aware during the holidays of signs of hunger in their relatives and friends.

Markers include lost weight, weakness or confusion, a lack of food in the house, utility services being cut off or prescriptions not being filled.

It takes persistence to get some older adults to concede their condition. "It's a source of shame, so they don't want to talk about it. Seniors in particular feel you should be able to take care of yourself," Green says.

Legislature looks at rules

The U.S. Department of Agriculture says 10.4 percent of American households experienced food insecurity from 2019 to 2021. Texas, at 13.7 percent, was sixth worst in the nation.

Local food banks and the federal Supplemental Nutrition Assistance Program, or SNAP, are the best resources for older adults to restore their food security, Green says.

She notes that AARP Texas has advocated for less restrictive qualifications for SNAP and says that during the Legislature's 2023 session (scheduled to begin Jan. 10), it will work to lower barriers that limit access to the program's food assistance benefits.

State Sen. César Blanco (D-El Paso) is pushing to update or eliminate 20-year-old Texas rules that deny SNAP benefits to people who own a vehicle valued at more than $15,000.

He says the state executive branch can do this without legislation. But if it does not, he will introduce a bill to make those changes in the Legislature's upcoming session.

The limit on car values not only hasn't kept up with inflation, but it also doesn't reflect the recent jump in prices for used vehicles, Blanco points out.

"No hungry Texas family should be punished because of inflation or for having a reliable vehicle to help them get to work and earn a paycheck," he says. "Updating Texas' SNAP vehicle asset test is not a handout, it is a hand up for thousands of Texas families facing food insecurity."

At his home outside the Central Texas town of Eddy, Miller says he's lucky that he owns his house and pickup and can pay his bills thanks to the food assistance he gets. His last load included canned goods, chili, frozen drumsticks, grains, rice, pasta and beans.

"I'm working my way through the box," he says.

Tom Korosec is a writer living in Dallas.

More Than 9 Million Older Adults Face Food Insecurity
More on Food Insecurity