Most young adults are taking the steps that'll impact the rest of their lives: career moves, thoughts about buying a house or settling down with someone. It's an exciting time, with the future seeming so far away. Most don't think what to expect as they grow older, at least I didn't when I first began my internship with AARP Texas in the fall of 2021.

When asked, everyone has a general idea of who and what AARP is – it's a nonprofit organization for older adults. While AARP focuses on people age 50 and older, anyone can get a membership. Yet, what exactly does AARP do?

As a communications intern, here's what I learned:

Being able to socialize and connect with others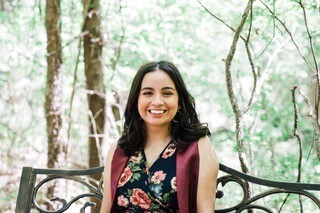 COVID-19 put a wrench in having a social life, and many are experiencing the feeling of isolation due to having to stay home. AARP collaborates with local and national organizations to provide free monthly events that AARP members and the public can participate in. Many are still offered online, and there is an array of events to cater to different interests. While many events are created with the interest of an older crowd, younger participants can find something to sign up for. Events include exercise classes, lectures, food tutorials, and movie screenings. AARP's events are a great way to stay connected to others and get a sense of community during these unprecedented times.

Hearing the voices of those impacted by issues

One of the main focuses of AARP is giving a voice to older Americans about issues that are impacting them and their families. This is seen in a variety of different topics like voting, prescription drug prices, internet access, the list goes on. What's even better than having an advocate for these issues is that I've seen firsthand how AARP take the time and effort to reach out to members to get real life experiences. It makes their members feel like someone cares and solidifies the idea that their lives matter. While I personally don't experience issues that impact older Americans, I've grown to appreciate that this organization is looking out not just for the current elders but for future generations. I still have years ahead of me before I reach retirement. Still this internship showed me it's important to start noticing these issues now and to speak up.

Offers a starting ground for important conversations

Through the many blogs I've written during my time as an intern, I've come to learn that the AARP website has so many tools and resources on pretty much anything. They talk to experts and community members on how to approach conversations that most families aren't sure how to handle. Topics like end of life plans, when to step away from driving, and much more have manuals and articles helping family members navigate those conversations. While it can be uncomfortable to sit with loved ones to talk about those things, I've learned it's important to have those talks while your loved ones while they can voice their wants and needs. Why does this concern young adults? Our own parents, guardians or loved ones could be approaching that time in their life where they need to start thinking about these big events and it's comforting to know that AARP has these resources available to take that first step.

Some people may think that AARP is just for older Americans, and while the organization does mainly focus on advocating for those 50 and older, that's simply not true. They offer so many great resources to everyone, whether you're a member or not. It's important to remember that we all get older, and while that might be years away, it's good to know that organizations like AARP are looking out for future generations of older adults.