By Marina García

Internet connectivity can improve the problem of social isolation during the pandemic, and a new broadband benefit program can help by providing up to $50 monthly discounts for consumers who qualify, a representative from the Federal Communications Commission (FCC) said at an AARP teletown hall Aug. 31.

The call reached nearly 10,000 people and AARP worked with the FCC and the Older Adults Technology Services (OATS) to help participants with questions about the new program..

The Emergency Broadband Benefit (EBB) can help people get access to internet connection by making the service affordable for those who qualify. The program can help individuals get $50 off their internet bill as well as access to a device through their provider if needed.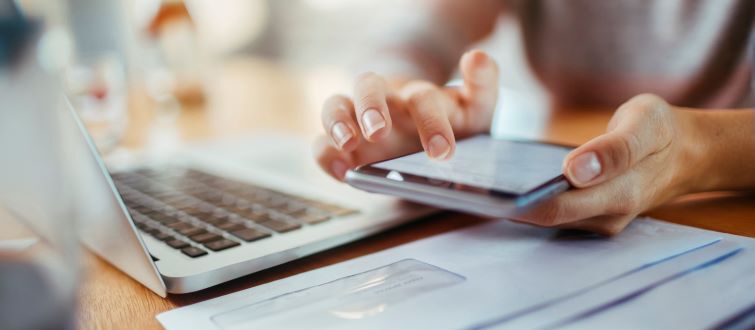 "We've got over five million households already enrolled and receiving the benefit, including over 500,000 households in Texas," said FCC representative Ed Bartholme.

A caller expressed concern about being able to get broadband while living in a dead zone, making connecting to the internet nearly impossible.

The EBB serves more than 1,100 participating providers, and those living in rural areas could still benefit from the program by working with a satellite broadband provider, Bartholme explained.

Texans unclear about what the 'internet lingo' means when it comes to picking the right type of internet service or speed can gain support from the OATS tech support line, OATS State Program Director DeAnne Cuellar said.

Others wondering about how to find the right provider can narrow it down by checking the EBB website to see what providers are near their exact location. Participants can change providers without worrying they will lose their EBB access while figuring out which one is best for them and their situation, Bartholme said.

"You will have choices,"he explained. "The EBB discount can be moved from one provider to another anytime."

Keeping people connected through the pandemic is the OATS' Aging Connected Initiative goal, and its' plan is to get one million people online next year, said director Amanda Gimble.

"The internet has become a critical tool for managing our lives and since COVID, it's no longer just important, it's really become essential," said Gimble.

For more information about qualifications and the application process for the Emergency Broadband Benefit, visit getemergencybroadband.org.

OATS also provides classes, over Zoom or the phone, where individuals can learn how to use their devices and the internet safely. You can learn more about OATS and their services at oats.org.