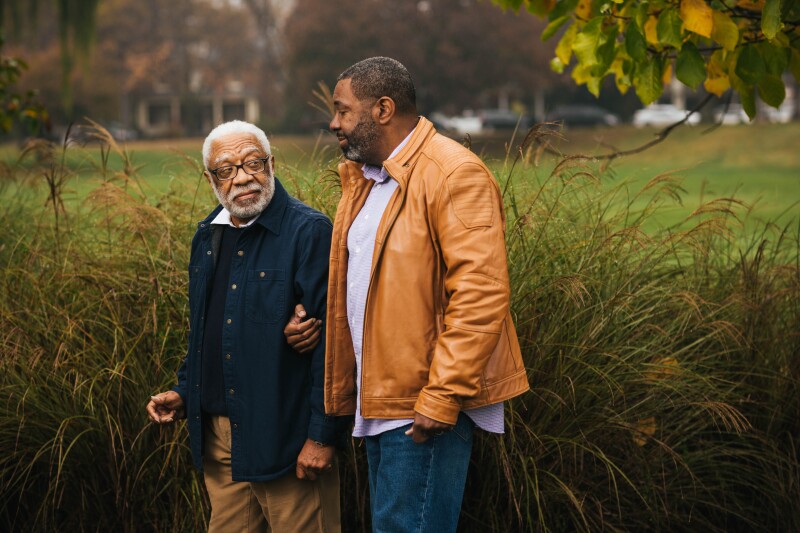 Caring for a loved one is a lot of work, and there's a real risk of burnout. Luckily, there are some self-care steps that caregivers can take to keep their tanks from running empty.

It can be hard to make time for yourself while acting as a caregiver. In a study released in 2015, caregivers averaged 24.4 hours a week—the equivalent of three full workdays.

In Texas in 2013, 3.35 million family caregivers provided unpaid care worth $35.5 billion, according to estimates by AARP. Nationwide, AARP estimates that roughly 40 million people acted as family caregivers, contributing care worth $470 billion.

It's only natural to expect that amount of work to bring about stress. Among respondents to the study released in 2015, 63% reported at least a moderate level of stress related to caregiving. High levels of stress were reported by 38% of respondents in the study, which was conducted by AARP and the National Alliance for Caregiving.

Many caregivers in the survey also showed interest in getting help for themselves. Forty-two percent of caregivers said they needed help or more information about managing stress. And 26% said they thought it'd be helpful to talk about self-care with health care providers.

It's important that we all address caregiver burnout, both for the sake of caregivers and their loved ones. An upcoming event in Dallas aims to teach caregivers how to care for themselves.

The daylong Compassion Fatigue Symposium takes place April 12 and features speakers and training meant to enable caregivers to bounce back from the stress they face. The event is presented by the nonprofit Ed-U-CARE and sponsored in part by AARP Texas.

Admission costs $60. You can visit Ed-U-CARE's website to get tickets and find information about the location and a schedule of the day's speakers. You can also RSVP and share event info with friends via its Facebook page.

There are also resources on caregiving on AARP's website, including this handy question-and-answer tool that features information on topics such as insurance and finance. This page features easy tips on how you can help relieve the stress that can come with caring for a loved one.

One simple thing you can do is to talk with someone about any stress you might be experiencing. Doing that alone can help you feel better.

There's also this page that has seven tips for those who might feel burned out by caregiving. Here's a sampling:

Organize your caregiving routine with a calendar or to-do lists, and keep track of important documents.
Take a break and take care of yourself. It's OK to rely on others for help and admit we're human.
Consider mediation. Psychologist Barry J. Jacobs writes here about ways that you can engage in mindfulness.
Self-care is essential in providing the care that your loved one needs. After all, your capacity to care for others grows when you've had a chance to care for yourself.