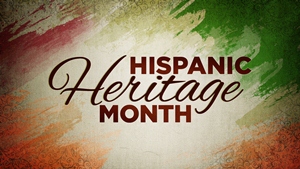 Members in the Dallas-Fort Worth area can kick off National Hispanic Heritage Month with an afternoon of dancing, food and friends.

AARP Texas is hosting a Cumbia dancing event on Tuesday, Sept. 17, from 10 a.m. to 1 p.m., at the Latino Cultural Center, 2600 Live Oak St., in Dallas.

Cumbia dancing, which is popular in Latin America, relies on drums, with dancers wearing bright colors.

National Hispanic Heritage Month runs from Sunday, Sept. 15, to Tuesday, Oct. 15.

More than 750,000 Texans are Hispanic and over the age of 65.

The event is free, but registration is suggested. Sign up at aarp.cvent.com/DFWCumbia2k19 or call 877-926-8300.