In March 2020, at the start of the COVID-19 pandemic, many of us were called into one of the most important and under-recognized roles someone can be: a family caregiver. Thirty months later, we at AARP bring recognition to this role in honor of National Family Caregiver Month and bring to light the importance of these selfless people. The term "family caregiver" refers to the millions of Americans who help their parents, spouses, and other loved ones remain at home. They provide emotional, physical, financial, and companionship to those they care for daily.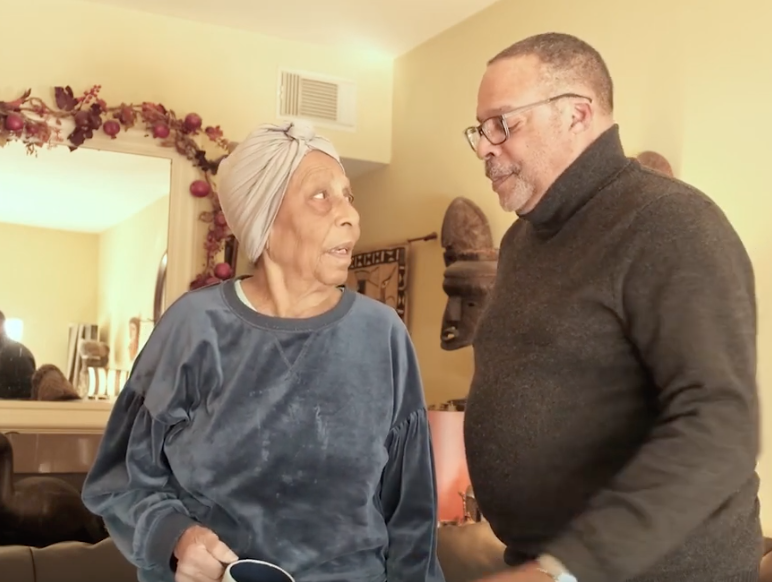 Many everyday Americans, although for a short time, had to take up the mantle of a family caregiver during the pandemic. These individuals helped loved ones with simple daily tasks while navigating the challenges of battling a pandemic. For many, that job is over, but for others, it continues. We honor these selfless individuals in November, National Family Caregiver Month.

The latest figures show that countless family caregivers perform unpaid healthcare valued at $470 billion a year, helping their loved ones stay at their homes and saving the state and taxpayers from funding costly nursing home facilities. During National Family Caregiver Month, we are called to action to increase support for these caring individuals.

Family caregivers are the first line of defense for older Americans. They assist with daily tasks like bathing, getting dressed, meal preparation, chores, paying bills, managing medicines, and emotional support. In some cases, the caregiver is the only companionship a person in need has. This job is not easy. Sometimes, the caregiver is on call 24/7, all while working a full- or part-time job.


A family caregiver and AARP Volunteer, Eddie Orum, knows about this challenging job. He is employed full-time and takes care of his mother and aunt. To him, it is crucial to have family members at home where they want to be.
"It's very different when you're dealing with someone you know very well… you know their likes and dislikes," said Orum. "When I see things happening because I've always been around my aunt, I can tell whether that's related to her personality or she's not feeling well that day."
Studies show that caregivers with personal experience with the patient can provide comfort and familiarity to those receiving care. On top of this, according to Orum, you can have those crucial conversations with your loved ones "because you may reach a time when that's not as easy."
Caregivers like Orum remind us of the importance of caring for our loved ones, who, for some, at one point in time, cared for us. He notes that caring for someone may not be easy, it may not be what we want to do, but often it's "just what you do."
Orum is one of more than 48 million other Americans who devote their lives to keeping their loved ones at home, adjusting to a new reality, and taking on the role of a family caregiver. Currently, one in five Americans is a family caregiver. About 39% of these caregivers are men, and 61% are women.
One thing to note is that to be a good caregiver; you must also take care of yourself. Each year, in November, these unsung heroes are recognized. AARP works feverishly to support these individuals, whose contributions often get overlooked. Hoping to remind you that their job isn't over in December because they work year-round.
A memo from the writer
My two brothers and I served as my grandmother's caregivers in her late years. My mother and uncle were her nurses. While my mom dedicated ten-plus years to staying by my grandmother's side, tending to her every need and making her every wish come true, my uncle, a nurse, administered her medications and oxygen even on her last day. Both my mom and uncle knew my grandmother was dying, but they did their best to make her comfortable.
Being a caregiver is challenging. It's one of the heaviest crosses anyone can carry, but it's worth it because you can never get that time back. They were there for us, and we should be there for them.
So would I dedicate my life to caring for my mother, father, or uncle if necessary? That's an easy answer, yes.
Get free Caregiving Information at aarp.org/caregiving. Click here to find caregiving information in Spanish. You can also find Texas resources here.Story by:
Jared Robinson, AARP Texas Communications Volunteer