Navigating grief is far from easy or straightforward, especially as we continue living pandemic-adjusted lives. Feelings of uncertainty and loss can become overwhelming, but there are strategies for coping.

"I encourage patients to have patience with themselves," said Carly Bassett, a clinical social worker, in a recent Facebook Live. "Like the pandemic, it's one step forward, two steps back. And that's normal and that's okay."

In the latest Texas Bullhorn conversation with Texas State Director Tina Tran, Bassett outlined the ways grieving may look different in a socially-distant world and encouraged everyone to extend compassion to themselves and others.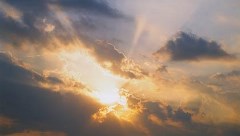 With more of us hunkered down at home, many people may have lost access to social and support networks, Bassett said. Meeting with a grief or mental health counselor can be a valuable tool for receiving that missing support.

Grieving rituals look different these days, too.

As health guidelines make group gatherings infeasible, memorial and funeral services have shifted online. A small silver lining of virtual services, Bassett says, is the opportunity to connect with loved ones from around the country -- or from around the globe -- in a way unlikely to have happened before.

With a loss, it's important to do something to mark the profound inflection point in your life, even if it's something private, Bassett said.

"For a lot of people, it's important to do something now and also plan for something else in the future," she said. "Having something to hope for and plan for can be helpful in the process."

Teletherapy and telehealth options increase access to counseling as well as diminish some of the associated stigma. Receiving guidance on coping skills in the comfort of your own home, Bassett says, could be advantageous for people otherwise wary of mental health help.

"Grief is not a linear process," Bassett concluded, noting there will be setbacks. "But people are resilient and creative. If you have people who you know are supportive, reach out to them. If you have access to health benefits, reach out. Be willing to try something different and new, even if it's scary."