Many people are thrust into the duties of family caregiving on a moment's notice. The documentary film "Caregiver: A Love Story" focuses on being an unpaid caregiver and the stress that comes with that labor of love.

The family caregiver burden is a public health crisis many are facing, according to Jessica Zitter, the director the documentary. "We should all be thinking in a local and personal family level about what we can do for caregivers," Zitter said.

Healthy Perspectives: Caring for Caregivers is a panel of experts, along with Zitter, who recently spoke in an online forum about the documentary and what's being done to give support to unpaid caregivers.

AARP Texas Associate State Director Amanda Fredriksen was among the panelists. She said 3.4 million Texans are unpaid family caregivers. Dubbed as the "silent army," AARP has tried to bring support to unpaid caregivers by giving them a voice in local and national levels.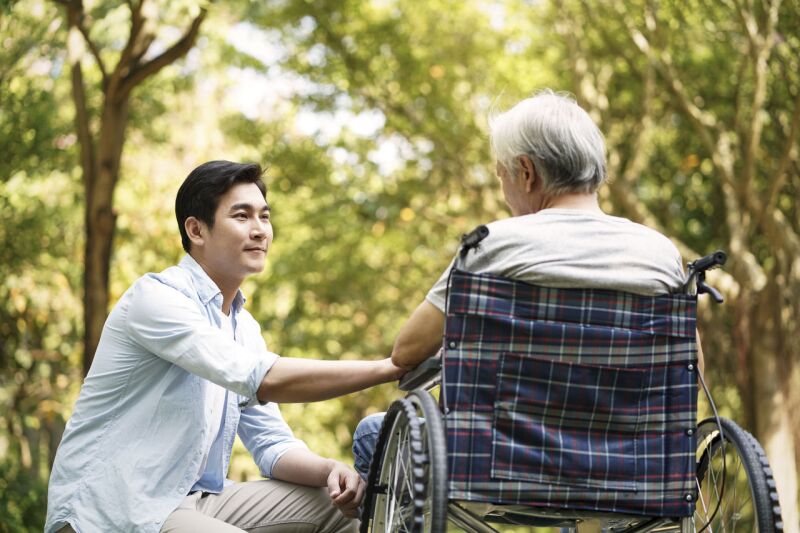 "In Texas, we've been working to make sure that caregivers get the information they need when they get discharged from the hospital," Fredriksen said, referring to the passage of the CARE Act in Texas. "That's very important because they're being asked to do more and more when they take home a care recipient."

Family Values @ Work Executive Director Josephine Kalipeni said, "There's also a humungous boost to Home and Community Based Services that we haven't seen in decades." Family Values @ Work provides support for caregivers to achieve racial, gender and economic equity.

Investments toward Home and Community Based Services will not only improve programs available to caregivers but also make sure they are trained and paid well, Kalipeni added.

Staying connected and providing caregivers with services is important because it helps prevent caregivers from feeling burnt out, Fredriksen said.

"Caregivers feel really isolated and often are going through this by themselves," Fredriksen said. "Finding ways to connect with others who are having similar experiences is really important."

The emotional labor is just as heavy as the day-to-day physical needs caregivers have to meet, and that's something that needs to addressed better, Kalipeni said. "This silent army needs to show up in ways that are organized and are powerful as the labor of caregiving that we give," she added.

People need to start speaking up more about caregivers and their needs because that could be their future someday, Zitter said.

"We can move into a place where more of us are moving into to help them and more [caregivers] are moving out to ask for help," Zitter said.

Learn more about the film Caregiver: A Love Story at www.caregiveralovestory.com

Find AARP resources on caregiving at www.aarp.org/caregiving/care-guides/