As we age, our eyesight and reaction time steadily declines, and in a big city like Austin, the drivers that share the road tend to be less than friendly. Public transportation lessens the risk of vehicular accidents, alleviating the stress of being behind the wheel (especially during rush hour).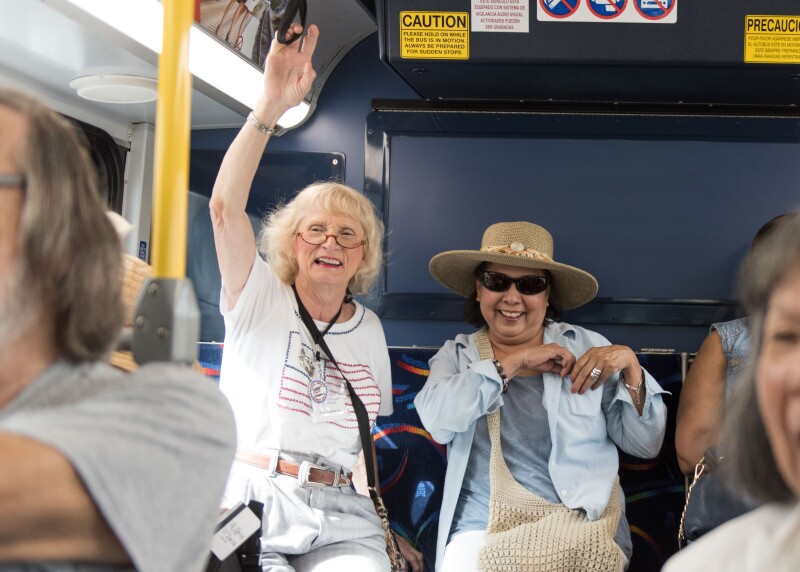 Pat Thomas, an Austin resident and AARP member, started a group called Roll & Stroll in 2015 to help show others the convenience and practicality of public transportation, while touring new parts of Austin along the way.

"We became aware that aging seniors needed to accept the reality that driving a car was not always a wise choice," said Thomas. "In addition, we have learned about the health benefits of exercise, eating well and a community of friends."

Though switching from the comfort of your car to public transportation can be daunting, Roll & Stroll teaches its members how to read bus routes, interpret signs and pay fare. Thomas hopes that this will build confidence and enthusiasm with newfound freedom.

Signing up for these events means walking to eclectic destinations, eating at new restaurants and socializing with old friends or meeting new ones. Regular visits to museums, gardens, art exhibits and the theater create a fun environment for all who attend and are sure to teach the participants something new along the way.

These events allow members of the South Austin AARP chapter to experience the vibrant city of Austin unimpeded, teaching them skills that they can apply to their daily life. Roll & Stroll is not only for those who cannot drive, but also those that wish to have fun, be healthy and environmentally conscious.

If you're interested in learning more about these events or joining the South Austin AARP Chapter 2426, visit southaustinaarp.org or get in touch on their Facebook page.