The civil rights movement gave rise to transformative figures throughout the South who not only endured the devastating effects of racism but who pushed to overcome prejudice and violence in hopes for a more inclusive and just society.
Dr. Edith Irby Jones, a beloved community leader and legend in Houston who died this week at the age of 91, is one of those groundbreaking figures who contributed greatly to the legacy of this country. And so, on behalf of AARP Texas, it is with deep sadness that I convey heartfelt sorrow for this tremendous loss.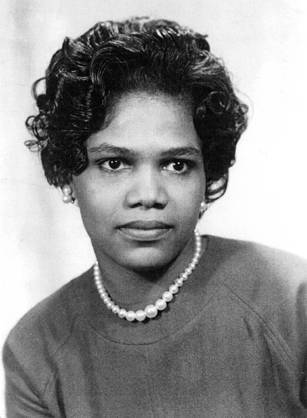 The daughter of a sharecropper and a domestic worker, Dr. Jones made her mark, especially in the 1960s, by achieving many firsts as a black female physician. She was the first black intern at the Baylor College of Medicine and the first woman to be president of the National Medical Association. And quite amazingly, at the height of her career with a successful private practice in internal medicine and gerontology in Houston, she dedicated herself to delivering care for the poor.
Born in 1927 in rural Arkansas, Jones was inspired to become a doctor by the death of an older sister during a typhoid epidemic. When she moved to Houston, she faced segregation that dictated which hospitals she could train at despite her impressive qualifications. But she would eventually open a practice in Houston's Third Ward in the 1960s.
She also worked with Dr. Martin Luther King Jr. during the civil right movement and was known as a member of the "Freedom Four," a group of leaders who spoke across the South in homes and churches encouraging people to join the movement. As part of her legacy, medical clinics in Haiti and Mexico are named in her honor.
At AARP Texas, we are proud to pay tribute to Dr. Edith Irby Jones, an American hero.
-- Bob Jackson, state director, AARP Texas