While many in the United States celebrate Halloween on October 31, there is another observance that begins on the same day. From October 31 through November 2, many of Latino descent observe el Día de Los Muertos or Day of the Dead. It is a Spanish tradition passed down through generations, dating back three thousand years to the Aztecs.

They believed that when someone died, they had to go through trials to end up resting in Mictlán, so people would make offerings and altars to help those passed find their way to eternal rest.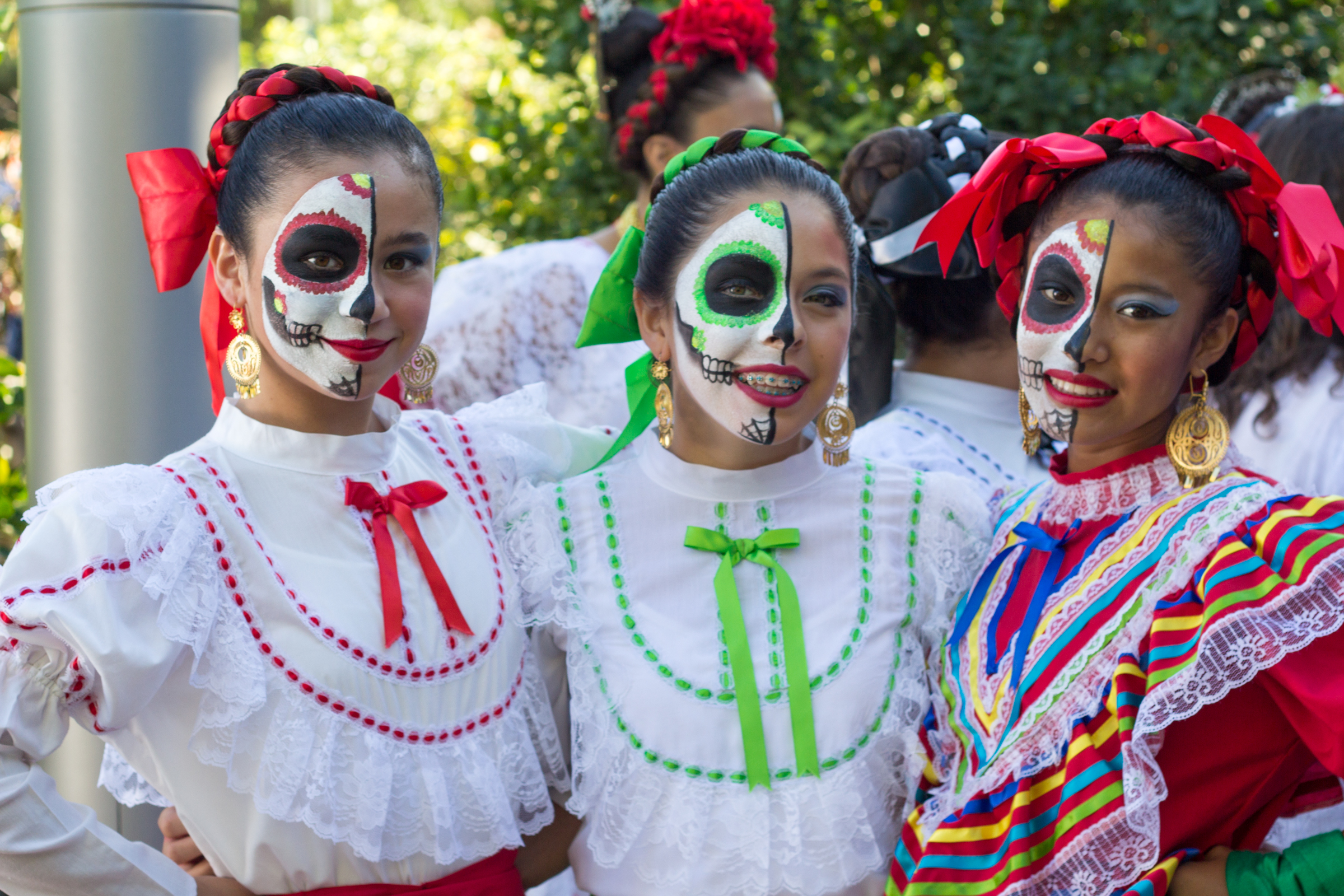 In modern times, the Day of the Dead is not what some people misinterpret as a Spanish Halloween, but it is a celebration of loved ones who have passed coming to visit their living family and friends.

Family grave sites are carpeted with flowers, liquor, sweets, and mariachi bands roam from headstone to headstone as they play their favorite tunes. At home, altars are adorned with the visiting spirit's favorite foods and drinks. The altars also include flowers, photographs, candles, and decorative sugar skulls in preparation for the day when a relative or friend will make the annual visit to Earth. Pan de Muerto (sugar-crusted sweet rolls) will be served in keeping with tradition.

AARP Texas will be honoring El Día de Los Muertos with events ranging from crafting your own ofrendas, culinary guides for heritage meals, and even face painting and baking that use symbols, such as skulls and skeletons, in a beautiful way.

"It is important for people to learn about El Día de Los Muertos because, through cultural understanding, we all become closer to one another," said Ismael Herrera. "That is why AARP is hosting many events that highlight Mexican culture and a way to teach the meaning behind the traditions.

Enedelia Obregon, an AARP Texas volunteer, said El Día de Los Muertos is important because it is a holiday from the early Americas.

"It is unique to people of indigenous ancestry, and now it's being picked up by others, not just for people who have indigenous ancestry or mestizos like most of us are. (It) gives you a sense of pride that this is something that has been celebrated since before colonization, and the celebration is unique and did not come from anywhere else," said Obregon. "I build an ofrenda here at home. My daughter has been helping me. She knows where all the offerings go. I see it as a way of passing down that knowledge, tradition, and customs that have great sentimental value to me."

Obregon also spoke about some misconceptions people have about El Día de Los Muertos,

"The Mexican Halloween idea is false. They are just around the same time in the month, but they have completely different traditions and values," said Obregon. "It's a celebration of those who are no longer with us and their legacy. We're remembering our ancestors. We are honoring them."

Obregon said it's important that we keep these traditions alive because it connects us to our past.

"We don't have to live in the past, but we should acknowledge that we have this rich cultural history."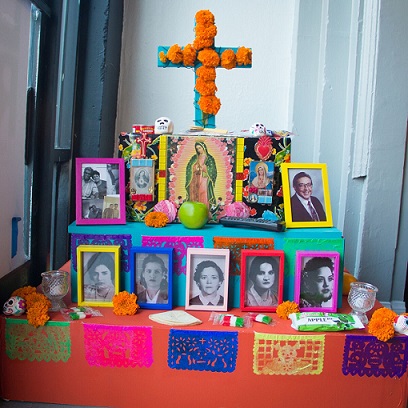 AARP Texas will host events throughout the State celebrating El Día de Los Muertos. Events like culinary guides, learning to make ofrendas, and AARP Texas staff member Veronica de Lafuente and her mom Olga will show you how to get started. They will talk about the annual observance and the importance of these traditions. The multi-day annual observance focuses on gatherings of family and friends to pray for and remember friends and family members who have died and help support their spiritual journey. This event will be on October 28 from 1 PM- 1:30 PM.

Other Día de Los Muertos events include: