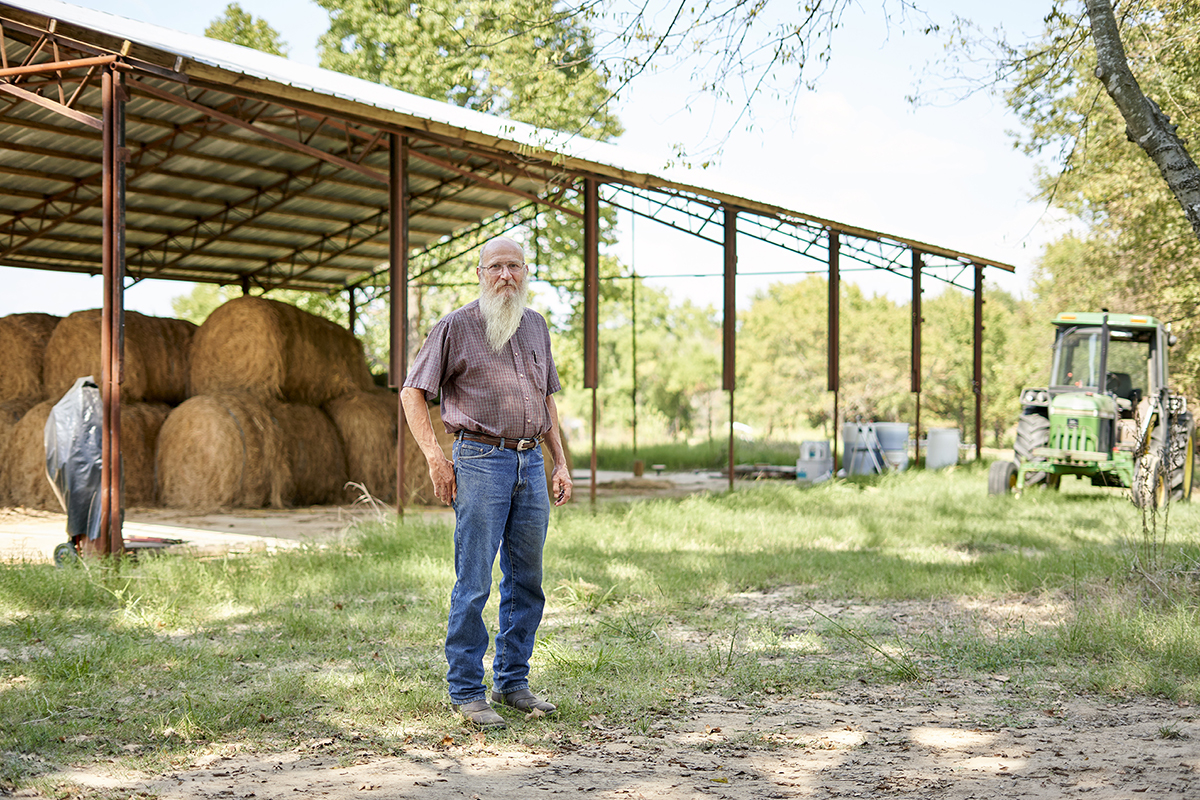 By Laura Tillman

Danny McFarland, 63, of Mount Pleasant, was building an equipment shed with his brother in East Texas when he suffered a bad fall.

After calling 911, McFarland coordinated with his wife to find a Dallas-area hospital close to family and in their insurance network. As retirees on a fixed income, they knew getting in-network care was crucial to avoiding the high cost of emergency care.

Although McFarland's two broken vertebrae were repaired, his finances were not. Six months after his surgery, he got medical bills totaling more than $7,000 for an out-of-network doctor.

The injury "had its frustrations, but I had anticipated them," he said. The bills, however, felt like a bait and switch. What did "in network" mean if they wound up with exorbitant medical bills?

Consumer protection against these surprise health care costs is a benefit AARP Texas fought hard for in the legislature—and won.

"We brought real Texans with personal stories to the Capitol to share their concerns with legislators," said Blake Hutson, associate state director for AARP Texas.

The result is a new law, effective Jan. 1, 2020, mandating that charges from out-of-network personnel at a facility be resolved between the provider and the patient's insurance company, with the patient never being billed for costs above in-network deductibles or copays.

More relief?

Unexpected costs often occur in emergency situations like McFarland's, but they can pop up even during outpatient procedures, said Stacey Pogue, a senior policy analyst at the nonprofit advocacy group Center for Public Policy Priorities in Austin.

"It's been hard to fix because the affected players all point fingers and don't talk to one another," Pogue observed.

In more good news for consumers, another law, written by Rep. Tom Oliverson (R-Cypress), who is also a physician, requires that prescription drug costs be publicly explained to consumers and posted on the Texas Health and Human Services' website.

Under the measure, supported by AARP Texas, consumers will learn when the price of a medication is raised by more than 15 percent in one year or 40 percent over three years.

"I am extremely pleased with the results. Of all the things we have done to help lower health care costs now and in the future, this legislation is likely to be the most impactful," Oliverson said.

Price increases are a grave concern for those with chronic illnesses. Without proper medication, someone with multiple sclerosis "could go from being able to walk to being in a wheelchair quickly, and that can be irreversible," said Simone Nichols-Segers, Texas advocacy and policy director at the National Multiple Sclerosis Society.

She approves of the law. "It's not saying they can't increase prices; it's saying you have to tell the public why they must pay more for products that have been on the market for years."

Two other measures, enacted in June, call for policing unfair practices by freestanding emergency rooms that often charge more and misrepresent themselves as being in network on insurance plans.

"AARP worked hard to make sure the consumer voice wasn't lost in the battle," Hutson said.

Laura Tillman is a writer living in McAllen, Texas.