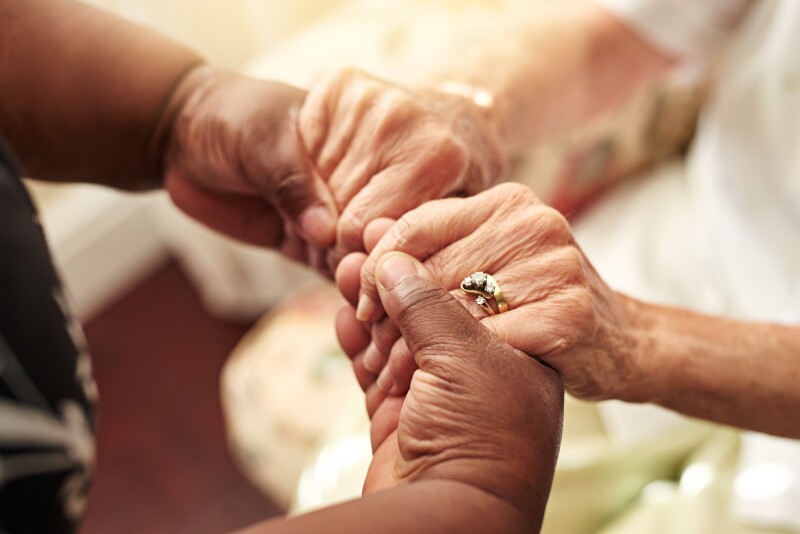 65,000 Americans will experience a stroke this month, but fewer than 1 in 5 can correctly identify the signs. Why are strokes a leading cause of adult long-term disability, and who is at risk? We asked survivors, the CEO of the American Stroke Association and several medically licensed stroke support group leaders to find out.

When Kazue Kikuchi experienced a life-threatening stroke, her world went dark. Impaired vision and disorientation overcame her at the office one day, landing her in the St. David's hospital stroke ward within a matter of hours.

At 48 years old, Kikuchi was not overweight. She jogged twice a week and ate well.

"I noticed my blood pressure was high and a doctor suggested medicine, but I thought I was a little young to take medication," Kikuchi said. "It didn't seem like a big problem."

While her vision returned after the stroke, she says her sight was permanently impaired. And, despite being rushed to the hospital as soon as possible, memory loss was eminent.

In a fact sheet released last month by the National Stroke Association, an estimated 800,000 Americans will have a stroke this year alone.

That's one person like Kazue every 40 seconds.

CEO of the National Stroke Association, Robyn Moore spearheads national efforts to collect metrics like these on stroke prevalence in American communities. In Texas especially, Moore says there's much to be done by way of protecting those who are vulnerable.

"Learning how to recognize a stroke is just as important as reducing your risk factors," said Moore. "We know that recognition of stroke symptoms leads to receiving medical attention faster, which results in better outcomes. Knowing the signs of stroke, how to prevent it, and how to help others around you, just might save a life."

Saving lives was what relocated Ashley Clarke from Colorado to Texas where she accepted a position as a stroke-certified registered nurse at Baylor Scott & White All Saints Medical Center in Fort Worth.

Seeing a need in the community for on-the-ground support, Clarke got an executive proposal passed and is now co-founder and co-facilitator of a local stroke recovery group, which recently celebrated its one-year anniversary.

"It has been amazing to see these patients and families come together from the post-acute phase and bond together," Clarke said. "A lot of times seasoned survivors have a renewed energy from being around newer survivors and vice versa. They find comfort in being able to share those experiences and feelings and it gives them hope every month, to keep going and to keep moving forward."

Nearly 100 miles to the northeast, another stroke-certified registered nurse noticed similar unmet needs in her community. Patterns in miscommunication and disconnect among rural Texans prompted Jenny Reeves to begin collecting data in January 2017. She wanted to find out why so many patients admitted to the hospital for stroke treatment didn't utilize emergency medical services (EMS), and as a result, had more challenging recovery and long-term effects.

With a hands-on approach, the stroke coordinator found that many patients felt that EMS was just for transportation, with 2 out of 5 survey participants stating it was faster and cheaper to drive themselves. Others were limited by their health care provider.

The issue and the problem, Reeves says, revolve around education. "Patients need to know that stroke treatment starts in the home as soon as EMS arrives."

12 years later, Kikuchi is still at risk for seizures. There are times when her sight fails her, when she reaches for a cup of coffee that's two inches to the left. As for many survivors, she realizes, rehabilitation is a lifelong process.

"Good health is more important than anything. With good health, you can work productively and enjoy your life," Kikuchi says. "Listen to your body and know your internal voice. If your stress is exhausting you, don't be afraid to take a break."

For more information on stroke, check out these educational resources in Spanish and English from the American Stroke Association. Also available in Spanish and English is a Stroke Risk Quiz.