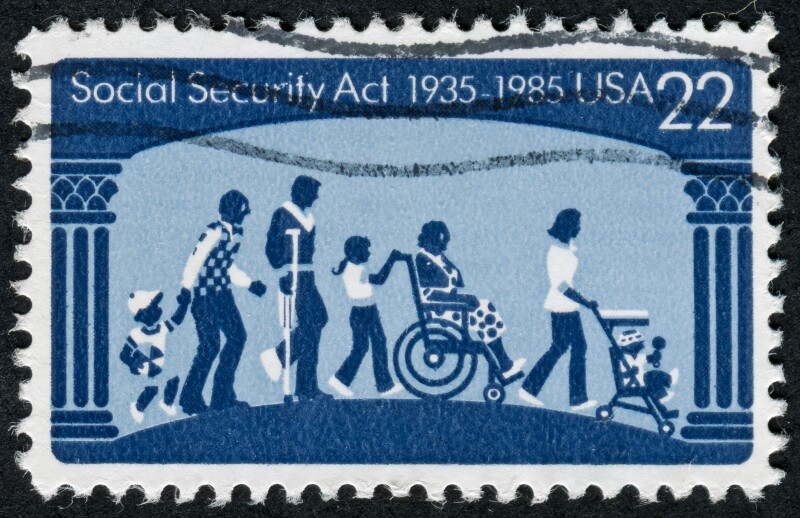 Social Security is a fixture in the lives of many Americans, including many Texans. With the 83rd anniversary of its creation upon us, now is a good time to take a look at the impact Social Security has on Texans today.

Aug. 14 marks the anniversary of the enactment of the Social Security Act of 1935. The old-age insurance included in the original law was later expanded to include survivor and disability insurance, becoming in total what's now often referred to in shorthand as Social Security. The 1935 law also included measures related to unemployment insurance and public assistance for dependent children, with the latter morphing into today's Temporary Assistance for Needy Families program.

About 14 percent of Texas residents received Social Security benefits as of December 2016, according to the Social Security Administration. That translates to roughly 4 million people in Texas who got Social Security help related to retirement, survivors, or disability benefits.

About 2.9 million people in Texas were receiving retirement benefits. Of Texas' estimated 3.4 million people age 65 or older, about 87 percent received Social Security benefits, which is lower than this figure for the United States as a whole (which is roughly 90 percent).

Benefits in Texas totaled roughly $4.85 billion for the month of December 2016, per the Social Security Administration. That works out to an average benefit of $1,206 for that month.

Social Security plays an integral role in reducing poverty, particularly for recipients age 65 and older. Without Social Security benefits factored into their income, about 42 percent of Texas residents 65 and older would have been in poverty, according to estimates by the Center on Budget and Policy Priorities for 2014-15.

With Social Security benefits, that figure drops to roughly 11 percent, meaning an estimated 1 million Texas residents 65 and older avoided poverty with the help of Social Security.

AARP provides resources to help you learn more about Social Security, including a calculator on maximizing benefits and a question-and-answer tool. You can find more at aarp.org/retirement/social-security.