Texans are recovering from what is being called the worst winter weather the state has experienced in decades. From lost food due to power outages to no water to frozen pipes, Texans are doing what they can to recover. On Feb 18, Chap Thornton, Business Manager at UA Plumbers & Pipefitters Local 286, offered advice on appropriate plumbing measures during a Facebook live interview with AARP Texas State Director Tina Tran.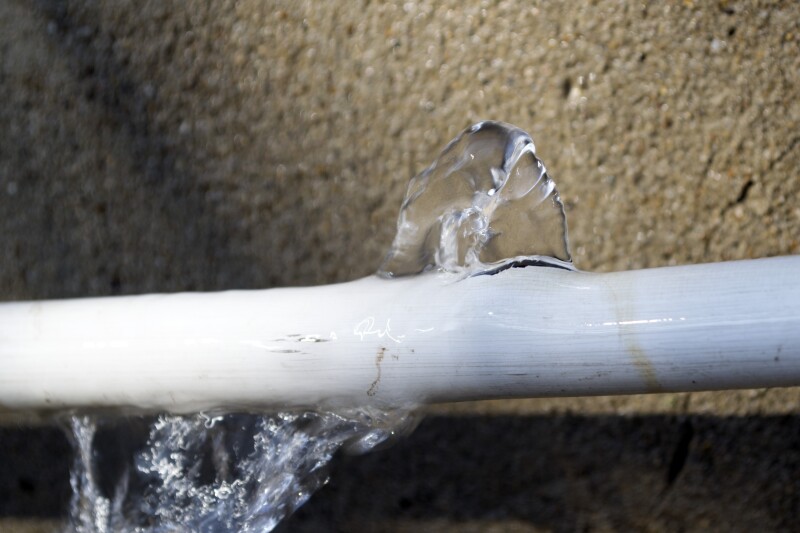 "As we all know, we have been below freezing for several days in a row. A lot of people did the right thing and wrapped their outside pipes and hose bibs, but when it stays cold for this long, water is going to freeze and expand, and it's going to need a place to go, so things will break" said Thornton.

When asked about what to do when suffering from a burst pipe, Thornton emphasized the importance of turning off the water supply. "If you are in a city or on a public water system, chances are you have a meter box, typically located close to the curb. With the water meter, there is typically a valve on each side of it. On the street side, that's the corporation stop; you don't want to mess with that that belongs to the city. You should have a proper shut-off valve on the house side, immediately downstream from the meter. Depending on the age of your home, you may have to dig around to find it," said Thornton.

"A lot of them were installed with a gate valve which is notorious for not shutting down completely. If you can at least get it shut down enough to trickle, that will save you from a lot of water damage. If you don't get the water turned off, open everything up, open your outside hose bibs and open up your faucets. If it does freeze, it will have a place to expand too. If you can't find your valve, call your water supplier."

Thornton also added that residents do not need a special tool to turn off their house meter shut-off valve manually in most cases. "The main thing you may need is a simple pair of plyers to grab the stem."
If residents experience a pipe burst but still have power on their homes, Thornton suggested turning off the water supply in their homes is the first thing they do to prevent additional damage.
Tina Tran asked Thornton why water might be running in someone's house if there was a pipe burst. "It could be leaking. With cases like that when you can't get your water shut off, you need to reach out to your city or water company and see what they can do to help," said Thornton,
In response to a question about how to check for a water leak, Thornton recommended people find their water meter. "A lot of them have a little red triangle; when that thing is spinning, water is moving. Make sure nothing is running in the house while additionally going to look at the meter itself."
Thornton also noted that if residents notice their faucets stop dripping, they don't need to panic. "You might be okay to leave it alone for a while. You can also go shut off your shut-off valve and only turn it on when you need water. Outside hose bibs are frozen right now, and it's okay if it stays freezing if there is no water coming into the house."
In response to a Facebook live question about shutting off water heaters when suffering from a burst pipe, Thornton mentioned the appropriate response is circumstantial to the location of a resident's water heater. "If you have a water heater in the attic, especially if it is electric, turn it off. If it is on the ground in the garage, odds are, it is down on the same elevation as the fixture, so it should be fine, but it's not a bad idea to turn it off."
One person asked if it was possible for the piping on the adjacent side of the room to burst if one side of a room had a burst pipe.
"If you do have a leak, yes, it is possible for other parts of it to freeze. If you can somehow isolate the leaking part, that's great. If you do have a leak, fill up your water containers so you have some drinking water and get the water cut off to reduce the amount of damage that is going to happen."
Thornton also responded to general pieces of advice during the Facebook live event, asking about wrapping pipes and keeping sink cabinets open, stating both strategies were crucial in preventing pipe bursts.