As if not having electricity or running water wasn't enough, now many Texans have additional things to worry about – scammers trying to take advantage of people in already very trying situations.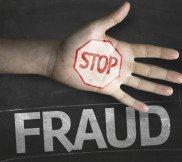 Earlier this week the Electric Reliability Council of Texas (ERCOT), the operator managing the flow of electricity to more than 26 million customers, put out a warning to residents of a scam circulating on social media that asks people to text their private account numbers. Representatives from ERCOT confirmed they do not need any of this to turn your power back on, so do not provide any of this information to anyone.

In addition, the Federal Emergency Management Agency (FEMA) has also put out a warning of a fake phone number being shared for Texans looking to get hotel costs covered. The social media posts include calling an 800 number for a warm place to stay and asking for personal information including your address and social security number – this is a scam as well.

A rule of thumb from FEMA is that the best information on actual sources of help will come from local officials and the Texas Division of Emergency Management (TDEM).

Unfortunately, the Federal Trade Commission (FTC), the government agency that tracks these types of frauds, confirmed that during almost every situation of human suffering, the fake solutions come out of the woodworks and these scammers will try to take advantage of anyone in the most desperate of situations – especially when it comes to money, shelter or health.

The FTC says there are ways you can spot if an unsolicited call or email is a scam. The caller will often insist that you act immediately and specify forms of payment, such as a gift card or through a money transfer company, or say there is a problem, or a prize. They also pretend to be from a known company or organization. The FTC advises people to block unwanted calls and text messages, and to avoid providing personal or financial information.

No matter where you live or the situations you face, fraud is never far away. Protect yourself and others by reporting a scam, or searching for existing scams near you on AARP's Scam Tracking Map.