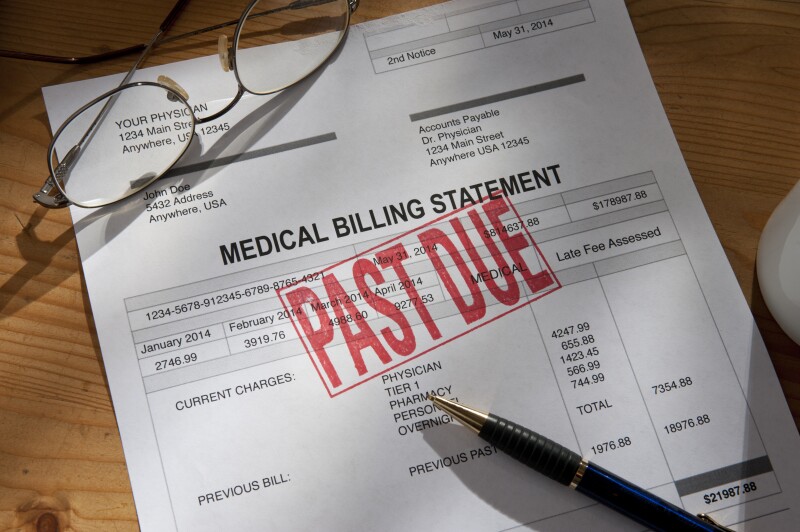 The number of freestanding emergency rooms in Texas has grown from zero to more than 200 in less than a decade. In fact, Texas is home to more than half of all the freestanding ERs in the country. AARP Texas Freestanding ER Survey about whether they're in-network for insurance, putting Texans in peril of receiving burdensome surprise medical bills.

A state law passed in 2009 cleared the way for the creation of freestanding ERs, making Texas the first state to do so. These facilities offer emergency medical treatment outside of a hospital. They can be found in neighborhoods and shopping centers, settings where non-emergency clinics also appear.

In Texas, it's required that emergency care get covered at the in-network benefit level, no matter the facility. But many freestanding ERs are out-of-network, and patients getting non-emergency care could get saddled with costly, unexpected bills.

Language used by facilities about insurance coverage can be ambiguous. Two red flags are the words "take" and "accept" insurance, which do not mean the same thing as saying a facility or provider "is in-network."

Facilities must have information posted online and in-person that tells patients whether they are in-network, a requirement under Texas law as of last year.

AARP set out to learn more about the language now used by freestanding ERs in Texas on their websites and over the phone. Our findings account for 213 facilities. The number of freestanding ERs in the state totaled 220 in July, and seven of those facilities appeared to close or were unreachable as we conducted our investigation.

Our review of facilities' websites found that:

30 percent of facilities appeared to not fully comply with state disclosure laws
77 percent of facilities said online that they "take" or "accept" insurance
60 percent of facilities said they do not or may not participate in insurance networks, but suggested patients would receive in-network benefits
When we called facilities, we found that:

62 facilities incorrectly said they are in-network with Blue Cross Blue Shield of Texas, according to network provider information provided by the insurer
Fewer than half of the facilities gave a simple "yes" or "no" answer to our questions about health plan coverage
28 percent of facilities that are out-of-network used confusing language in phone calls, such as that they "take," "accept" or "honor" insurance
"The data show that freestanding ERs need to be more transparent," AARP Texas Director Bob Jackson said. "Without further legislative action the problem is likely to get worse."

The Houston Chronicle cited AARP's investigation in a front-page story Monday. In its own review of Houston-area freestanding ERs, the newspaper found that while many say online that they accept Blue Cross Blue Shield of Texas, in actuality only about 10 percent are in-network.

AARP members also told us about their experiences with freestanding ERs. One member, Kathy G. from Mansfield, wrote that she went to a freestanding ER because of a scratched cornea and she couldn't be seen by her ophthalmologist. She wrote that "the facility said they accepted" her insurance and she paid a copay. But she later received a bill topping $1,800 and was told it was an out-of-network visit.

Receiving an exorbitant bill after a medical visit can cause significant stress, especially when it's unexpected. Beyond the potentially catastrophic impact on someone's finances, it can also damage their credit score if they're unable to pay. That has lasting effects, including higher interest rates on loans.

It's clear that recently enacted disclosure law isn't protecting consumers. State Rep. Tom Oliverson, who led efforts in 2017 to improve freestanding ER disclosures, told the Houston Chronicle he would return to the issue and put forward legislation in the coming legislative session that starts in January.

Texans need greater, more transparent information so they can avoid surprise bills from freestanding ERs. It's time for their lawmakers to take action.