With early voting underway in Texas and Election Day right around the corner, it's well worth considering ways to exercise your right at the ballot box safely.

"Our local election officials have been working very hard to make sure that the voting experience is as safe and secure as possible," said Christina Adkins of the Texas Secretary of State Elections Division, who outlined essential election season tips in a Texas Bullhorn conversation with AARP Texas Director Tina Tran.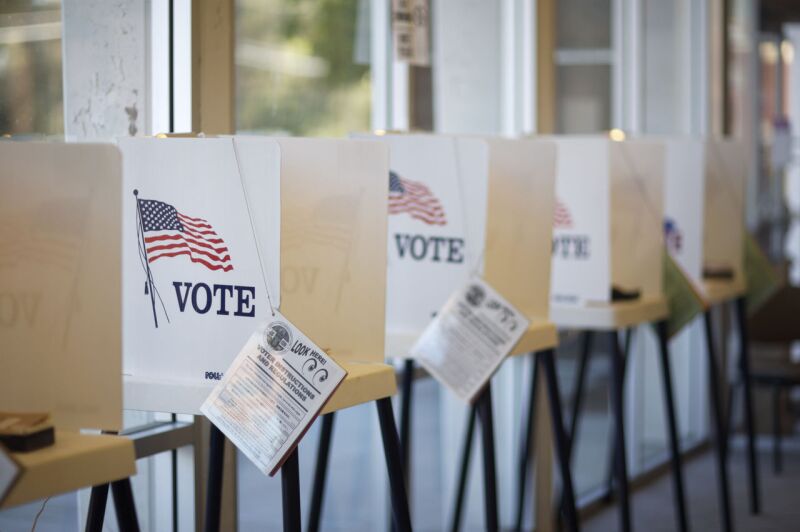 Time your in-person voting
Since early voting began on Oct. 13, there's a lot of enthusiasm, Adkins said, noting lines will likely be longer the first week. The good news is Texas voters have through Oct. 30 to vote early.

"A lot of people race to get there in the mornings or may race to get to early voting locations after work," said Adkins. "So I would recommend going in the middle of the day, maybe early afternoon."

Weekdays will likely prove less busy as lines die down, she added. Find your nearest polling location at www.votetexas.gov or by visiting your county's election website.

Prepare for different looking polls
Polling locations may have moved to larger buildings to accommodate social distancing requirements, and voters should expect to see ample hand sanitizer and election workers wearing masks and face shields.

Some counties may offer tools for voters to mark their electronic ballot without having to touch their screen, she added.

Review your sample ballot
This is the first election in Texas where we don't have a straight party option, Adkins said, so things will go faster if you review the options beforehand and print out or take notes on your picks.

Stay calm
With so much enthusiasm and energy, people may get a little impatient, Adkins said. If there's an issue that's making early voting difficult, there's still time to resolve it -- you can call the Secretary of State's office at 1-800-252-VOTE.

Wear a mask
"We strongly recommend that all voters wear masks when they show up to vote," said Adkins. "Not just for voter protection and safety, but also for the health and safety of our workers."

Thank your workers
Election work is very hard and very complicated, said Adkins. So please be patient with -- and thank -- the people giving up their time and energy at the polls.

Voting by mail
Texans are eligible to vote by mail if they:

Are 65 years old or above;
Are sick or disabled;
Will be outside their county on all election days.
The vote by mail application deadline is Oct. 23 and mail-in ballots should be marked and returned in a carrier envelope, which the applicant must sign. Voters can mail their ballot to their county or hand deliver it to their early voting clerk's office.

If a voter has received a mail-in ballot but decides they want to vote in person instead, they must remember to return their mail-in ballot at the polls. If they've misplaced or lost their mail-in ballot, they should call or visit their early voting clerk's office to let them know they want to cancel that application and vote in-person instead.

If they're unable to do so because it's Election Day, Adkins recommends they go ahead and show up to vote in-person, where they will be asked to fill out a provisional ballot. This ballot will be processed and counted once the office can confirm the mail-in ballot was not sent.

Provisional ballot
"There is this myth out there that provisional ballots aren't counted unless it's a close election or there's a tie," said Adkins. "And that's not the case."

Provisional ballots are used if the office needs to do a little more research before counting the vote, usually related to voter registration issues. After the polling place sends these ballots to the county voter registrar, they can validate voter eligibility and process the vote.

"Everybody's who's eligible to vote will have their provisional ballot counted," Adkins said.