Giving of yourself to help others live their best life by volunteering is something that comes easy for some. AARP founder Ethel Percy Andrus believed in volunteering.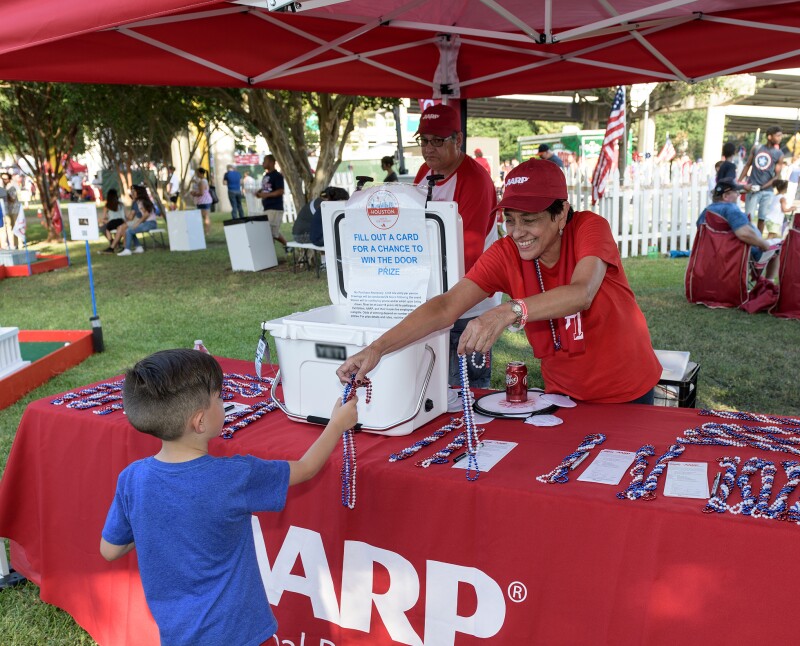 Dr. Andrus once said, "The human contribution is the essential ingredient. It is only in the giving of oneself to others that we truly live."

The quote still rings true today and continues to shape this association dedicated to helping people aged 50+ live their best lives. Today, AARP has about 55-thousand-plus volunteers who work to help others by advocating for issues that benefit all.

There are many ways to volunteer with AARP, from being in person at an event to advocating from the comfort of your living room couch. AARP allows you to choose whichever you prefer. Volunteering will help boost your work experience by allowing you to try different positions, not to mention all the new friends you make.

Volunteering also helps improve your health. Studies have shown that volunteering lowers stress levels and depression.

Jessica Lemann, Senior Associate State Director of Outreach & Advocacy, said volunteering is a great way to contribute to your community while connecting with others.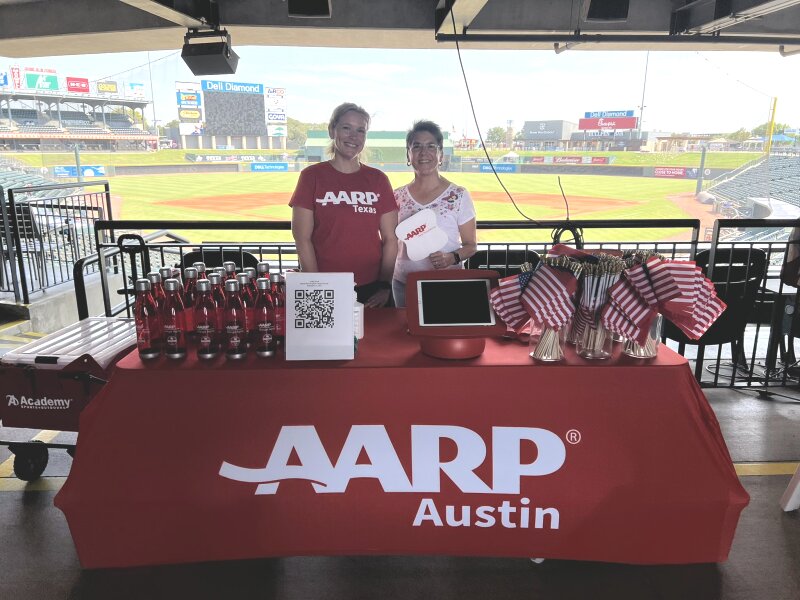 "You build relationships that go beyond the volunteer work. It also builds self-esteem by giving you a sense of purpose," said Lemann. "As an AARP volunteer in Austin, you can assist members at events, advocate for policy that improves the lives of older adults, and play a role in shaping the work we do by connecting with community partners and planning events that you believe matter to the community."

Enedelia Obregon has been a part of AARP's volunteer program in Austin for about ten years. She has experience at the state level and with chapters that focus more on local initiatives.

"Advocacy is essential. There are a lot of issues that are important to us because it's not just for us, but someday you will be old too. So, the groundwork we lay down now benefits you and will benefit everybody eventually," said Obregon.

Volunteer with AARP Austin (https://forms.office.com/r/L826zHwZDE)
John Castillo, a volunteer in the Rio Grande Valley, has been an AARP volunteer for more than ten years. His favorite event featured the real-life character in the movie "Catch me if you can."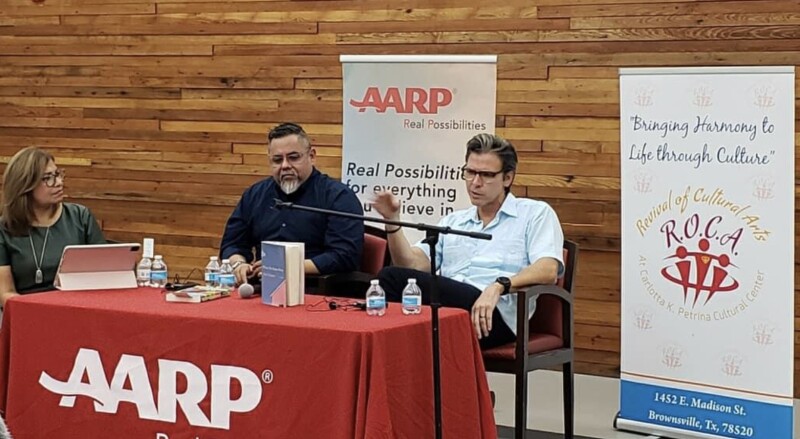 "There were about 1,000 people there. It was something!"

Castillo said he likes volunteering for AARP events because they keep him moving.

"Rather than sitting around, I like to help people by attending events at the food pantry, church, and the local Police Department. For me, it's something you feel good about when you get out there and do something worthwhile rather than just staying home."

Volunteer in the Rio Grande Valley (https://forms.office.com/r/MHCLnT0iL5)
Lydia Olyphant in Houston has been an AARP volunteer for more than five years. She said one of her fondest memories of volunteering for AARP was when she visited Houston leaders to advocate for the 50+ community.

"We went to city hall to speak with the council members, advocating for them to fix the sidewalks in Houston. Some areas didn't even have a sidewalk. Other badly cracked sidewalks made it difficult for people who are disabled or parents with baby strollers to use," said Olyphant. "I enjoyed speaking out for my community and knowing I was making a difference."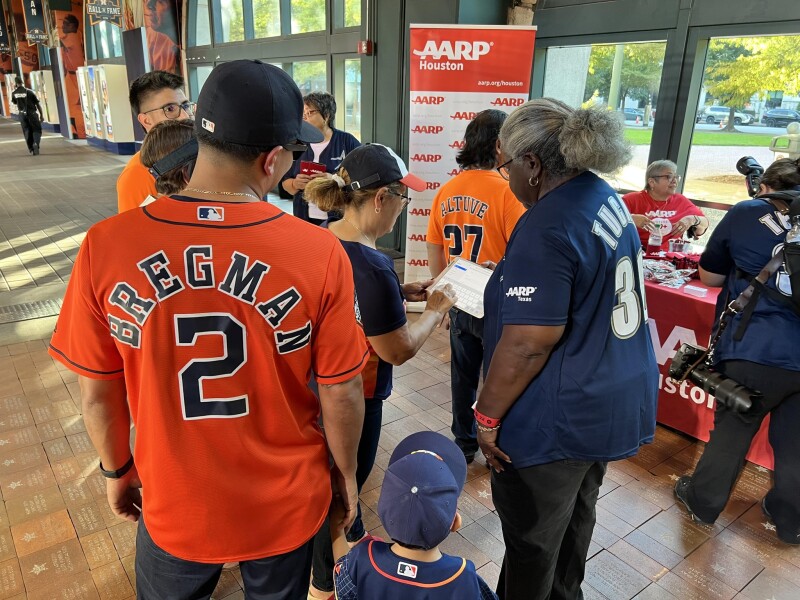 Olyphant said volunteering with AARP is also educational.

"Come and join us. You learn things. It's good to talk to other people and get their ideas on how to improve your community. You also get a better idea of our mission with AARP and create a better quality of life for yourself," said Olyphant.

Volunteer with AARP Houston (https://forms.office.com/r/RcDAM0P2bb)
Gena Webster has been an AARP Dallas volunteer for 14 years. One of her favorite experiences was with an event called "decide, create, share," which involves discussing future wishes and what you want to do if something happens to you unexpectedly.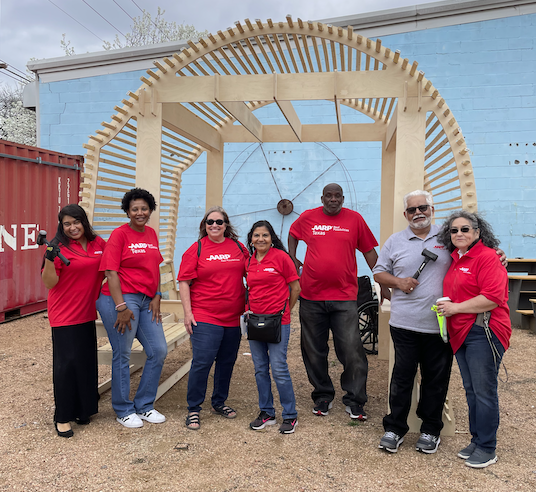 Webster spoke about how many younger people throughout the presentation were unaware that if you were over the legal age of consent, 18 in some places, in Texas, it's 17. In other words, parents cannot speak for you or handle your affairs without your permission in the case of an unexpected accident.

Webster went on to talk about how that event led to many similar ones with more and younger people who, in turn, spread that valuable knowledge to more people.

Volunteer with AARP Dallas (https://forms.office.com/r/AmuJZQCnp5)
Dora Zamora has been an AARP San Antonio volunteer for about three years. She said volunteering has brought a new sense of purpose to her life. She's even made friends.

"Being close to everyone in our group, you become a family, which makes it good that you feel like you are contributing to our community," said Zamora. "My advice for anybody that wants to volunteer is it keeps you young, keeps you going, and gives you a reason to do something other than just within yourself or your families. If you want to know what's happening, volunteering for AARP is the place. You stay informed."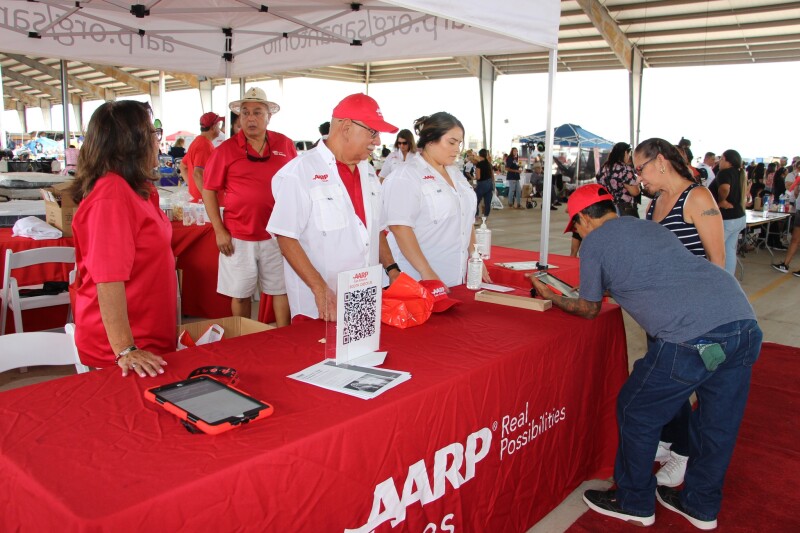 AARP has a hybrid volunteering system, meaning you can volunteer in person or from home. AARP is committed to advocacy and outreach efforts throughout Texas. Helping those in your community by volunteering is priceless when considering the potential impact your action will have on your community.

Volunteer with AARP San Antonio (https://forms.office.com/r/ZERd8V63Uy)
The best part of volunteering with AARP is that you can pick the in-person or virtual event you want to support. It's a great way to share your experience and learn a few new skills too. You volunteer when you are able to help and pass on events you because somos familia here at AARP Texas