Between lockdowns and the threat of the coronavirus, many Texans may be concerned about voting in the upcoming election if they or their loved ones live in a long-term care facility.

And in Texas, a state with 130,000 long-term care residents, there are a lot of votes at stake.

"Being in a long-term care facility does not take away a person's right to vote," said Alexa Schoeman of the Texas Office of the Long-term Care Ombudsman. "Being in a long-term care facility during the pandemic does not take away a person's right to vote."

In a Texas Bullhorn Facebook Live conversation with Texas State Director Tina Tran, Schoeman discussed how to register and cast your ballot in a long-term care facility.

Registering to Vote

Staff should help residents check their registration status by inputting their name, county, date of birth and ZIP code here -- https://teamrv-mvp.sos.texas.gov/MVP/mvp.do
-- or by calling their county voter registration officials here -- https://www.sos.state.tx.us/elections/voter/votregduties.shtml

The deadline for registering to vote for the general election is Oct. 5.

If the applicant is unable to sign their form due to a physical disability or illiteracy, a staff member can sign the application as a witness (in the presence of the applicant). There is no limit to the number of these applications for which staff can serve as a witness.

Voting By Mail

With the virus still looming, many Texans who are eligible – including Texans who are age 65 years or older or those who are disabled – may opt for the convenience and safety of voting by mail.

Each election requires mail-in voters to submit a new ballot request application, and facility staff members can help residents complete them. However, unlike signing as a witness for voter registration, a staff member can only sign as a witness on one application to vote-by-mail per election (in the voter's presence).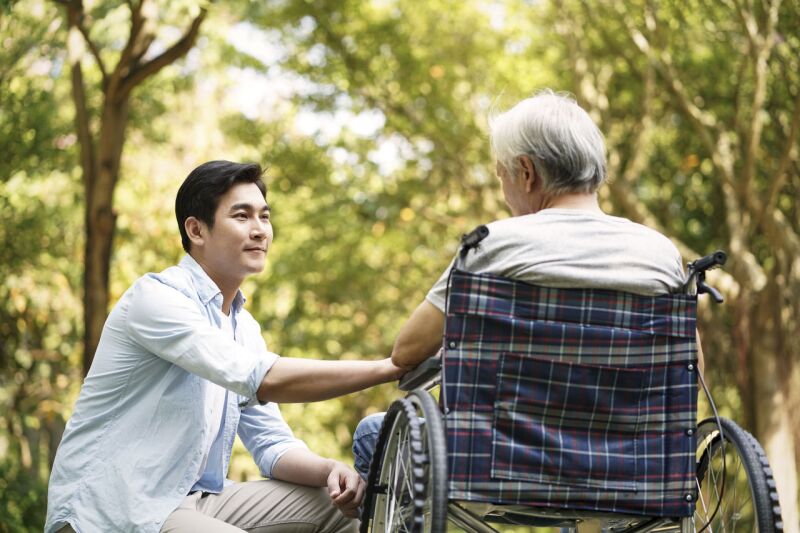 "This will be important for facilities who have multiple residents who need help with someone signing as a witness for them," Schoeman said.

Oct. 23 is the deadline for submitting vote-by-mail applications.

If the vote-by-mail application is accepted, the voter will be mailed their ballot with instructions on how to submit it. Facility staff members are allowed to assist residents, like reading the ballot to them, marking the ballot as directed, and can serve as an interpreter.

Staff can also help sign the ballot as a witness if the resident is unable to do so. There is no limit to how many mail-in ballots on which a person can serve as a witness.

Ballots must be received on Nov. 3, or on Nov. 4 if it was postmarked by 7 p.m. on Nov. 3. Only the voter themselves can hand-deliver the ballot on Election Day.

Voting in Person

In-person voting is still available, Schoeman said, and long-term care facility residents are allowed to leave their facility to vote, no matter the lockdown restrictions. They should anticipate being placed under quarantine upon their return.

Facilities may coordinate curbside voting, such as where a van transports residents to the polls and election workers deliver ballots to the vehicle and collect them once complete. Safety precautions, like only transporting COVID-free residents, using PPE, and thoroughly disinfecting the vehicle must be followed.

Entering a long-term care facility is a big transition, Schoeman said, and with many other personal considerations -- like medical treatments or managing personal belongings -- voting rights may fall through the cracks.

Ombudsmen play a critical role in preventing problems. They provide confidential and free services to help educate residents and families on residents' rights and investigate complaints or concerns. To find a long term care ombudsman near you, enter your ZIP code, city or county here, or call 1-800-252-2412.

Like and follow the Texas Long Term Care Ombudsman Program Facebook page here to keep up to date with resources, an upcoming state voting guide and weekly live Q&A's.