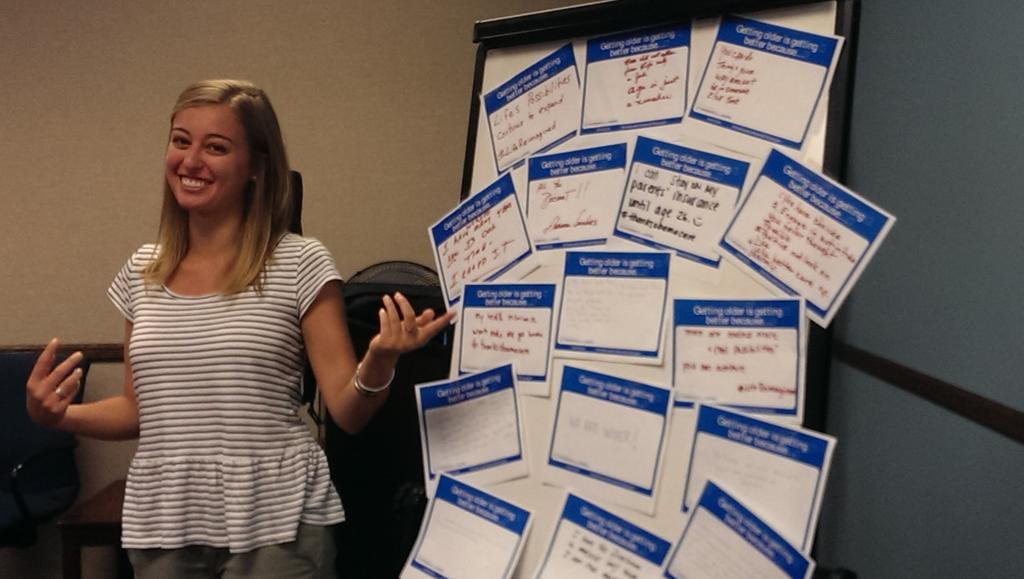 The AARP New Jersey State Office, located in Princeton, NJ, has openings for Summer, Fall, and Spring opportunities!

At the AARP NJSO, interns play a vital role in the development of advocacy and outreach campaigns. They learn firsthand how one of the largest non-profit organizations, dedicated to enriching the lives of older Americans, works, develops, and conveys its social impact message to 40+ million members.

These internships are available for pay or for school credit.

Advocacy and Grassroots Intern:

AARP Advocacy and Grassroots Interns are provided legislative education in both state and federal political spheres and gain first-hand knowledge of the New Jersey state legislature. Our advocacy work for the over-50 population gives interns exposure to real-world applications.

Community Outreach Intern:

This internship involves outreach and education to New Jersey's over-50 population. This includes, but is not limited to, volunteer management, program development and design, the coordination of events and volunteers, public/media relations, and organizational communication.

Social Media/Communications Intern:

This internship involves communication initiatives directed toward AARP's membership base, volunteers, and legislators. This includes, but is not limited to, public relations, media relations, message design, organizational communication, health communication, and mass media.

Requirements for all Internships: Must be currently enrolled in an undergraduate or graduate degree program. Must be able to work a minimum of 14 hours per week. Must have excellent communication, organizational, writing, and computer skills, ability to work independently as well as collaboratively, and exercise initiative.

Availability for more than one semester a plus.

How to Apply:

You application should be in Word Document form and should contain (all in one document):

Cover Letter, including availability and why you should intern here
Resume
Writing Sample (optional - but recommended!)
Your hours/week commitment and which semester(s) you are applying for (Summer, Fall, Spring, flexible). Our offices are open 9 to 5, so you would need to be within that time frame.
Indicate whether you would be doing this internship for school credit or for pay.

Send the document to AARPNJ@AARP.ORG with subject line "____________ INTERNSHIP - [Your First And Last Name]"
We apologize, we are not able to respond back to every applicant – please rest assured that your application was received and reviewed, and you will be contacted for an interview if necessary.