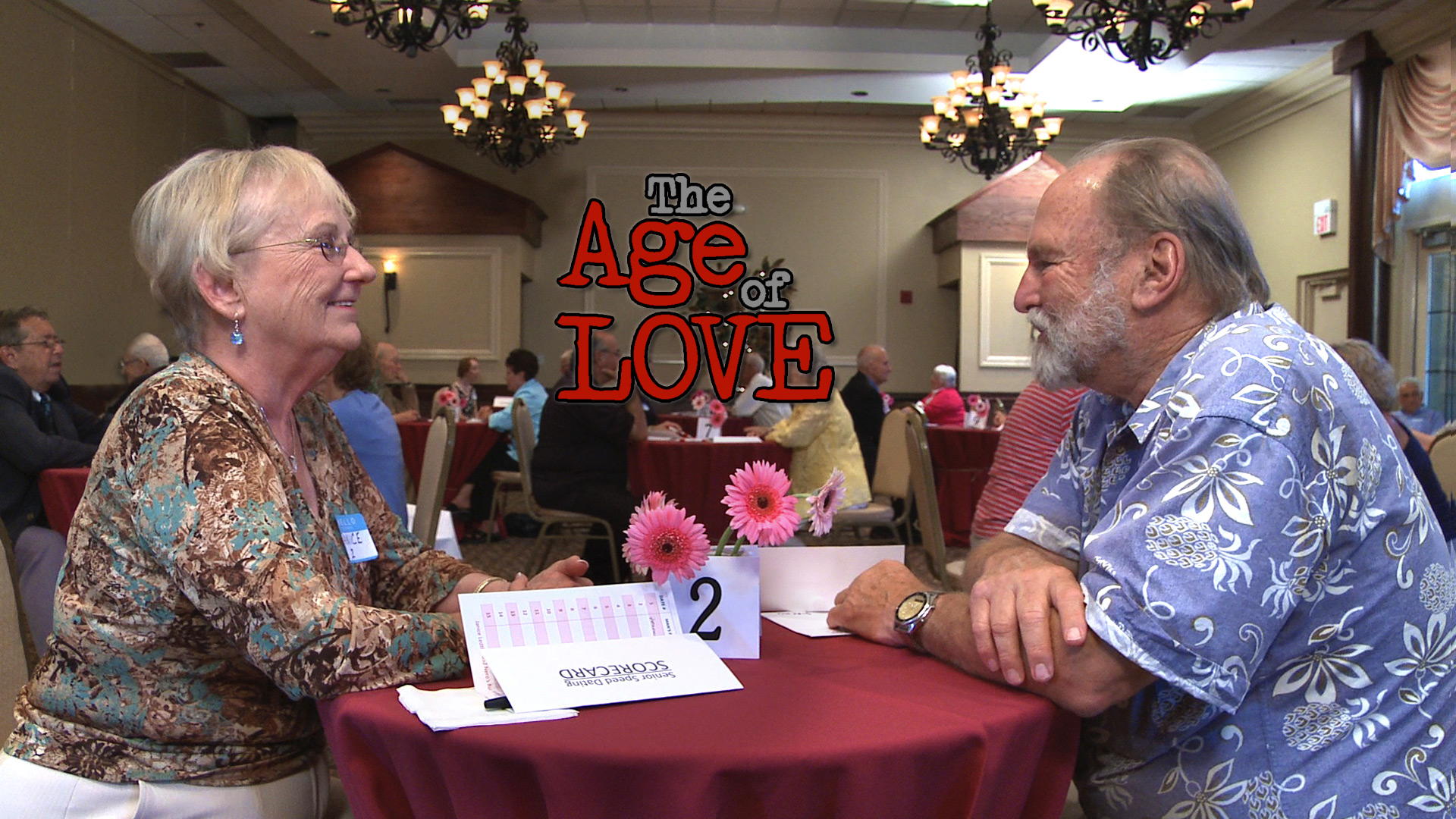 Just in time for Valentine's Day! With the hashtag #NeverTooLateToDate, The Age of Love - a comic and poignant documentary about our lifelong search for love - launches across the country this February, with dozens of upcoming events and screenings being planned from Seattle to New York, including right here in Connecticut.

The Age of Love offers a fresh perspective on older hearts as it follows the adventures of 30 seniors who sign up for a unique speed-dating event for 70- to 90-year-olds. Fearlessly candid about themselves and what they're seeking, these WWII babies soon discover how the search for love changes—or doesn't change—from first love to the far reaches of life. Watch the film's trailer here.

The film shatters stereotypes in a world where four generations now live side-by-side. Giving voice to a largely invisible yet booming older demographic, the film entertainingly explores the undimmed needs and desires that live on beneath wrinkled skin and thinning hair. As one 74-year-old speed dater puts it, "No one, not even my children, ask me what's in my heart anymore."

Winner of the Paley Center Doc Pitch Competition and awarded a Fledgling Fund grant—for its "potential to change hearts and minds" in American culture—The Age of Love began its festival run at Newport Beach and at the AARP National Expo in Boston, and will screen in venues from New York to Seattle in 2015.

With the goal of creating a national dialogue about the emotional lives of our oldest generation, the Valentine's Day screening launch will also kick off a nationwide series of senior speed dating events.

AARP is proud to be working with the film's director, Steven Loring, to help bring the film to audiences in Connecticut and nationwide. Last year, AARP Connecticut hosted a free screening of the movie in Bridgeport, CT which featured a discussion with Loring and AARP's Sex and Relationships ambassador, Dr. Pepper Schwartz. In 2015, a free screening is planned at the Enfield Senior Center in Enfield, CT on March 5 at 6:00 p.m. Others will be added in the next several weeks. To see the full list of upcoming screenings, click here.

Don't see a screening near you? Sign up to host one! Just go to http://theageoflovemovie.com/host-a-screening/ and fill out the info form.

Here's to finding love in 2015!