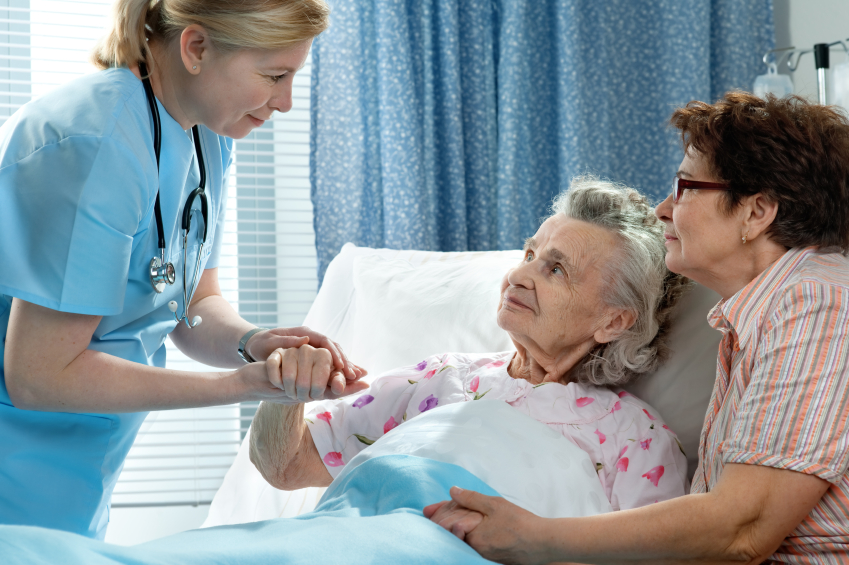 Nevadans are now hearing a new question when being admitted for a hospital stay: "Do you have a family caregiver?"

That's because a new law known as the CARE Act was passed by the Nevada Legislature during its 2015 session. The law was designed to help caregivers stay informed when a family member or friend is in the hospital, and be better prepared to take care of their loved one at home following the hospital stay. The result should be fewer hospital re-admissions and greater opportunity for older parents, spouses and other loved ones to continue living independently at home.

The CARE Act requires hospitals to do three things:

Provide you the opportunity to designate a family caregiver
Inform your caregiver when you are to be discharged to another facility or back home; and
Provide the caregiver an explanation and demonstration of any medical tasks which will need to be performed at home, such as wound care or medication management.
Whether you currently serve as a caregiver for a family member or friend, or just want to be better prepared in the event of your own hospital stay, you should be aware of your rights under the CARE Act. Have a family discussion about who you would designate as your caregiver, and carry that person's name and contact information with you. Keep in mind that your caregiver will not necessarily be the same person as your legal next of kin, especially if your family members don't live in your community.

For convenience, AARP Nevada offers a free CARE Act card you can keep in your wallet, where you can list the name of your caregiver. That way you'll have this important information available when you need it most. Download and print your card here:

English: NV-Downloadable-wallet card
Spanish: Spanish NV-wallet card


AARP Nevada and the Las Vegas-Clark County Library District will present free informational sessions on the CARE Act at the following locations and times. Be sure to check back for additional dates:

Friday, March 11 - 11:00 AM: Rainbow Library, 3150 N. Buffalo Drive, Las Vegas
Saturday, April 9 - 11:00 AM: West Charleston Library, 6301 W. Charleston Blvd., Las Vegas
Wednesday, May 18 - 6:00 PM: Whitney Library, 5175 E. Tropicana Avenue, Las Vegas
AARP Nevada, the Nevada Hospital Association and more than 50 organizations across the state fought for the CARE Act because supporting family caregivers is a priority for all of us. Hundreds of thousands of Nevadans care for family members and friends, often without recognition or assistance. You can share your own caregiving story and connect with others by visiting aarp.org/iheartcaregivers, and find resources and tools at aarp.org/caregiving.