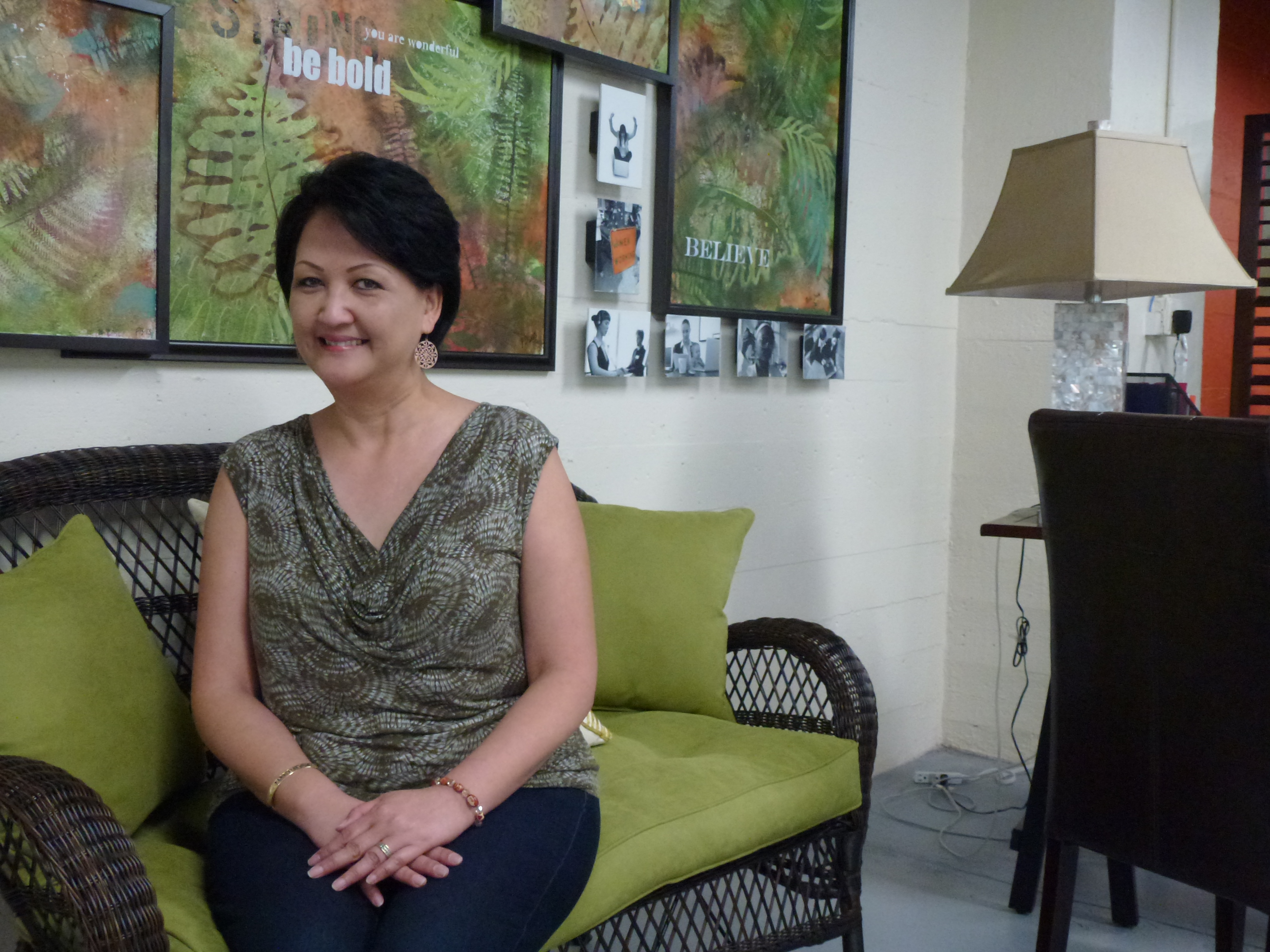 By Marian Okada

The sign in the Dress for Success (DFS) boutique at the YWCA of Oahu on Richards Street says it all: "It's not about where you've been. It's about where you're going."

The message applies equally to Shirley Grossi and Bettelynn Smith – two women who've had a powerful and rewarding experience helping other women less fortunate. Both started out as DFS volunteers after retiring from the business world. Now they're making a mark and rediscovering their passion to serve the community.

"Working here has opened my eyes and heart," says Bettelynn (pictured).

Dress for Success is a national program that helps unemployed women and those in transition get back into the workforce by providing an interview suit and a follow-up wardrobe once a job is secured.

Not long after she volunteered Shirley was hired as a program assistant and put in charge of running the program. The position involves working with volunteers to sort through the large volume of donated clothing for wear-to-work choices, steaming out wrinkles, hanging clothing on racks and displaying shoes by size and handbags and other accessories.

Bettelynn followed a similar path to rediscovery. She volunteered with DFS to test the waters and see what she really wanted to do. She was soon hired as a program coordinator for Going Places Network, a program designed to provide unemployed women with tools to successfully search and interview for jobs. GPN helps women secure employment with resume preparation, mock interviews, networking techniques and mentoring by volunteers for confidence building.

Shirley and Bettelynn are like thousands of Hawaii residents age 50+ who are searching for their next adventure in life. To help inspire and illuminate the process, AARP has launched an initiative called Life Reimagined, which helps older adults unlock their dreams and navigate new life stages through inspiration, information and guidance.

In April and May of 2014, AARP Hawaii will host a series of workshops on Oahu, Hawaii, Maui and Kauai for older adults looking their "what's next." The workshops will offer help understanding where you are in life and deciding what your next step could be. The events are free and open to the public, but registration is requested: http://aarp.cvent.com/whatsnexthi.

Life Reimagined offers a flexible, step by step approach to help you discover new possibilities, guide and prepare you for personal growth and change. More information is available at www.aarp.org/lifereimagined.

Interested in volunteering at the YWCA of Oahu, where 90 percent of the volunteers are retirees? Contact Director of Economic Advancement Programs Kehaulani Coleman at kcoleman@ywcaoahu.org.