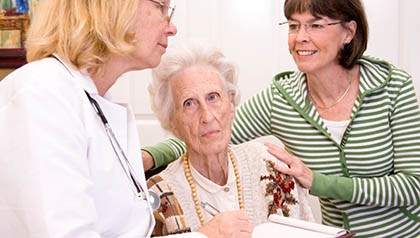 A new rule in Utah requires hospitals to work closely with family caregivers. The Patient Designated Caregiver Rule, proposed by AARP Utah and issued by the state Department of Health, allows each patient to designate a caregiver, whom the hospital must notify when the patient is released. In addition, hospitals will give caregivers instructions about follow-up care, such as managing medications.

The policy is designed to support about 336,000 family caregivers in Utah, whose unpaid services help keep their loved ones out of nursing homes.

AARP Utah is giving presentations about the rule to ensure caregivers and patients understand their rights, and is working with hospitals to help inform them about the change.

For a wallet card explaining the rule's provisions, go to action.aarp.org/UTWalletCard or email your postal address to lpolacheck@aarp.org to request one by mail.