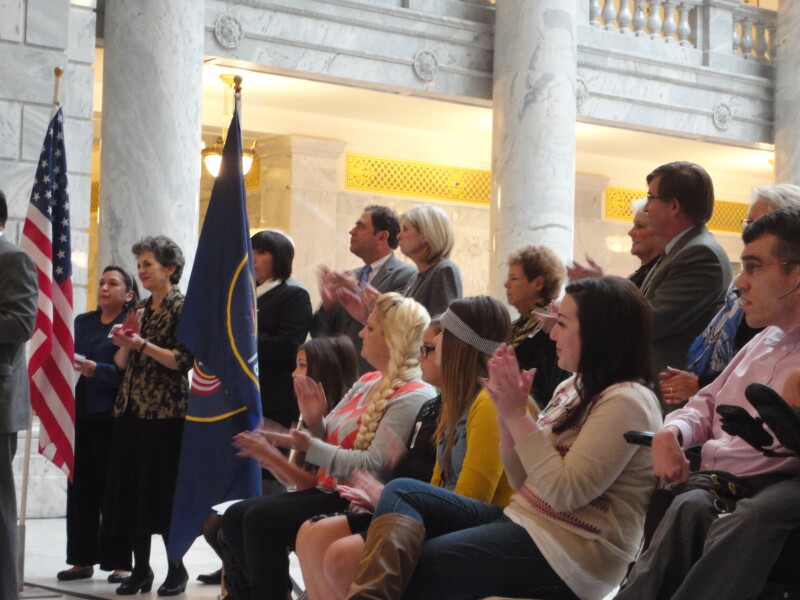 The 2014 legislative session ended on March 13, and while there is still plenty of work to be done – especially in the area of Medicaid expansion – AARP had a successful session advocating for older Utahns. Here is a rundown of what took place:

The legislature passed the Long-Term Care Partnership, SB14, which creates a benefit for Utahns who purchase a qualifying long-term care insurance plan by protecting their assets (up to the value of that plan) from being recovered by the state if they ever needed to use Medicaid for long-term supports and services.
The legislature passed "Aging and Adult Services Amendments," HB 267, which clarifies how Adult Protective Services will investigate cases of abuse, neglect or exploitation of vulnerable adults and gives them the tools they need to complete investigations and refer them to local prosecutors.

The legislature passed the Joint Resolution on Caregiving, HJR 14, which recognizes the work of caregivers across Utah and calls for our state to further support caregivers in their work.

The legislature passed HB 127, "Consumer Lending Amendments," which begins to level the playing field for Utahns who borrow from "payday lenders" by banning certain unfair pratices, gathering new information about loans in the state and allowing some small opportunities for consumers to avoid a debt spiral with these products.

The legislature voted against HB 142, "Securities Act Amendments," which would have removed regulation currently in place that protects consumers from high risk and possibly fraudulent investments.

The legislature stopped HB 244, "Voting and Voter Registration Amendments," which would have created a barrier for hundreds of thousands of Utahns from participating in state and municipal elections.

The legislature passed SB 36, "Voter Information Amendments," which makes voters' birthdates a private record. This will help keep older Utahns from being targeted by marketers and possibly fraudulent activities.

The legislature appropriated an additional $150,000 for the Meals on Wheels program this year.

Finally, the legislature committed to continue to study issues related to caregiving and financial security in retirement over the next year.


AARP Utah was involved in each of these issues and thanks our legislature for their good work. We hope to continue working with them and the Governor in the coming months to implement these laws and continuing to find a solution for those Utahns who are currently being left without health coverage. Although the legislation session is over, we hope to keep you informed and engaged as we these important issues go forward, so please plan to stay involved. Thank you for your continued support!