By Phil Zarlengo, AARP Volunteer Transitions alumni coordinator and former AARP Board chair*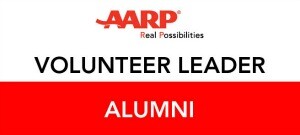 There are over 22 million veterans in the U.S., and AARP has the privilege of recognizing nearly 8 million of them as members. In fact, these numbers signal that AARP is the largest membership association for veterans in the country! It is a pleasure to let you know that significant efforts are underway to help AARP serve this important segment of its membership.

AARP recently introduced the Veterans, Military and their Families (VMF) initiative, which has a strong online component and a growing number of state and community-based activities. Research has shown that an authentic voice, imagery and messaging must be cornerstones of AARP's effort. As a result, real veterans have been, and will continue to be, consulted in the design of AARP's online and on-the-ground presence. I encourage you to visit aarp.org/veterans which offers practical VMF-focused tips for financial planning, caregiving, work and jobs, and information from trusted external resources.

Meanwhile, 35 states are working with state and local veterans agencies to help VMF access benefits and services that all too often go unclaimed. In Michigan for example, the state office is creating Veterans Community Action Teams, where volunteers are leading efforts to build links to resources and collaborations that will help VMF.

You can get involved right now by clicking here to thank a veteran. Many of AARP's volunteer alumni are veterans or have a deep appreciation for the sacrifices made by veterans and their families. I encourage you to learn more through AARP's online tools, your state office, or through the Volunteer Portal (click on the Libraries tab and enter VMF in the search box.)

*Phil also served previously as the AARP Rhode Island State President and continues today as a member of AARP RI's Executive Council and State Legislative Committee.