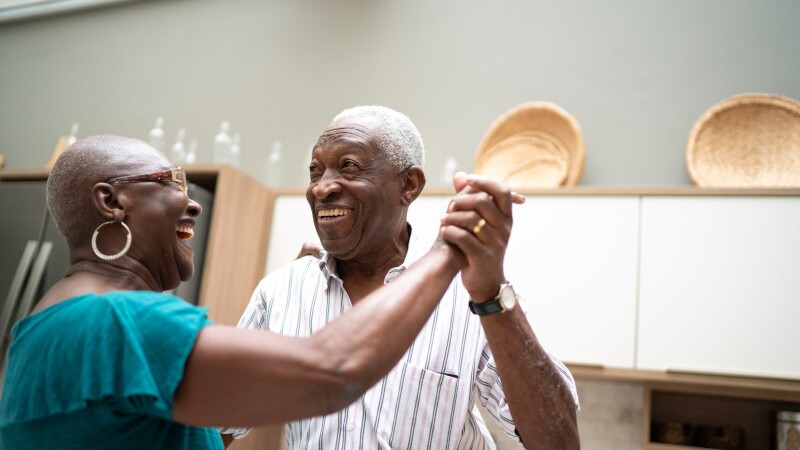 Español | AARP in The Virgin Islands, First Lady Yolanda Bryan, Stanley and the Ten Sleepless Knights, the Virgin Islands Department of Tourism, the VI Lottery Office, and the VI Council on the Arts-DPNR, have joined forces to celebrate Older Americans Month with an "Ole' Time Serenade."

On Saturday, May 14 in St. Croix, Saturday, May 21, in St. Thomas, and Sunday, May 22, in St. John, Stanley and the Ten Sleepless Knights will visit the senior homes throughout the territory to bring music and entertainment to the residents. The organizations and agencies worked together to make the events possible.

AARP in the Virgin Islands traditionally celebrates Older Americans Month every year in the Virgin Islands. We recognize and honor seniors and their contributions during this time.

This year's Older Americans Month celebrations theme – "Age My Way," is a reminder that our older adults remain in and continue to be involved in our communities and the Virgin Islands and the importance of connecting and engaging with them to continue building strong communities.

The coronavirus has significantly affected them these past years. Many remained isolated, forced to visit virtually with family. We lost many during the pandemic, and they will remain in our memories forever. Those that remain, we must celebrate.

We salute all older adults in the Virgin Islands and throughout the nation and wish them a Happy Older Americans Month!

To learn more about events hosted by AARP in The Virgin Islands celebrating Older Americans Month, visit https://aarp.cventevents.com/OleTimeSerenadeOAMSTX51422 or aarp.org/vi, Facebook.com/aarpvi or Facebook.com/aarpviespanol for the Spanish Facebook page.
About AARP Virgin Islands