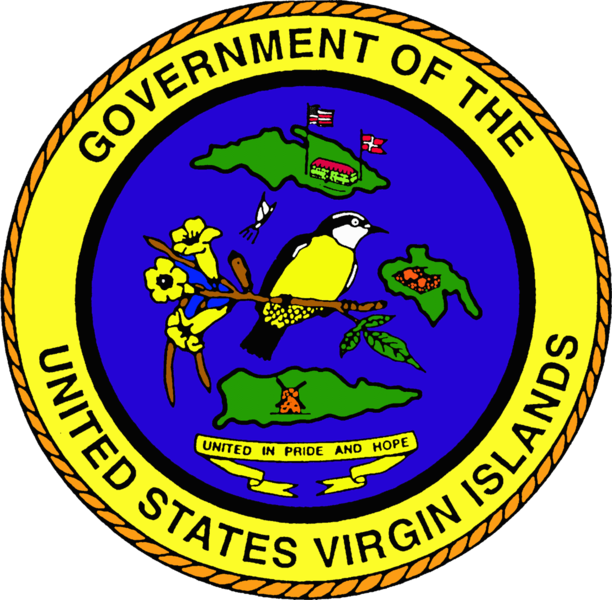 Spanish With only three months of data for the Virgin Islands government employees on their books, United Health Care (UHC) officials had some surprising news for members of the Government Employees Service Commission (GESC) at their March monthly meeting held on St. Croix.
UHC became the supplemental insurance carrier in October 2013 when the Virgin Islands Government made the decision to separate the age 65+ members from the pre-65 group being serviced by CIGNA. UHC has also been doing business in the territory as the Medicare Part D provider since the program began almost a decade ago. Today, UHC is the sole provider for the prescription program.
As the sole provider for the prescription plan, UHC is in the optimum position to gather prescription usage data from all persons 65+ who are participating in the federally managed drug plan. This means that UHC is able to accurately evaluate how seniors are utilizing medications and which diseases are the greatest public health threats.
From October 1, 2013 through December 31, 2013 otherwise known as the fourth (4 th) quarter of 2013, UHC noted that 71.5 percent of all persons participating in the plan filled at least one prescription during the three (3) month period. However, on average most members filled at least two prescriptions each month. Of these prescriptions 84.3 percent were filled by generic drugs. This is a positive indicator for the VI senior population, especially since the national average for drugs filled being generic is 79.6 percent. The VI takes almost 5 percent more advantage of cost savings available through the purchase of generics.
Even though mail ordering medications would be significantly cheaper, only 13.1 percent of Virgin Islanders take advantage of this type of savings as compared to the national average of 27.3 percent who purchase their drugs by mail. One contributing factor may be the new CMS (Centers for Medicare and Medicaid Services) guidelines for the sale of drugs by mail. As new participants to this plan, CMS requires pharmacists to: 1) verify the prescription via the prescribing doctor and 2) talk directly with the patient to assess whether there are any changes to the prescription request since the doctor wrote the prescription. This two-part process takes a tremendous amount of time to accomplish and must be done before the prescription can even be filled, let alone mailed to the patient. Many Virgin Islands seniors attending the meeting voiced frustration with the excessively long time required to fill the first prescription and indicated they have since opted to have their prescriptions filled locally, despite the cost savings that could be incurred by mail order.
Perhaps the most striking news shared with GESC Board members related to the top 50 most used drugs by Virgin Islands on the UHC plan. Of the top 50 medications, all of the first five drugs are anti-diabetics. Drugs ranked 6 and 7 are anti-neoplastic (or cancer medications) followed by medications for high cholesterol and high blood pressure.
"Even though these numbers represent only the first three months of data collection, the findings are significant," stated Dave Meyers, an actuary with UHC who reviews Medicare trends and costs, "These rates have never been seen by UHC before. This is the highest rate of diabetes we've seen."
When asked why this is so surprising or significant, the UHC representatives indicated that numbers such as these are clear indicators of both the general health of the population and also what programs UHC should pursue to help get Virgin Islanders back on track to good health.
Previously, data on prescription usage went through a variety sources so a real picture of the prevalence of diabetes could not be accurately portrayed. Armed with this data, a strong partnership will be forged with the patient, the GESC and UHC to help all diabetic persons age 65+ to manage their disease and prevent serious complications.
Information was also released concerning government retirees (65+) who were not participating in Medicare Part B when the switch to UHC occurred October 1, 2013. The VI government agreed to provide a grace period for all persons in this category to obtain Medicare Part B coverage. During this period the VI Government agreed to pay the Medicare Part B premiums and penalties on behalf of those who had failed to enroll in this program on their own. As of March 31, 2014 individuals who did not take advantage of the grace period to enroll in Medicare Part B will only have Medicare Part A insurance to cover hospitalization. The sole remedy for this situation is to visit the Social Security Office and enroll in Medicare Part B. Enrolling may enable these individuals to get back into the UHC program sponsored by the VI government.
Finally, it was announced that effective April 1, 2014 some diabetes monitoring equipment will no longer be available. This is because the manufacturer will be discontinuing some models. There was some discussion about conflicting instructions from the local pharmacists. Some local pharmacies know about this situation and may already be advising patients of the need for new diabetic testing equipment as well as the need for doctors to prescribe new types of supplies. However, in some cases pharmacists simply told patients that the drug store was no longer able to fulfill their diabetic supply requests and that they should visit another pharmacy. These statements caused confusion for patients who didn't understand the pharmacist sent them elsewhere in the hopes that another pharmacy might still have the old supplies in stock. The bottom line is that the manufacturer is phasing out the old equipment and everyone using that model will need to upgrade to the newer device effective April 1. UHC announced they will be sending out information by mail with all the details around the issue. Look for this information in your mail and read it carefully.
Rena Sauraw, the new local coordinator for UHC was introduced to the group. She can be contacted by calling 340-714-5010. This phone number applies to residents of both St. Croix and St. Thomas/St. John and will be answered Monday through Friday, 8:00 a.m. to 5:00 p.m. Individuals with questions about any of the information related to UHC are encouraged to telephone Ms. Sauraw.
About AARP Virgin Islands