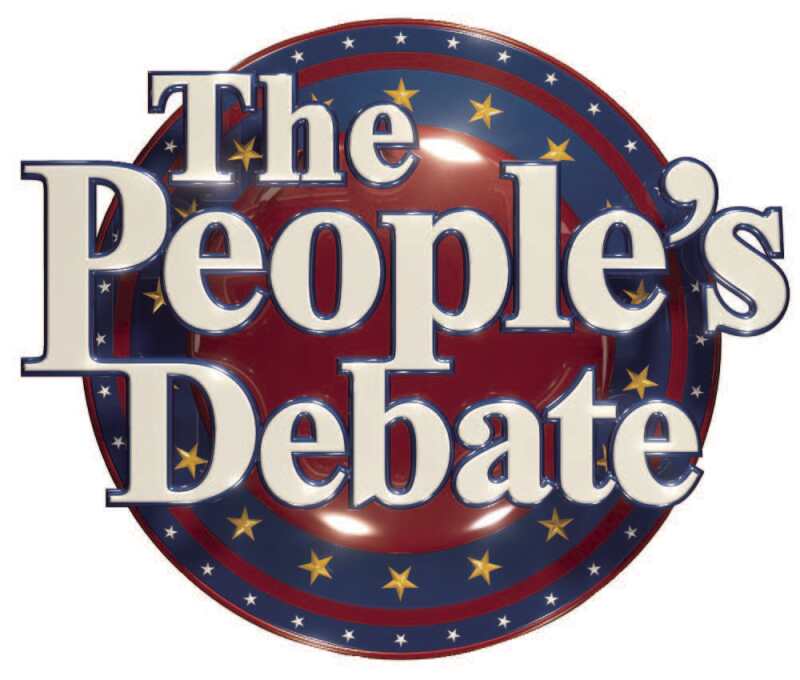 RICHMOND _ AARP Virginia and the League of Women Voters of Virginia say they are surprised and disappointed about news reports that Attorney General Ken Cuccinelli, the Republican nominee for Governor, will not participate in the People's Debate sponsored by the two groups.

Democrat Terry McAuliffe had accepted the invitation to participate in the People's Debate, which was tentatively scheduled for October 14 in Richmond. The deadline to accept the debate invitation was July 1. While Republican candidate Ken Cuccinelli had yet to respond to the invitation, he had not informed them that he would not participate and the groups were hopeful that he would agree to take part in the only gubernatorial debate that will be broadcast statewide.

"On behalf of our more than 1 million members in the Commonwealth of Virginia, we are both surprised the disappointed that the People's Debate will not take place," said AARP Virginia State Director Bill Kallio. "AARP Virginia is proud to sponsor the People's Debate because AARP informs voters about the candidates' positions on issues so they can choose candidates that best represent their views and values."

AARP Virginia and the League of Women Voters of Virginia have traditionally sponsored the People's Debate for gubernatorial and U.S. Senate races. It is the only debate representing the issues of concern to ordinary citizens that is broadcast statewide. Other debates are sponsored by groups representing the business and legal community, while the People's Debate tackles issues that are important to the average voter.

"It's a shame that the majority of Virginians won't have a chance to see the two candidates for Governor debate the issues that matter most to them," Kallio said. "We are hopeful that the two campaigns can come to an agreement so that the People's Debate can be held, giving all Virginians a chance to see the candidates answer questions."

League of Women Voters of Virginia 1 st Vice President Sue Lewis said, "The LWV-VA was looking forward to collaborating again with AARP on another important debate which will serve to keep all Virginia citizens aware of the issues facing our Commonwealth. We continue to keep an informed electorate as our primary focus."

Media partners for the People's Debate are WTVR-TV (CBS) and WCVE-TV (Virginia Public Television). The media partners distribute the debate to broadcasters statewide in order to make the forum available to voters across Virginia. Governor Bob McDonnell and Senator Creigh Deeds participated in the People's Debate during the 2009 Governor's race. The most recent People's Debate, between Senator Tim Kaine and George Allen, was broadcast live in every television market in Virginia and carried by C-SPAN, as well as streamed on the CNN and Washington Post websites and the websites of numerous Virginia-based news organizations.

Both the League of Women Voters of Virginia and AARP Virginia are on Facebook. Follow us on Twitter @aarpva and @LWVVA.

About LWV

The League of Women Voters of Virginia, a nonpartisan political organization, encourages informed and active participation in government, works to increase understanding of major public policy issues and influences public policy through education and advocacy. Formed 93 years ago from the movement that secured the right to vote for women, LWV has continued working to maintain this right. Today we concentrate on voters rights, making sure every vote is counted and registering voters, high school and college students. The centerpiece of the League's efforts remains to expand participation and give a voice to all Americans. . . We do these at all three levels of government, engaging in both broad educational efforts as well as advocacy. Our issues are grounded in our respected history of making democracy work for all citizens. LWV operates at national, state and local levels through more than 800 state and local Leagues, in all 50 states as well in DC, Puerto Rico, the Virgin Islands and Hong Kong. LWV does not endorse candidates for public office or make contributions to either political campaigns or candidates.



About AARP

AARP is a nonprofit, nonpartisan organization, with a membership of more than 37 million, that helps people turn their goals and dreams into real possibilities, strengthens communities and fights for the issues that matter most to families such as healthcare, employment and income security, retirement planning, affordable utilities and protection from financial abuse. We advocate for individuals in the marketplace by selecting products and services of high quality and value to carry the AARP name as well as help our members obtain discounts on a wide range of products, travel, and services. A trusted source for lifestyle tips, news and educational information, AARP produces AARP The Magazine, the world's largest circulation magazine; AARP Bulletin; aarp.org; AARP TV & Radio; AARP Books; and AARP en Español, a Spanish-language website addressing the interests and needs of Hispanics. AARP does not endorse candidates for public office or make contributions to political campaigns or candidates. The AARP Foundation is an affiliated charity that provides security, protection, and empowerment to older persons in need with support from thousands of volunteers, donors, and sponsors. AARP has staffed offices in all 50 states, the District of Columbia, Puerto Rico, and the U.S. Virgin Islands. Learn more at aarp.org.