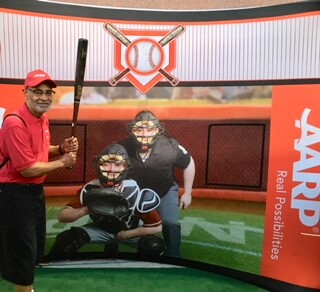 AARP celebrated their 60 years anniversary at the Lynchburg ballpark on Thursday, July 12th. The Hillcats played the Potomac. AARP staff and volunteers were out there in full force to engage with the game attendees on the importance of voting in this Novembers elections and provided information on brain health.

Not everyone is aware of brain health or the need for concern over it. Jerry Padgett, a Lynchburg native who works in the mental health field, knows about the importance and talked about having a relative with Alzheimer's. Jerry stressed how important brain health is. He is passionate about having more information on how medication can assist individuals with Alzheimer's. He said, "many in the older generation have a fear of taking medication" and that they don't know the pros of how these medications can help them.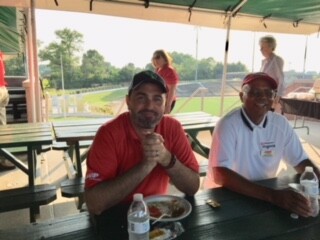 Talking about brain health to others, especially loved ones can be intimidating. As the AARP team displayed their information on Brain Health, a nearby worker said his grandfather, who is deceased, had Alzheimer's. "I know about the slow progression of Alzheimer's," he said. He shared how his grandfather would disappear sometimes and how his parents would have to call the police to find him.

AARP Lynchburg and Roanoke volunteers and AARP Virginia office staff were there in full force to help celebrate. They were served hamburgers and hotdogs and plenty of other condiments. Although the Hillcats lost, they were still in good spirits spreading the AARP word and handing out resources.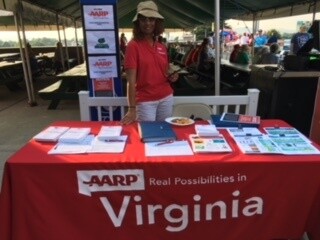 Having embarked on this 60th year, the AARP team hopes to remind everyone to remember the victims of Dementia and Alzheimer's as well as why it is so important to educate, share and inspire.