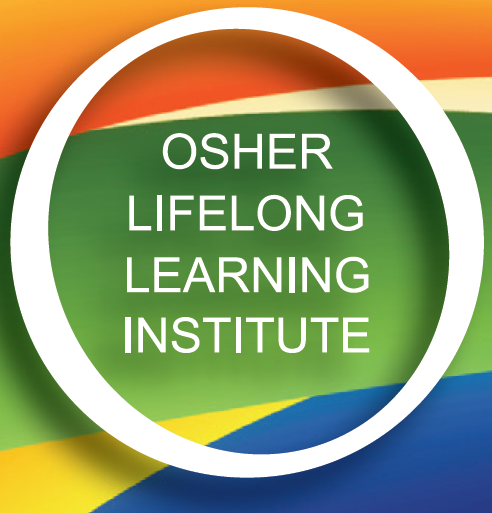 Join AARP Virginia for a complimentary class presented by the Osher Lifelong Learning Institute at George Mason University (OLLI Mason). OLLI Mason provides intellectual and cultural experiences in a welcoming atmosphere to Northern Virginia residents in their retirement years.

AARP Virginia is pleased to collaborate with them to provide a sampling of their lectures virtually! Sign up for one, two, or all of these complimentary classes. You can also watch recordings of some previous lectures.

Ira Without George: The Rest of Ira Gershwin's Heritage of Songs
Wednesday, Jan. 24 | 2:15 - 3:40 p.m.
One session – click here to register

Ira Gershwin is known as the lyricist who turned brother George's catchy tunes into the songs that are standard entries in the "Great American Songbook," but less appreciated is the work he did with other composers. We will discuss the context of those other songs—the shows or films for which they were written—and Ira's own comments on them. But mainly we will listen to some two dozen songs he wrote with Jerome Kern, Harold Arlen, Kurt Weill, Aaron Copeland, Burton Lane, Veron Duke, Vincent Youmans, and Harry Warren as performed by, among others, Ella Fitzgerald, Frank Sinatra, Barbra Streisand, Judy Garland, Bing Crosby, Fred Astaire, Julie Andrews, Lena Horne, Audra MacDonald, Dinah Shore, Mel Tormé, and Ira himself.

Dan Moskowitz is a magazine writer with an avocational interest in American popular music and particularly Broadway musicals. He has led many courses on aspects of that subject at the OLLIs at George Mason and American University. His most recent GMU sessions were on the music of World War II.

Lunar New Year at the National Museum of Asian Art
Tuesday, Feb. 6 | 11:50 a.m. - 1:15 p.m.
One session – click here to register

The Lunar New Year is celebrated in many Asian countries. The Year of the Dragon will begin on February 10, 2024. This course will look at the traditions and customs associated with the Lunar New Year holiday through the paintings, sculptures, and ceramics in the collection of the Smithsonian's National Museum of Asia Art. Since this is the Year of the Dragon, we will pay particular attention to the depiction of this powerful symbol in East Asian art.

Charles Silver is a retired foreign service officer who served widely in East and Southeast Asia. He is currently a docent at the Smithsonian's National Museum of Asian Art.

Four Heroes of the Civil Rights Movement
Thursdays, Jan. 25—Feb. 15 | 9:40 - 11:05 a.m.
Four sessions – click on each date to register for each session. You must register for each session separately: Jan. 25, Feb. 1, Feb. 8, and Feb. 15

The Civil Rights Movement is one of the most important events in American twentieth century history. Brave Americans faced violence, beatings, bombings, and even killings, as they worked to overturn the Jim Crow laws that had so long denied Blacks their Constitutional rights. This class will look at four leaders in this movement. Week one will examine the life and work of Martin Luther King, Jr. Given the amount of violence Blacks had suffered, it was amazing and fortunate that the Civil Rights Movement, under his leadership, chose non-violence. Week two, we will study John Lewis, the great grandson of slaves who survived beatings and went on to a career in Congress. Week three, the subject will be Rosa Parks, the lady who launched the Montgomery Bus Boycott. Week four, the session will focus on Mary McLeod Bethune, the amazing woman who started a school for young Black girls with $1.50 and ended up founding a university.

Elva Card taught World History and Psychology in Fairfax County Public Schools for 31 years. She has a BA in History from George Washington University, and MAs in English and History from George Mason University.