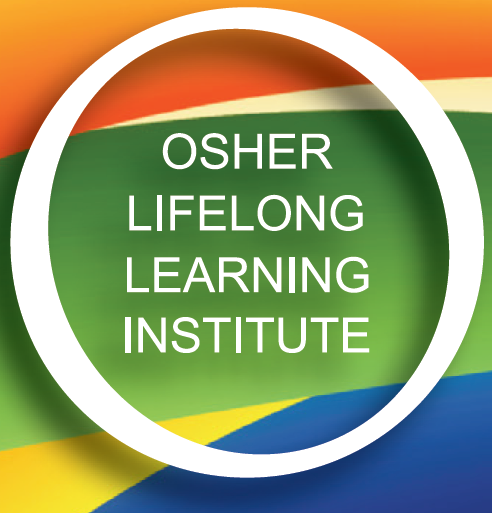 Join AARP Virginia for a complimentary class offered by the Osher Lifelong Learning Institute at George Mason University (OLLI Mason). OLLI Mason provides intellectual and cultural experiences in a welcoming atmosphere to Northern Virginia residents in their retirement years. AARP Virginia is excited to collaborate with them to provide a sampling of their semester classes!

Sign up for one, two, or all complimentary classes by clicking on the class below.

How Did the Holocaust Happen? How Does Genocide Happen? How Can It Be Prevented?
Wednesday, June 23 | 11:50 a.m.-1:15 p.m.
Click here to register
The Holocaust was not a single event. It did not happen all at once. It was the result of circumstances and events, as well as individual decisions, played out over years. Key political, moral, and psychological lines were crossed until the Nazi leadership eventually set in motion the unimaginable—a concrete, systematic plan to annihilate all of Europe's Jews. With 20/20 hindsight, we will look back at the decades before the start of World War II and consider the many complex and overlapping factors, events, and attitudes which may have contributed to the events we now call the Holocaust. The study of the Holocaust raises questions about how the world can recognize and respond to indications that a country is at risk for genocide or mass atrocity. While each genocide is unique, in most places where genocide occurs, there are common risk factors and warning signs. Scholars in several disciplines have developed and published risk factors and warning signs that increase, but not guarantee, the onset of genocide. Once identified, how can these "red flags" be countered?

After discussing these, Mr. Marcus will discuss the case study of Rwanda to consider warning signs. We will look at The United States Holocaust Memorial Museum's complicated Early Warning Project, which keeps track of trends and events in every country to raise awareness of mass murder. Finally, we will consider which of these risk factors and warning signs seem evident in the world today, but especially in the United States, and consider how societies, governments, and citizens can respond. If time allows, Mr. Marcus will share a list if common questions about the Holocaust and provide answers and resources about each.

Warren Marcus taught in high school classrooms for 17 years and for 26 years at the United States Holocaust Memorial Museum. While there, he trained thousands of teachers onsite and around the nation, as well as hundreds of military students and officers. Before retirement, he contributed content and format changes for the museum's online Encyclopedia.

Current State of U.S.-Mexico Relations
Thursday, June 24 | 11:50 a.m.-1:15 p.m.
Click here to register
Dr. Correa-Cabrera will talk about the main challenges that are present in the United States-Mexico relationship today, focusing on the topics of immigration, border security, trade and anti-narcotics cooperation in particular.

Guadalupe Correa-Cabrera is Associate Professor in the Schar School of Policy and Government at George Mason University. Her areas of expertise are Mexico-US relations, organized crime, immigration, border security, social movements and human trafficking. Her newest book is titled Los Zetas Inc.: Criminal Corporations, Energy, and Civil War in Mexico (University of Texas Press, 2017). She is Past President of the Association for Borderlands Studies (ABS). She is also Global Fellow at the Woodrow Wilson International Center for Scholars and Non-resident Scholar at the Baker Institute's Center for the United States and Mexico (Rice University). Correa-Cabrera is co-editor of the International Studies Perspectives (ISP) journal.

The American Revolution: More to the Story Than You Learned in School
Tuesday, July 6 | 11:50 a.m.-1:15 p.m.
Click here to register
The American Revolution is full of fascinating events and personalities such as the Declaration of Independence and George Washington crossing the Delaware. Often, we have just a superficial knowledge of these events and people but when presented with more detail, they become even more intriguing and better understood. This presentation will examine multiple topics and personalities such as the Boston Massacre, Paul Revere's ride, Benedict Arnold and the Battle of Valcour Island, providing the story behind the story, placing them in context, and correcting misconceptions, which will enhance and perhaps even change one's understanding of what occurred.

Blane Ampthor is a federal government employee with more than 35 years of service. A Philadelphia native, he has had a lifelong interest in history - particularly World War II, ocean liners and the American Revolution.

"Political Religion": the First 100 Years
Wednesday, July 7 | 11:50 a.m.-1:15 p.m.
Click here to register
In 1933, German-American political scientist Eric Voegelin premiered the idea of "political religion" to designate political movements so all-consuming that they somewhat supplanted traditional Christianity in terms of belief, loyalty, and identity. This course shall survey Voegelin's idea with its original references to fascism, Nazism, and Bolshevism, but also with updates and additions concerning Antifa, MAGA, European populism, and other contemporary political ideologies in the West that have successfully appropriated religious sensibilities for their partisan purposes.

Mark R. Royce is Assistant Professor of political science at Northern Virginia Community College and author of The Political Theology of European Integration: Comparing the Influence of Religious Histories on European Policies (Palgrave Macmillan, 2017).

The Mayflower: The Story of an American Icon
Tuesday, July 20 | 11:50 a.m.-1:15 p.m.
Click here to register
The Mayflower is a beloved icon of American history, but we know surprisingly little about the ship itself. In this course we will examine the Mayflower's place in the development of sailing ships and the historical sources about her and her famous voyage. We'll also discuss the various attempts to reconstruct the Mayflower over the years, the story of the Mayflower II replica that was built in the 1950s, and some of the key details of the ship's design and operation with particular emphasis on sails and rigging.

Peter Ansoff is an OLLI member who has had a lifelong interest in sailing ships and has served as a volunteer crew member aboard several. He recently retired from a career as a support contractor for the US Navy, specializing in ship acquisition logistics.

Media, Politics and Democracy -- From the US Colonial Days, to the 2020 Elections and the January 6, 2021 Insurrection
Wednesday, July 28 | 11:50 a.m.-1:15 p.m.
Click here to register
When the 13 US Colonies decided they would form a new, united government, they did not want to imitate Britain's monarchial policy of Prior Restraint. Under that concept, the King alone decides what will be published. It is a form of censorship. To prevent that, the new country gave the citizens protections for free speech, including the Declaration of Independence, the US Bill of Rights and the First Amendment to protect a free press and free speech. But from 1786 on, these two issues challenged politicians and the public. This lecture explores the expanding contemporary context of free speech beyond newspapers, magazines, radio and TV, into the realm of social media, websites and digital platforms. The Courts and Congress have also jumped into the fray, along with politicians, lobbyists, White Supremacists. QAnon supporters, and media purveyors of deliberate misinformation and disinformation. This is not a new problem, but the massive megaphone of blogs, bytes and a lack of verification of some of the data are---and it creates confusion, distortion, mayhem, and, as we saw firsthand on Jan.6, riots, destruction, deaths and injuries. The lecture is to put the concepts of Media, Politics and Democracy into context, and to show them not as contradictory forces, but as dynamic and changing forces.

Kathleen Burns has been an OLLI lecturer and contributor since 2009. Among the topics she presented for courses are: Diplomacy at Risk; South Africa, from Apartheid to Democracy; Using Drones to Cover the News; the Changing Face of the Arctic; and New Mexico---Past, Present and Future. She is a past president of the DC Chapter of the Society of Professional Journalists and a mediator in Virginia Courts.

Previous OLLI Lectures


NASA's Moon To Mars Program of Planetary Exploration: Science Update
Wednesday, April 21 | 2:15–3:40 p.m.
NASA's Artemis program will land the first woman and next man on the lunar surface by 2024, and many activities are going full speed to accomplish that goal. In addition, the Mars program of robotic exploration continues with the scheduled landing of the Perseverance rover—carrying the Ingenuity helicopter—at Jezero Crater in February 2021. The latest science news from these and other ongoing NASA efforts will be presented.

NASA Deputy Chief Scientist David Draper is an earth and planetary scientist with 28 years of professional experience in studying the earth, moon, planets, and solar system. His prior experience includes leading the Astromaterials Research Office at NASA Johnson Space Center in Houston, Texas.

The Art of Piano Performance during Covid
Tuesday, April 27 | 9:30–10:55 a.m.
Outstanding piano artists from around the world--masters and doctoral candidates at Mason-- will perform exciting masterworks of the Classical Piano Repertoire.

Dr. Linda Apple Monson, International Steinway Artist, serves as director of the Dewberry School of Music in the College of Visual and Performing Arts at George Mason University where she is a university distinguished service professor. Monson has performed and lectured throughout the world. Dr. Ina Mirtcheva-Blevins is a graduate of George Mason University with a DMA in piano performance. Mirtcheva Blevins currently teaches keyboard skills at Mason and is also a faculty member of the Mason Community Arts Academy.

Author Talk: Dr. Richard Bell
Stolen: Five Free Boys Kidnapped into Slavery and their Astonishing Odyssey Home
Wednesday, April 28 | 2:15–3:40 p.m.

Philadelphia, 1825: five young, free Black boys fall into the clutches of the most fearsome gang of kidnappers and slavers in the United States. Lured onto a small ship with the promise of food and pay, they are instead met with blindfolds, ropes, and knives. Over four long months, their kidnappers drive them overland into the Cotton Kingdom to be sold as slaves. Determined to resist, the boys form a tight brotherhood as they struggle to free themselves and find their way home. Their ordeal—an odyssey that takes them from the Philadelphia waterfront to the marshes of Mississippi and then onward still—shines a glaring spotlight on the Reverse Underground Railroad, a black market network of human traffickers and slave traders who stole away from their families thousands of legally free African Americans in order to fuel slavery's rapid expansion in the decades before the Civil War.

Dr. Richard Bell is a professor of history at the University of Maryland and author of the new book Stolen: Five Free Boys Kidnapped into Slavery and their Astonishing Odyssey Home.


Pandemics Past, Present and Future—Can We Achieve Global Health Security?
Monday, May 3 | 9:40-11:05 a.m.


From SARS to Ebola to COVID-19, the 21st century has witnessed a series of epidemics and pandemics having a devastating impact on societies around the world. Multilateral and multi-sectored efforts have tried to strengthen the capacity of governments and global institutions—including the World Health Organization—to prevent, detect, and respond to threats to global health security. These efforts proved to be insufficient in dealing with COVID-19. This session will review the lessons learned from past pandemics and highlight what more needs to be done on a global basis to ensure the world is better prepared for future international public health emergencies.

Ambassador John Lange had a distinguished 28-year career in the Foreign Service at the US Department of State, where he was a pioneer in the field of global health diplomacy and a leader in pandemic preparedness and response. He served as special representative on avian and pandemic influenza, deputy US global AIDS coordinator, and US ambassador to Botswana. He later spent four years at the Bill and Melinda Gates Foundation engaged in high-level advocacy with African governments to improve public health. Since 2013, he has served as the United Nations Foundation's focal point for global health diplomacy and has held leadership positions in the Global Polio Eradication Initiative and the Measles and Rubella Initiative.


He Died as He Lived: The Death of George Washington
Wednesday, May 5 | 2:15–3:40 p.m.


Always aware that he was "on stage," George Washington did not only want to live with honor but he desired to die with honor as well. The manner in which he faced his final debt to nature tells us much about the man as we focus on his inspirational best way to live—and die.

Dr. Peter Henriques received his PhD in history from the University of Virginia and is professor of history emeritus at George Mason University. He is the author of Realistic Visionary: A Portrait of George Washington. Henriques's latest book is First and Always: A New Portrait of George Washington. In 2012 Henriques was given the George Washington Memorial Award by the George Washington Masonic Memorial Association for his contributions to the study of Washington's life and achievements.


------------------------------------------------------------
Please note that AARP will email you the link to the OLLI Mason Zoom platform on which the event will be hosted. Any information you share on that online platform will be governed by the privacy policy of OLLI Mason.