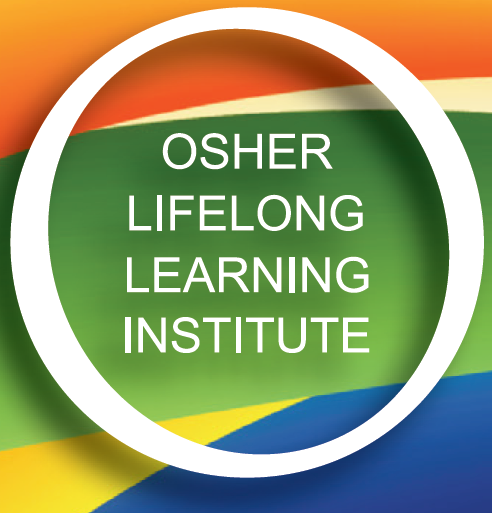 Join AARP Virginia for a complimentary class presented by the Osher Lifelong Learning Institute at George Mason University (OLLI Mason). OLLI Mason provides intellectual and cultural experiences in a welcoming atmosphere to Northern Virginia residents in their retirement years.

AARP Virginia is pleased to collaborate with them to provide a sampling of their lectures virtually! Sign up for one, two, or all of these complimentary classes. You can also watch recordings of some previous lectures.

What is Artificial Intelligence (AI)?
Wednesday, June 21 from 9:40 - 11:05 a.m.
Click here to register

AI has been in the news, with journalists discovering with alarm that machine learning has lately been able to craft written prose that heretofore was the province of journalists. Back in 1950, Alan Turing proposed that machines could be said to think only if they could carry on conversations that fool experts into thinking them human. Has that critical point been reached? Will AI replace human decision-making? Or has it already? Regardless of whether you view AI with alarm or with hope, this class aims to explain it, to identify its leading proponents and foes, and to shatter perhaps some preconceptions. Over the rest of this century, it may well be the most important technology there is. Do we need to fear it? Stay tuned.

Tom Manteuffel is a retired cybersecurity consultant for the intelligence community and holds graduate degrees from the Universities of Chicago and North Carolina in philosophy and computer science, where he first developed an interest in artificial intelligence.

Conversations with a Nurse
Tuesdays, June 27 - July 25* from 11:50 a.m. - 1:15 p.m.
*No class July 4
Click here to register

Dana Rizzo leads this four-session course on important health considerations. These sessions include topics which address mental, emotional, and physical health.

Dana Rizzo is a registered nurse and has worked in the acute hospital setting, acute rehabilitation and senior living communities for most of her career. She is currently completing her MS degree from Virginia Tech and is on the board of the Accredited Case Managers in Virginia. She is the area manager of Business Development for Waltonwood Senior Living in Ashburn, Virginia and she serves on the board for the Stroke Comeback Center located in Vienna, Virginia.

A Brief History of Maps
Wednesday, July 26 from 9:40 - 11:05 a.m.
Click here to register

Nothing makes us feel at home in the world like a good map, but the history of maps is loaded with surprises. For example, around 250 BCE, a Greek librarian in Alexandria used his Euclid to compute the earth's circumference with astounding accuracy. 1700years later Columbus carried with him a map created for him by a Renaissance Florentine of genius who had never travelled outside Italy but had argued for sailing west to reach the Indies for two decades. Who first made maps? Have you ever wondered when maps began being oriented north? We'll discover that and much more. Maps were frequently objects of state power, expressions of yearning and very often works of art in themselves. This class will explore the complex origin and history of maps, both as tools and as examples of art and science.

Tom Manteuffel has taught classes at OLLI on the Renaissance, Stonehenge, National Gallery of Art, the book of Job, cryptocurrencies, the history of English and other topics. He is a retired cybersecurity consultant and lifelong learner.